UPDATE (9/17/15):  More photos from the racy shoot have surfaced. It also looks like the issue came with a poster.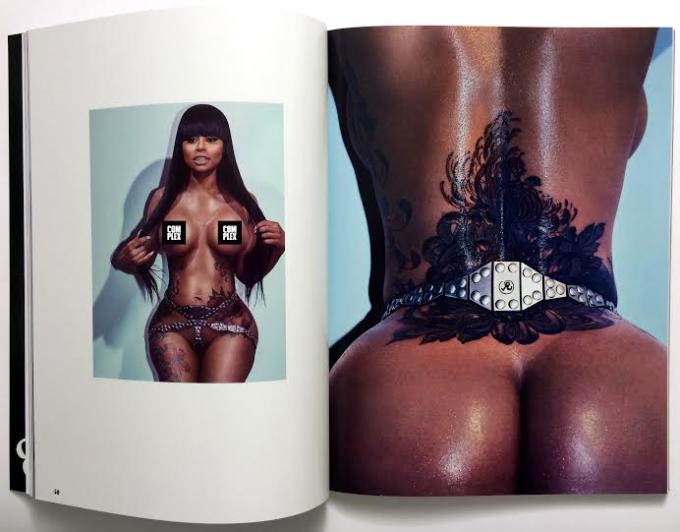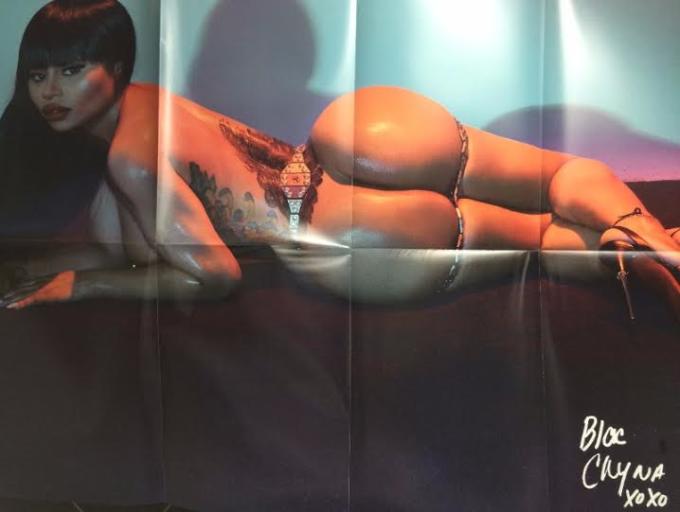 UPDATE (9/4/15): Blac Chyna has shared her Richardson cover on Instagram. She poses fully nude on the cover, which is only barely-SFW thanks to some clever text placement of the issue's title, "A8," and a chastity belt around her waist. Check it out below.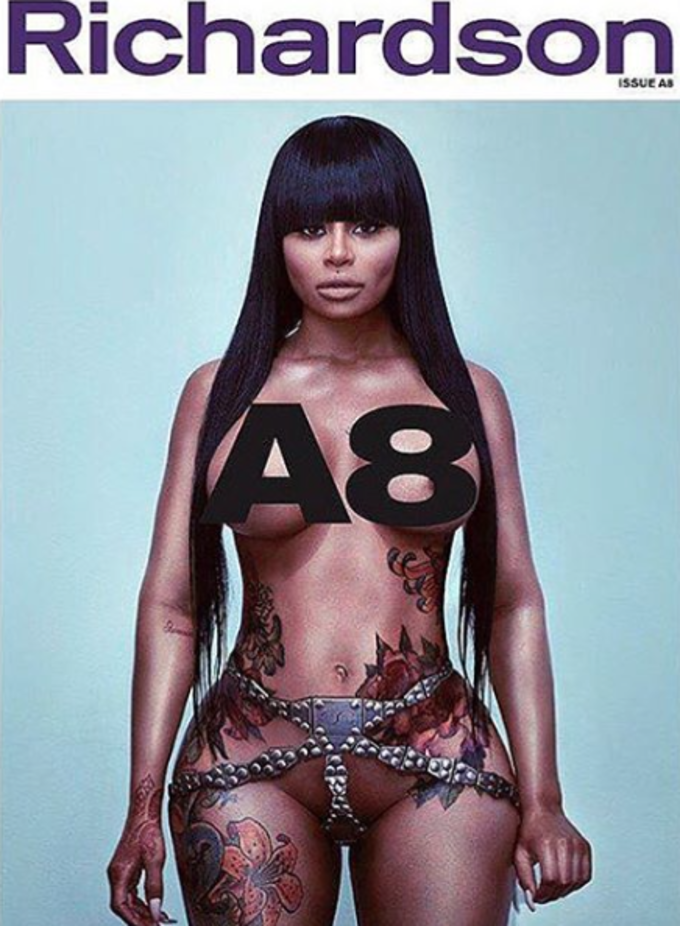 UPDATE (September 2, 11:30 a.m.):
A Richardson representative told Complex via email that issue "A8," also known as "The America Issue" will initially be at the Comme Des Garçons Black shop in Berlin starting Sept. 17, with a U.S. release on Sept. 18 at the NY Art Book Fair. 
Blac Chyna's cover shoot is shot by Steven Klein, and will feature art from, William Pope L, Mark Flood, Kara Walker, Nick Waplington, Gaetano Liberatore, Gene Bilbrew, Will Boone, William Crawford, Jeanette Hayes, Glenn Ligon and Juliana Huxtable.
The issue will feature a focus on African American and interracial sexuality, along with images relating to strip club culture.
For fans of the magazine's streetwear brand, this issue will also feature Richardson's Autumn/Winter 2015 collection—including outerwear, workwear, and graphic T-shirts.
See the original story below
It looks like Blac Chyna's got a lot going on in the latter-half of 2015. With a reported MTV reality show with friend Amber Rose on the way, and the pair's attention-grabbing "slutwalk" outfits at the 2015 MTV VMAs, Chyna's staying busy. The latest line to her resumé? A cover and editorial in cult art magazine (and streetwear label) Richardson.
Teased through Richardson's Instagram, Blac Chyna posed up with Richardson's founder Andrew Richardson, officially announcing that the magazine's next release—titled "The America Issue" and numbered "A8"—will be prominently featuring Chyna. This issue is supposed to be dropping at the upcoming NY Art Book Fair.
For those unfamiliar with Richardson as a magazine, it's a publication based around underground fashion and art, with a focus on "recontextualizing" sex and erotic imagery. Considering Chyna's history as a stripper, video girl, and overall sex symbol, she's a fitting subject for a Richardson cover editorial. 
While there's little known about what the cover and editorial will look like, we can catch a sneak peek of the Richardson team clearly laying out the photos from a shoot featuring Blac Chyna.
With the NY Art Book Fair kicking off on Sept. 18 and going through to Sept. 20, you can expect the issue to drop sometime in the span of those dates. Considering that past issues of Richardson have prominently featured porn stars and sex icons on their covers (Tori Black was the cover star for the latest issue of the magazine, issue "A7"), we can expect that at the very least, the shoot will be steamy.