In 2012, a week before he graduated high school, 17-year-old Shane Gonzales started interning for Russ Karablin's streetwear line, SSUR. He learned the ropes about screenprints and T-shirts, paying his dues by doing just about anything, including menial tasks like packing orders. Eventually he moved on to doing design and marketing. Who says today's youths are a bunch of lazy ingrates?
Now 20 years old, the Canyon Lakes, Calif., native is making waves with Midnight Studios, his own line. Gonzales' Midnight Studios collections reference everything from Vivienne Westwood-era punk style to the new wave-inspired nihilism associated with gawds like Raf Simons.  His label's taken off quickly thanks to a healthy social media following and co-signs from rappers like A$AP Rocky and Theophilus London. But beyond famous dudes rocking his gear, Gonzales' biggest supporters are his peers, who can't get enough of it. We caught up with the young designer to talk about his line, what inspires him, and his ultimate goal for Midnight Studios.
This feature originally appears in .
Where did you get the idea for Midnight Studios?
I was in New York at one point in 2013, and this Miles Davis song was playing, "'Round Midnight." I just remember seeing "Midnight" on the radio screen of the taxi; it kept going backward and forward. I was trying to take a picture of it, and I couldn't get it right 'cause it was moving too quickly. When I saw it, I knew that name was exactly what I wanted. I kept seeing it everywhere from then on, so I just started putting it on T-shirts.
There's a very specific aesthetic that makes the line different, from how the graphics are executed to items like oversized fleece half-zips. Where do these ideas come from? 
That came from looking at a lot of art and older archive pieces. Everyone can see the influence of Raf Simons in that first collection. I was pretty young at the point when I started designing all that stuff, and I just wanted to interpret it my own way. I found these old photos of Miles Davis and just scattered them throughout the T-shirt. I wanted to start something that was different and unique. Everyone else was doing hoodies, jackets, and hats, and I wanted to step away from that and try new styles and silhouettes that people weren't really playing with enough, at least in my age bracket.  
You post a lot on Instagram about Vivienne Westwood, Seditionaries, and a lot of old punk stuff. How'd you get into that?
I got into punk music from old Tony Hawk Pro Skater game soundtracks. The Sex Pistols were on the first couple ones, Dead Kennedys and the Adicts were on American Wasteland—all that stuff was on there. So that's how I picked up on punk. That's what I grew up on, those soundtracks.
There's a nihilistic vibe to a lot of the clothes, some of the slogan graphics read "Perfect Depression," "Chaos," and "No Future." Is that from listening to a lot of punk and new wave, or would you say you're a negative person?
I'm generally not that negative. Most of it comes from the whole punk thing in the '70s—kids writing random shit on their leather jackets. I found a lot of those pictures and was reincorporating them—some old Seditionaries influences, Jamie Reid, and all that stuff. That's what the focus was for that whole collection: anti-everything.
Young people these days seem to be anti-everything. Is that a general sentiment?
I mean, my biggest struggle right now is to break out of this category that everyone keeps calling "youth," because there are people like me who are genuinely doing stuff because of a real interest. I actually grew up learning this shit, and now it's become this trend where everyone wants to claim "anarchy" or "punk" just to fit in or look cool, and they have no idea what they're talking about. That's what this whole youth thing has come to be: It's Internet kids pretending to be punk.
A$AP Rocky wore your "Empty Places" T-shirt in the music video for "Lord Pretty Flacko Jodye 2." How'd that happen?
That was a connection built through Ian Connor. Rocky needed some help with design and direction for his new album, and Ian brought me to the table. We went to New York, and then after a couple months of knowing him, he showed Rocky what Midnight was and told him what it was about. He instantly became a fan of it and wanted a couple pieces. At the time, I was sold out of almost everything except the "Empty Places" T-shirt, so I gave him two of them. He still constantly wears that piece. I know that he genuinely likes it, and he wasn't wearing it just because.
What do you think of the T-shirt tuck that he did in the video? Is that the new wave?
Yeah, I think that was cool. I mean, I know other people have done it before. He got a lot of kids saying, "Oh, Supreme did that first," but I know Rocky is very inspired by James Dean and Natural Born Killers—so I think that's where the T-shirt tuck style came from.
What new challenges did you face when making your first full line?
I wasn't able to afford a full collection until now. I finally got to put all these sketches that I've had in my head forever into production. It was exciting 'cause it's something I've always wanted to do, and when you think of a T-shirt brand, it's very hard to transition into a full collection. Your brand is built on people buying T-shirts, so when you start presenting "real pieces" and actually put out a collection, it's scary to see if kids are going to want to—or be able to—buy that stuff, compared to just a T-shirt, because the price goes up, too.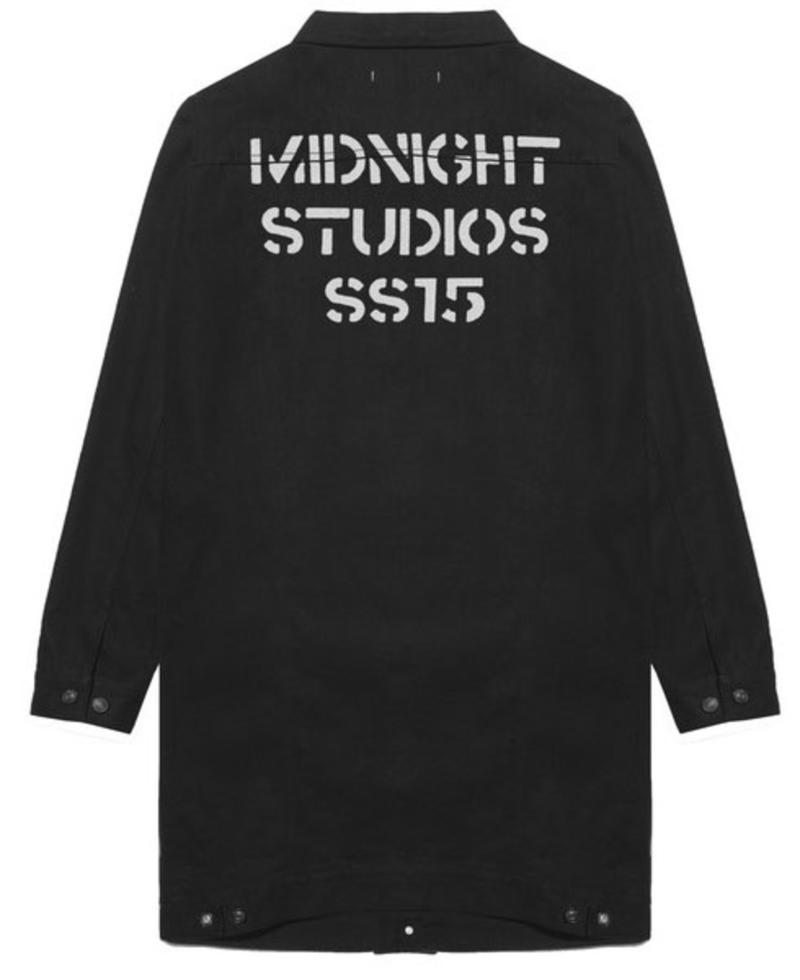 Your prices range from around $70 for a T-shirt to $400 for a denim coat. Is that the general range that kids expect to spend on clothes?
Yeah, I think so. It's the same price as all the other stuff kids are buying nowadays. But at the same time—all these kids wearing high-end designer clothing—I would say they're not buying that stuff at retail. They're scoring it secondhand. So it kind of ties into the same price as all of that.
Are you already working on the next season?
I've been focusing on my pre-autumn collection. There's a collaboration with a man named Steve Emberton. He's one of the original Sex Pistols photographers. I've been going back and forth with him and have received several photos, some of them are unreleased, and I'm doing a full collection with his photographs, mostly of Sid and Nancy.
What's the dream item you'd like to make that you haven't yet?
A leather jacket. I really want to make the perfect biker jacket.
If you had all the resources in the world, what would be your ultimate goal for Midnight Studios?
My ultimate goal right now is to eventually do a runway show.
I want to build bigger collections and have more of a variety of items. Right now, it's very heavy on just tops, but I'd like to do a whole line in a couple years. I'd like a flagship—maybe. I don't want to force anything. I'm still so young, so I have time to do all that.