West Coast artist Sam Rodriguez is gearing up for the opening of his latest solo exhibit in San Francisco this weekend.
The show, titled "Type Faces," will highlight an on-going series that features his signature fusion of typography and portraiture—two interests that have shaped his technique for quite some time.
"Typefaces, and typecasts are tools for identifying," the self-taught artist said in a press release. "We use them to communicate and make sense or sometimes distort our perceived realities. In today's globalized social environment, so much of our perceived notions have become hybridized, and vague. In that regard, these works are an observation of identity as cultural landscape paintings and drawings. They are small samples and remixes of expression in an ever-shrinking world."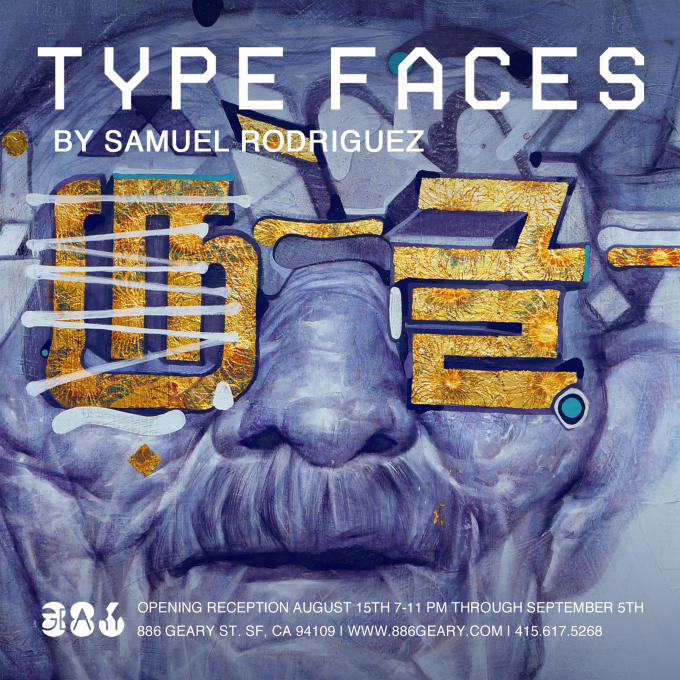 The "Type Faces" opening reception will take place from 7 to 11 p.m. this Saturday at San Francisco's 886 Geary Gallery, and will conclude on Sept. 5.
You can get a sneak peek at what the show will consist of in the images below. To learn more about Rodriguez and his body of work, visit his online portfolio.