The official campaign that Givenchy creative director Riccardo Tisci teased a couple months ago is finally here. The new advert for Fall/Winter 2015 features the iconic head of another label, Donatella Versace. 
Versace reiterates and expounds upon the sentiment of doing the ad to create a bold statement together. "I believe in breaking rules," Versace writes in the caption of an Instagram post. "I want to get rid of the old system, work together, support each other and make fashion a true global community." Two of the largest fashion houses in the business teaming up is certainly a groundbreaking step in that direction. The fact that the two share a mutual admiration for one another also may have played a part in this coming together. 
The campaign was styled by former Vogue Paris editor-in-chief and founder of the esteemed CR Fashion Book, Carine Roitfeld. It was shot by the famed photography duo Mert & Marcus.
Tisci apparently has a knack for bringing mega-stars together. He just unveiled a film project and cover with Vogue Japan that involves Kanye West, Kendall Jenner, Joan Smalls, Jessica Chastain and himself.
UPDATE 6/25/15: In addition to unveiling Victor Cruz as part of the campaign, Givenchy has shared a second ad featuring Versace.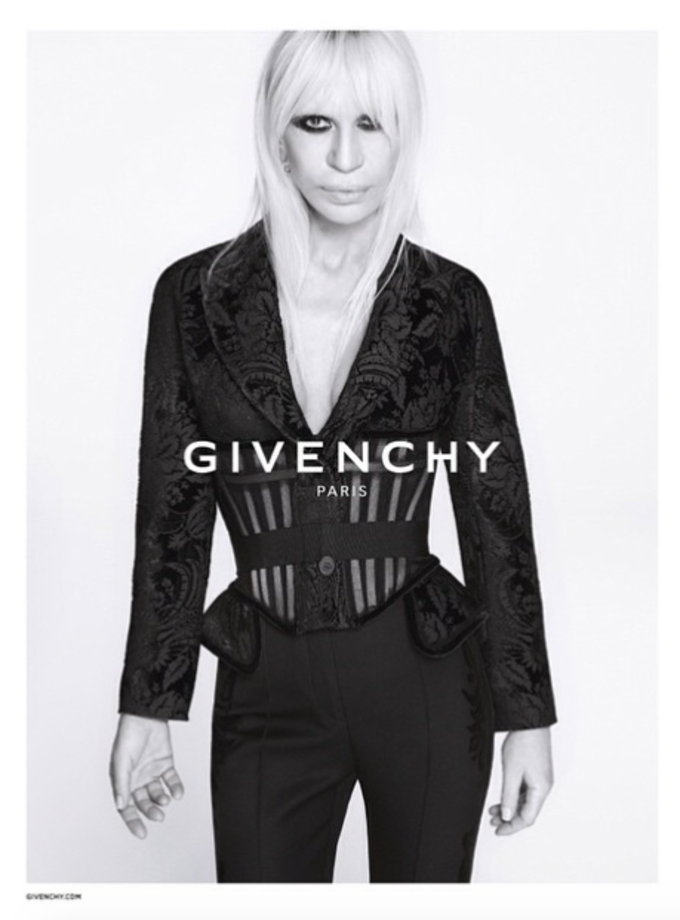 You can check out a version of the first Givenchy ad without the logo below.