Dior and I, the blockbuster documentary following Raf Simons first runway show as creative director of Dior, is out on iTunes today—with a boatload of special features.
The film, directed by Frédéric Tcheng (the man behind other major fashion docs like Valentino: The Last Emperor), follows Raf Simons through the struggles of taking the reigns of Dior. His rise to success at the French fashion house is tinged with bittersweet emotions. Not only is Raf's personal design aesthetic somewhat removed from the romantic nature of Christian Dior; Raf also must contend with picking up the pieces after John Galliano's controversial exit as Dior's head designer. 
While we don't want to spoil the film for you, the best scenes of the film are the truly human moments Raf grapples with. It's no easy feat trying to maintain your personal vision, and the reputation of an over 60 year-old maison.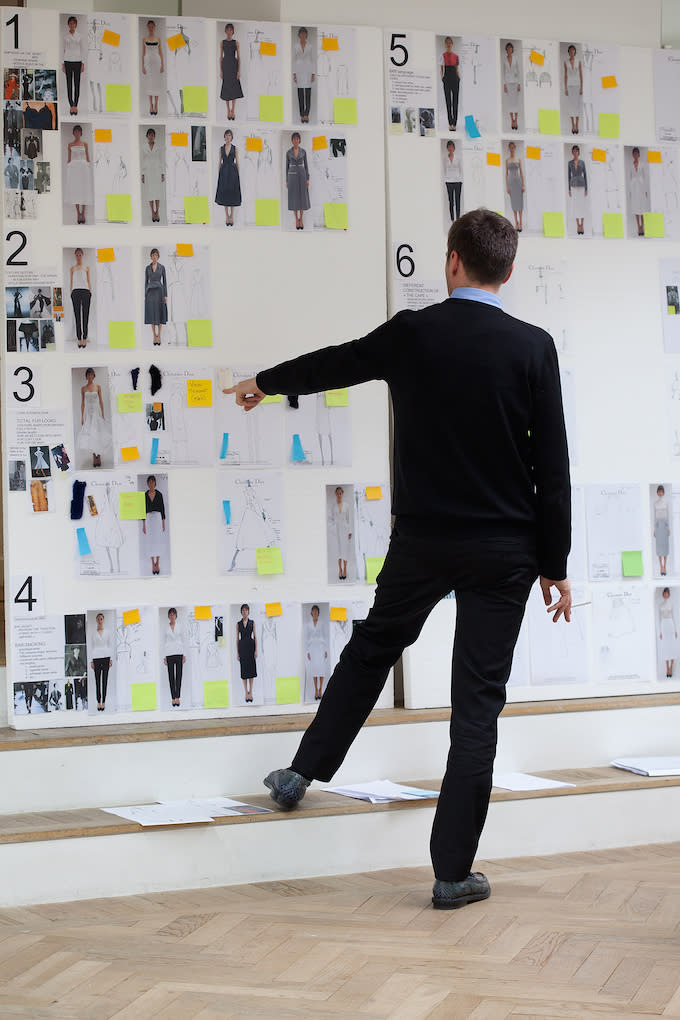 If you weren't able to catch the documentary on its limited theatrical release, fear not. Not only can you view the inspiring film on iTunes, but your patience will be rewarded with a string of exclusive bonus features. Those copping on iTunes will be treated to an exclusive collection of 132 images (collected from filming) along with the director's commentary. 
Yes, this is a fashion documentary, but the struggles that Raf faces are almost universal in nature. It's almost impossible not to fall deeper in love with the designer as the film goes on, and if you're a fan of his other fashion design work, this feature is an incredibly intimate look into someone who is normally a rather private person.
No matter who you are, by the time the models finish their walk on the runway, a simple fact becomes very clear: "when Raf cries, everyone cries."
Head over to iTunes to watch Dior and I.