Every year the Frieze art fair comes to New York's Randall's Island, it brings new art for collectors and enthusiasts to enjoy and even participate in. As Hyperallergic points out, there are a few noticeable trends at this year's fair; the most obvious one is an abundance of chairs or artistic places to sit.
Wandering through Frieze this year is an exciting experience thanks to younger galleries in the Frieze Focus section (those founded in 2003 or later) and the commissioned Frieze Projects. There are surprises at almost every corner, from Pia Camil's wearable fabrics (worn by visitors and meant to function like paintings) to Samara Golden's installation underneath the art fair itself. Then there are the painted denim massage chairs by Korakrit Arunanondchai positioned throughout the tent and Aki Sasamoto's personality test via mazes. These commissioned projects, in addition to the Frieze Talks, keep viewers on their toes and give visitors the option to physically participate in contemporary art and discussions about it.
Here are some highlights from Frieze New York 2015, which you can visit today through May 17.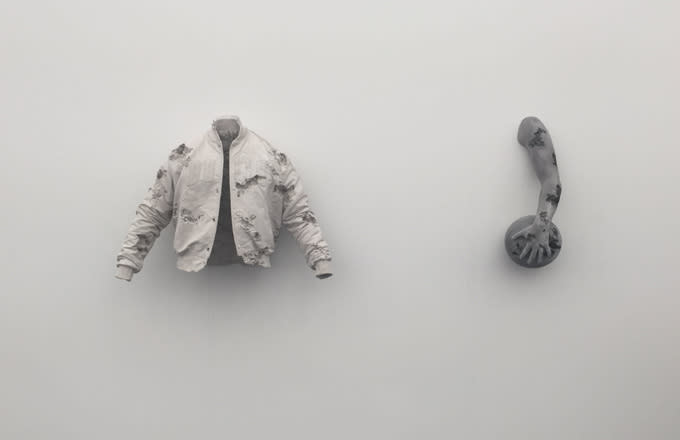 Daniel Arsham, Rose Quartz Eroded Chicago Bulls Jacket (2015) and Pyrite Eroded Arm with Basketball (2015)
GALERIE PERROTIN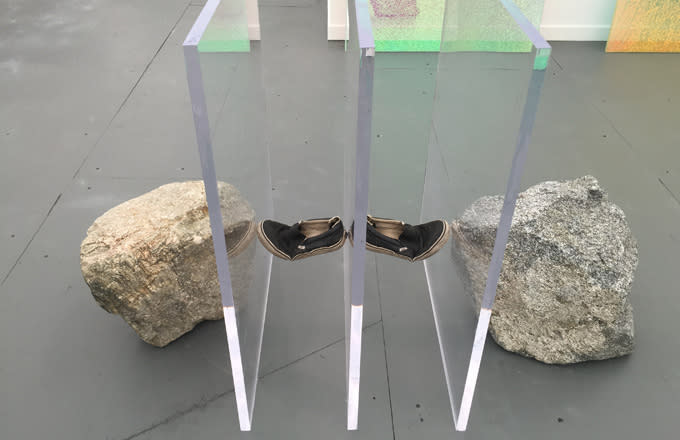 Gabriel Kuri, Consented Stalemate (2015)
ESTHER SCHIPPER GALLERY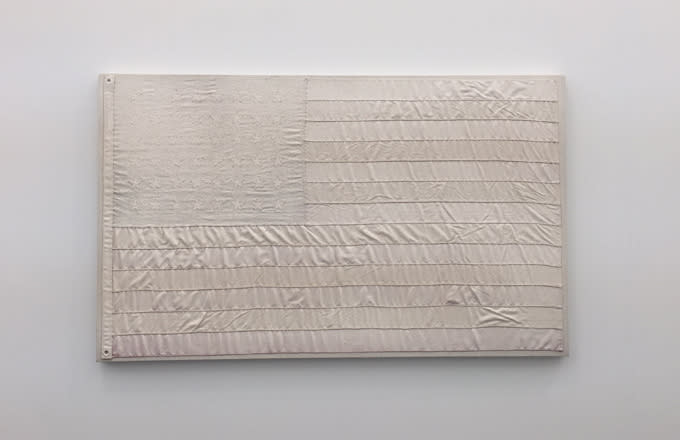 AA Bronson, White Flag #3 (2015)
ESTHER SCHIPPER GALLERY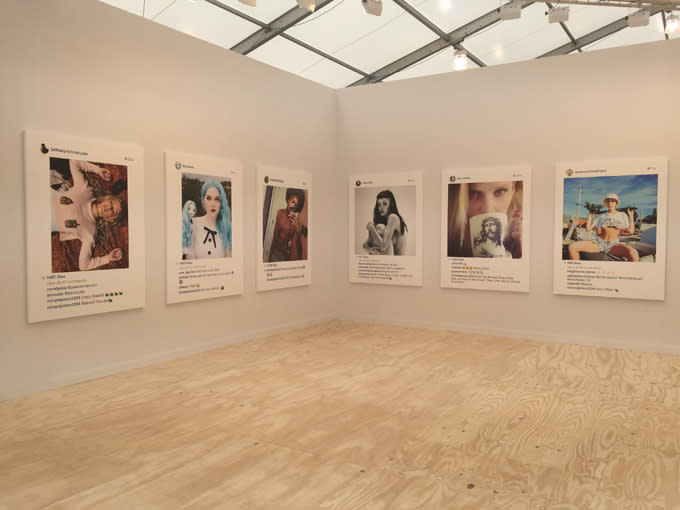 Richard Prince (2014)
GAGOSIAN GALLERY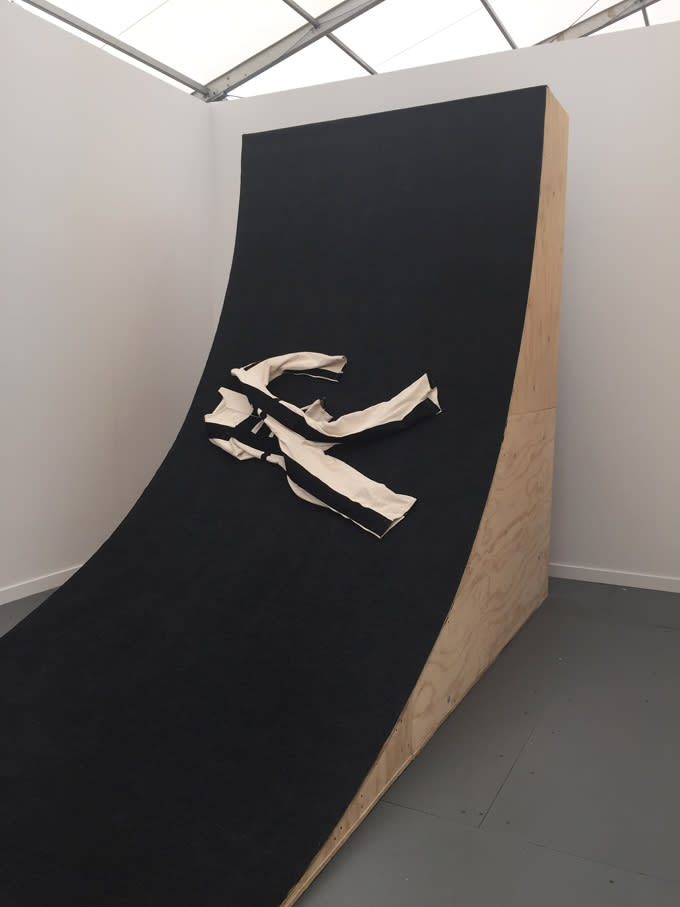 Martha Araújo, Para um corpo nas suas impossibilidades (1985)
GALERIA JAQUELINE MARTINS

Pierre Huyghe, RSI, un bout de réel (2006)
ESTHER SCHIPPER GALLERY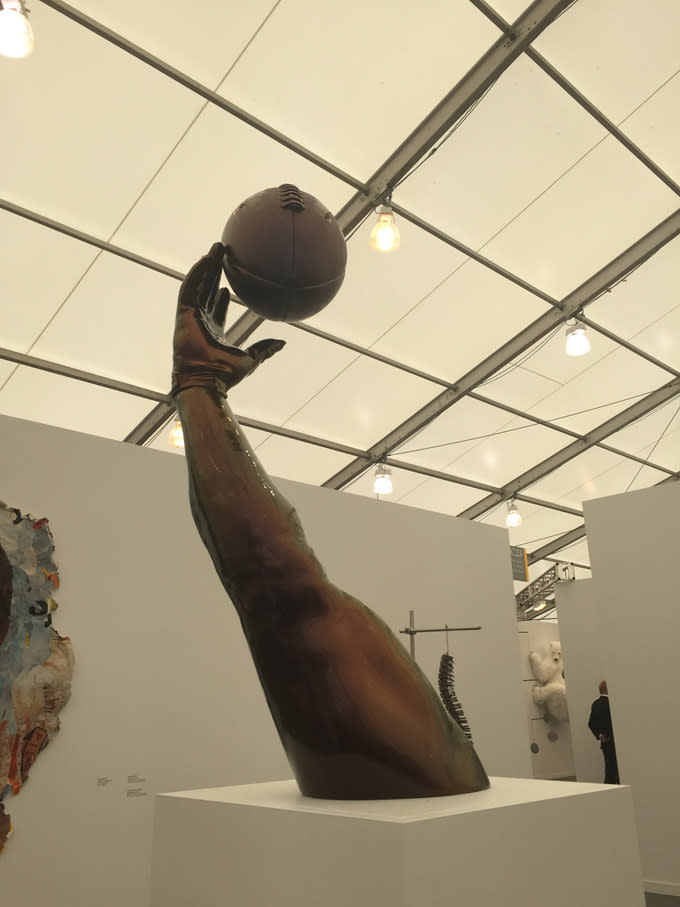 Hank Willis Thomas, Opportunity (2015)
JACK SHAINMAN GALLERY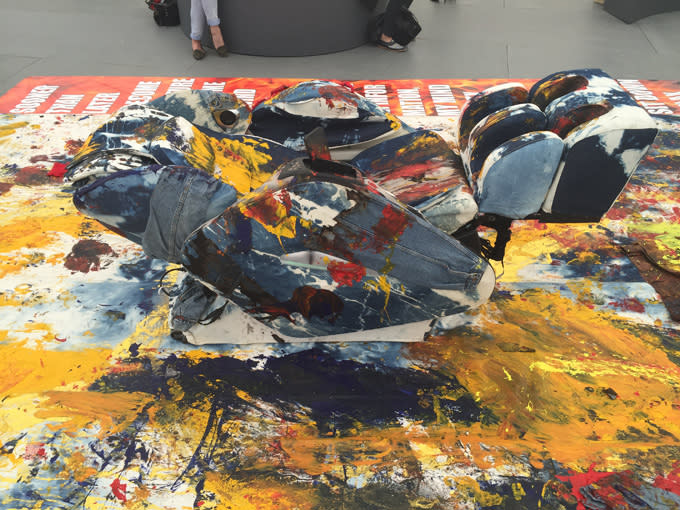 Korakrit Arunandonchai, denim massage chairs (growing up together) (2015)
FRIEZE PROJECTS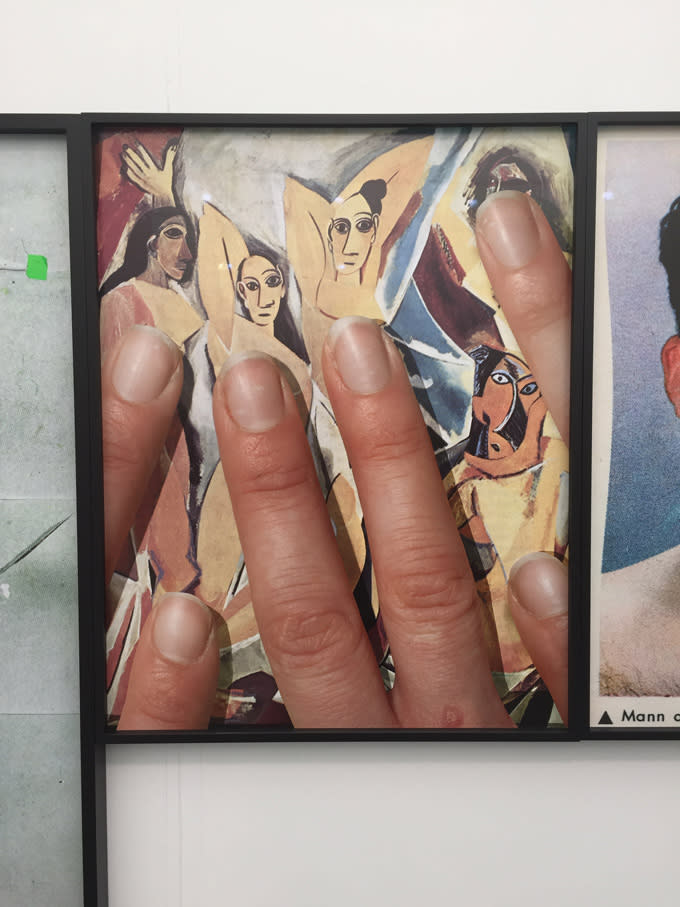 Sara Cwynar (2015)
​FOXY PRODUCTION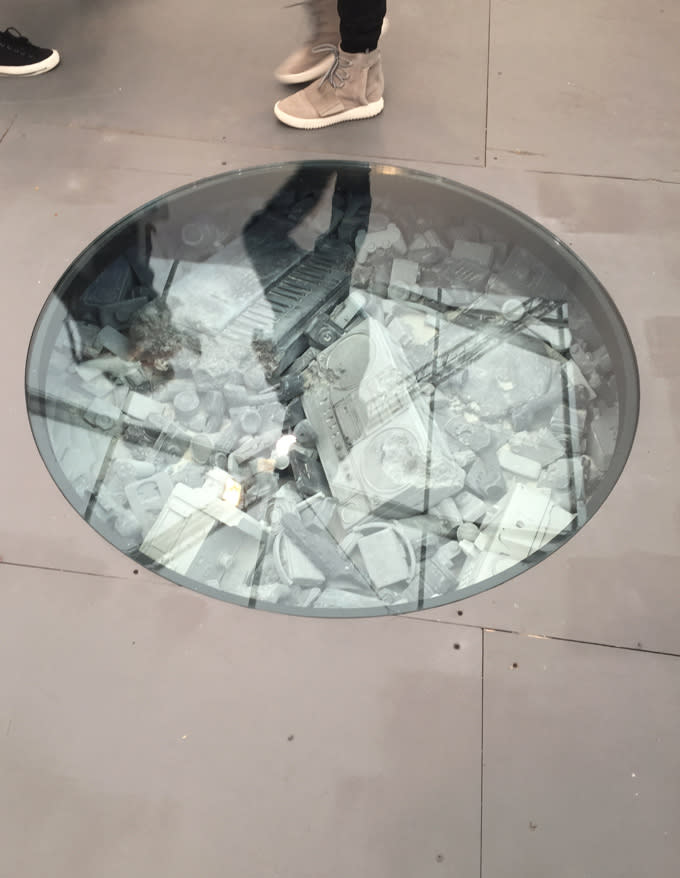 Daniel Arsham, Catching Up to the Future (2015)
GALERIE PERROTIN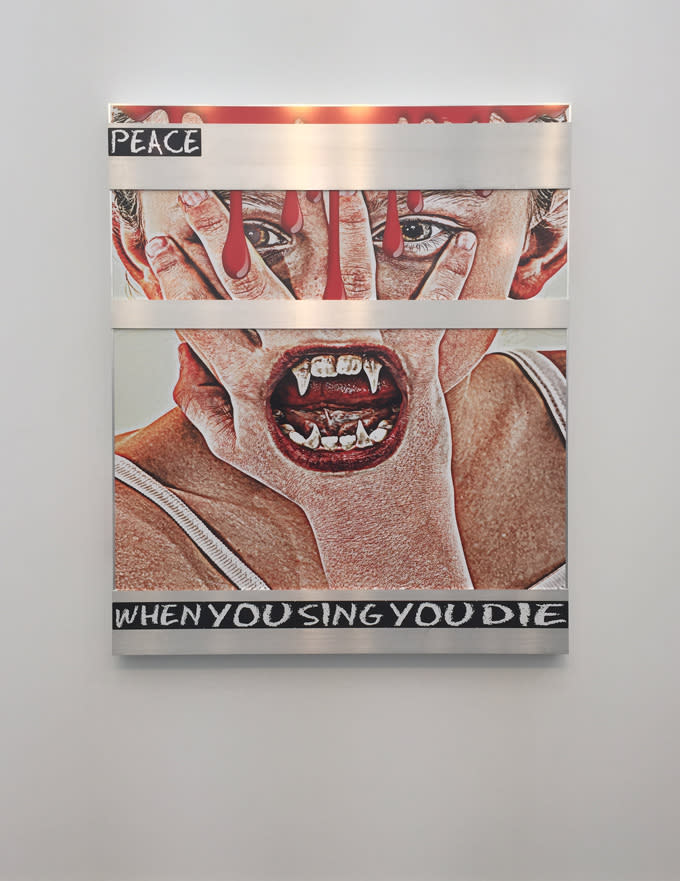 Jordan Wolfson, Untitled (2015)
SADIE COLES HQ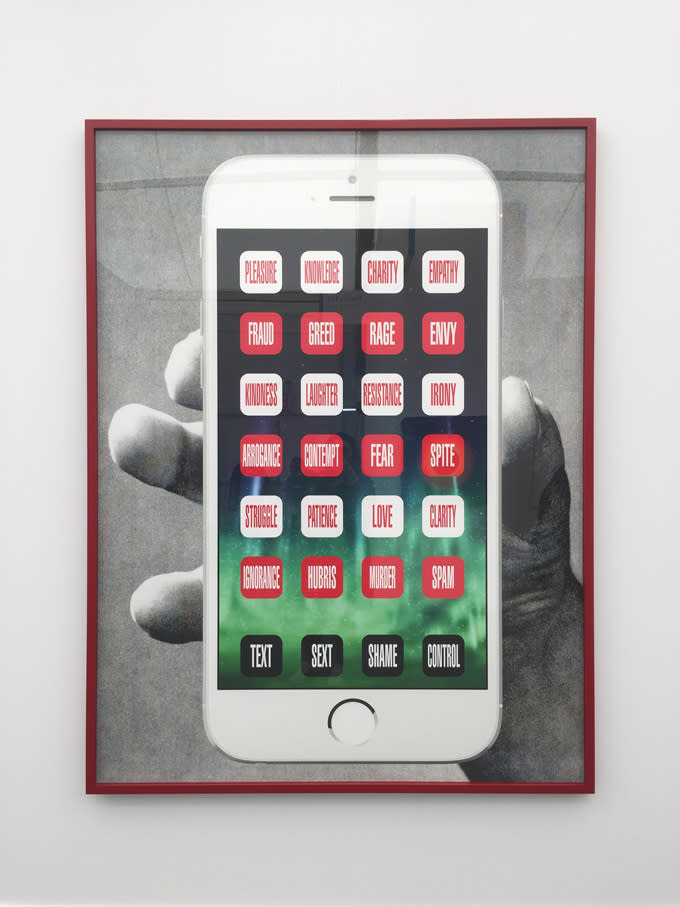 Barbara Kruger, Untitled (Connect) (2015)
SPRUTH MAGERS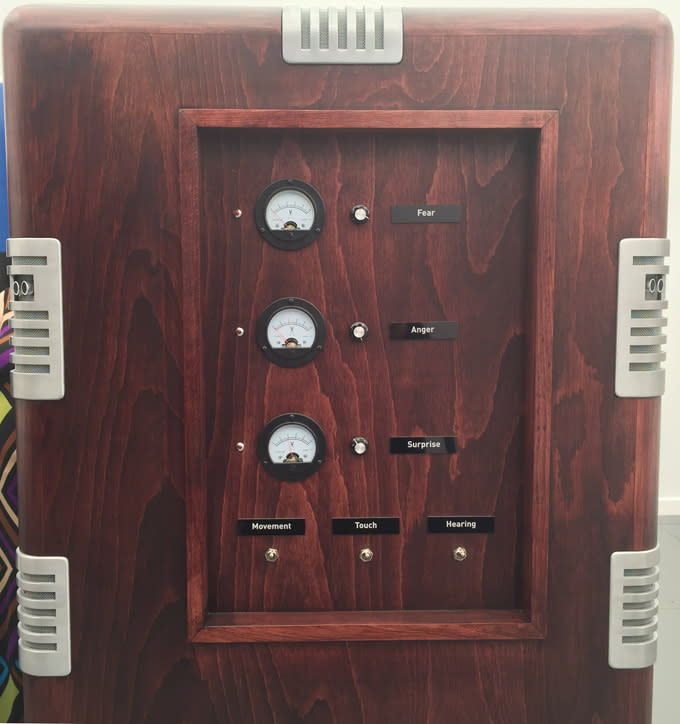 Przemyslaw Jasielski, Emotions Control Unit (2015)
LE GUERN GALLERY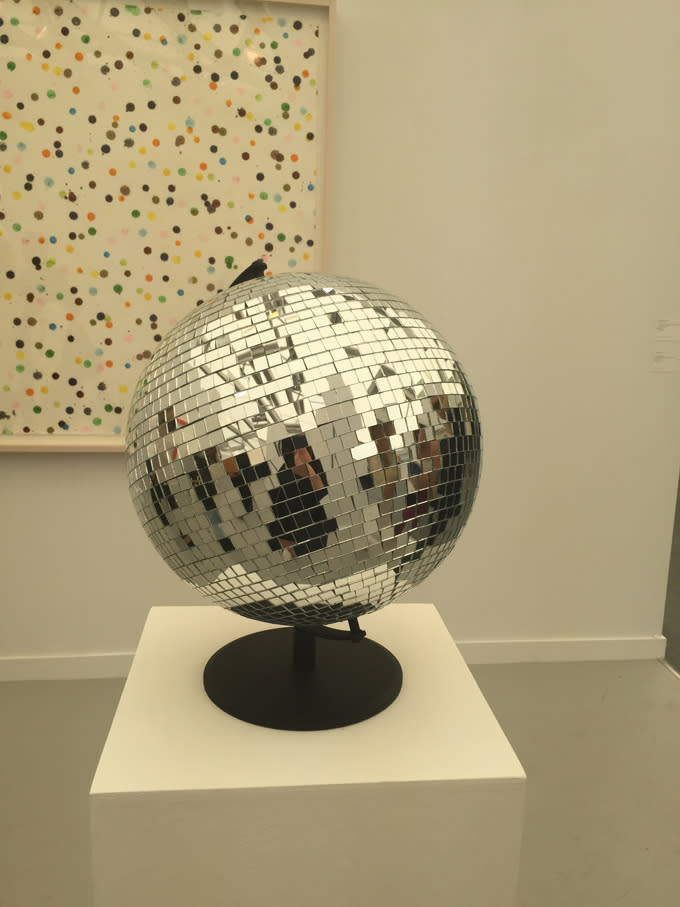 Ceal Foyer, Mirror Globe (2014)
LISSON GALLERY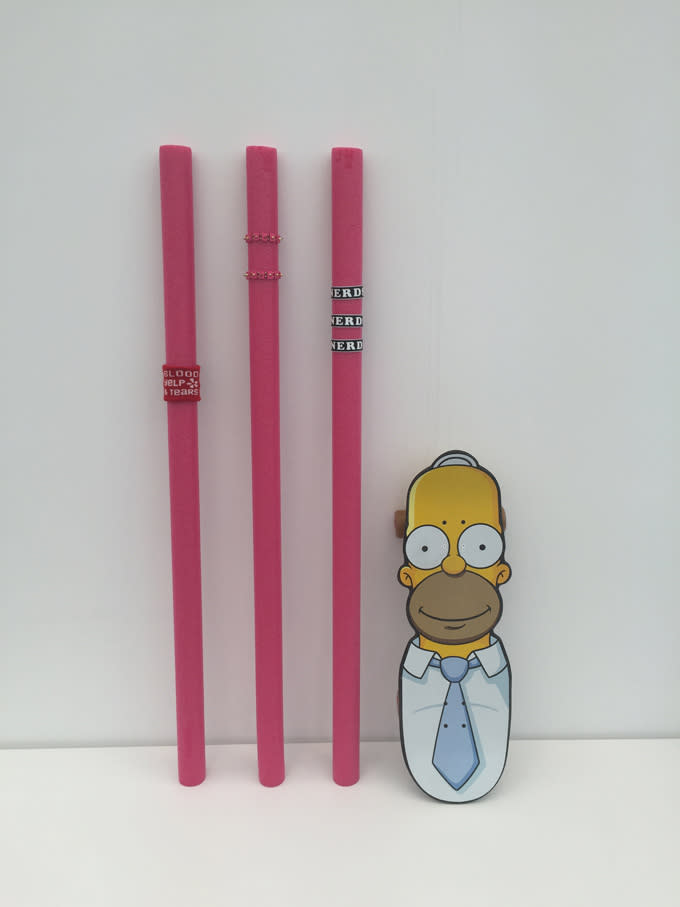 Corey Arcangel, D'oooh (2014)
LISSON GALLERY