Thanks to photographer Cam Kirk, the Trap God is finally getting the divine send up he deserves. 
Kirk has photographed some of the biggest names in rap, including Drake, Young Thug, Pharrell, Mike Will Made It, Wiz Khalifa, and Future. However, the young photographer is probably best known for his shots of Gucci Mane, one of which was featured as the cover for the rapper's album Trap House III. Now, Kirk is exhibiting never-before-seen photos of Gucci in a converted church that currently serves as a trap house in East Atlanta, where the rapper hails from. 
The gallery is the result of Kirk's relationship with Gucci and years of shooting him. "I had the privilege early in my career to be with Gucci a lot," he told Complex. "I have some really iconic photos. So, I came up with the idea to do a gallery. I didn't want to do something typical; I wanted to have fun with it and I wanted it to represent Gucci Mane and his impact."
Kirk designed a fully immersive experience to put the viewer in Gucci Mane's shoes. Those who attend will feel just like the rapper as they're surrounded by actors playing preachers, half-naked women, and various "hood figures," which, Kirk explains, could mean men shooting dice.
Authenticity is important to Kirk, who prides himself on being able to capture moments. "None of [the photos] are staged, even the ones that are famous, they aren't staged," he explains. "I just happen to catch the moment."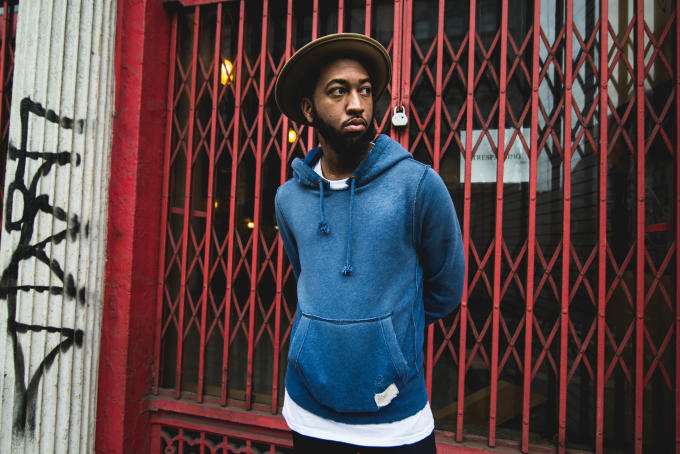 There will be different sections throughout the exhibit: a separate room for photographs from the shoot that spawned the Trap House III album cover; a space dedicated to images taken at the same time as the highly publicized "Gucci Balboa" shot; and a section of photographs entitled "Gucci Sosa."
Kirk started shooting Gucci very early on in his career, and he says the exhibit is a way to close the chapter on all these older photos he's taken. So, if you want to peer behind the curtain of one of music's most interesting personas, and one who has had an undeniable influence on acts like Migos, Chief Keef, and Waka Flocka Flame, caused a Twitter war with Nicki Minaj, and has only grown more inaccessible behind bars, now might be the last chance. 
After Atlanta, Kirk plans to showcase his work on the East Coast, specifically New York. The next gallery will showcase all of the work Kirk has done with the huge talent mentioned above. 
The Trap God exhibit is a one-day only event taking place in East Atlanta on May 30 from 3 to 7 p.m. You must RSVP to the e-mail address events@TheCamKirk.com to receive specific details on the location.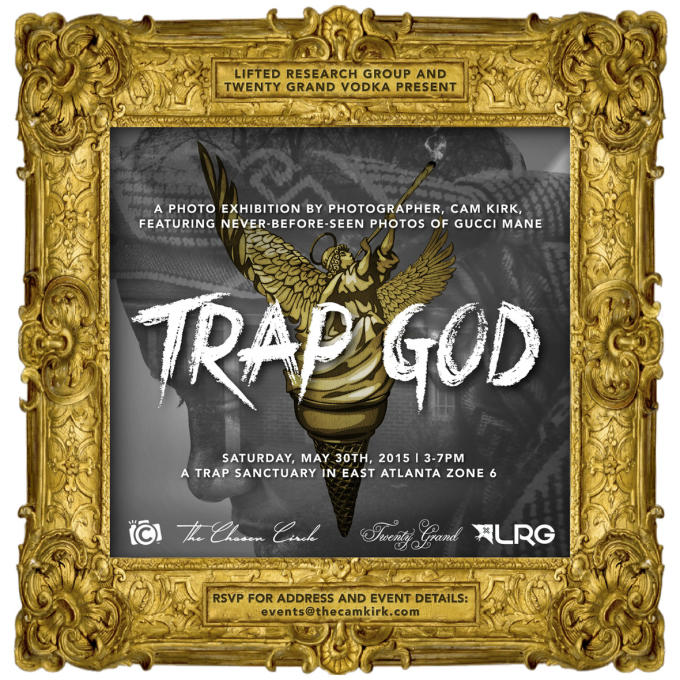 <span></span>