This feature originally appears in Complex's April/May 2015 issue.
The fashion world—at least in the eye of the public—is not a friendly place. Think Anna Wintour, Zoolander, Fashion Bros. But Julie Anne Quay, a fashion media veteran with stints at Vogue and as the former executive editor at V magazine, is looking to give the industry a more egalitarian edge. In 2012, she founded VFILES, an online fashion community that eventually grew to include a brick-and-mortar store in SoHo. Now, her vision for a community where people could nerd out on style and young designers would feel supported is becoming an increasingly influential voice in the fashion industry.
Of course, VFILES isn't just a fashion community, and it's not just a store. As an early adopter of brands like Shayne Oliver's Hood by Air, Virgil Abloh's Pyrex Vision, and Jeremy Scott, VFILES has developed an almost gravitational pull on the designers of tomorrow, and the ideas they're about to yield. (It's also been associated with Internet pseudo-trends like "normcore" and "healthgoth," much to Quay's chagrin.)
 

THIS WHOLE 'FASHION ESTABLISHMENT' THING IS ABOUT TO EXPLODE. THERE'S A WHOLE NEW GENERATION OF KIDS WHO CAN DO IT BETTER, FASTER, AND STRONGER.

 


Hashtag movements and cutting edge taste notwithstanding, VFILES' most prominent contribution is its role as a breeding ground for hyper-fashion-conscious youth consumers, the kind of kids who talk about Alexander McQueen and Helmut Lang like they do about their favorite NBA players.
It's also a fashion show, albeit one with a democratic catch: Each season, the VFILES community picks four designers to show their collection at New York Fashion Week. For Fall/Winter 2015, the SoHo shop trekked all the way uptown to Lincoln Center, home of the New York Fashion Week. In the midst of the circus, Quay—dressed, appropriately, like a ringmaster—made sure that this year's Made Fashion Designers (Andrea Jiapei Li, Ximon Lee, Di$count Univer$e, and Julia Seeman) were ready to present, squeezed in several interviews (including this one), and managed to put on a show involving everything from Razor scooters to preened poodles on the runway.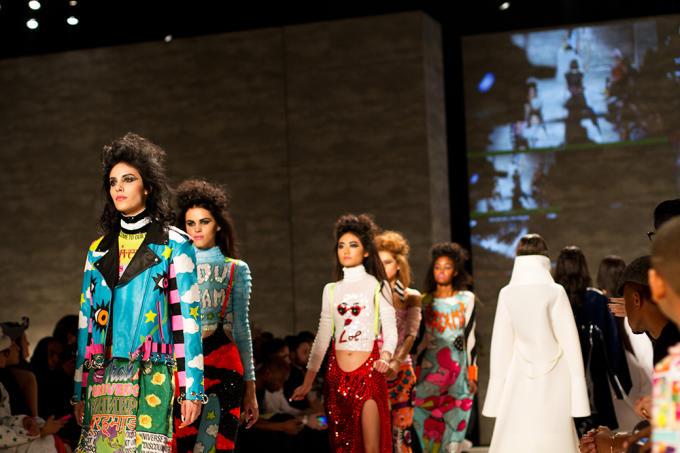 What was the idea behind VFILES' inception?
We started VFILES because there was nowhere fashion people could communicate as fashion people, and be fashion people—share ideas, share resources, share inspiration, and communicate with each other.
How do you view the new generation's approach to fashion? What's different about it?
They know everything. You'll see all these people who say they're "fashionistas," yet they don't really know anything. Then you find somebody like Mike the Ruler who can literally—verbatim—tell you the age of John Galliano when he started designing, when Alexander McQueen started, or when Olivier Theyskens started, and so on. The kids know their stuff. They know what they're talking about and that's a huge difference. It's not from a textbook. They didn't go to Parsons to learn it. They learned it online, and they learned from discovering and exploring and talking about it with their friends.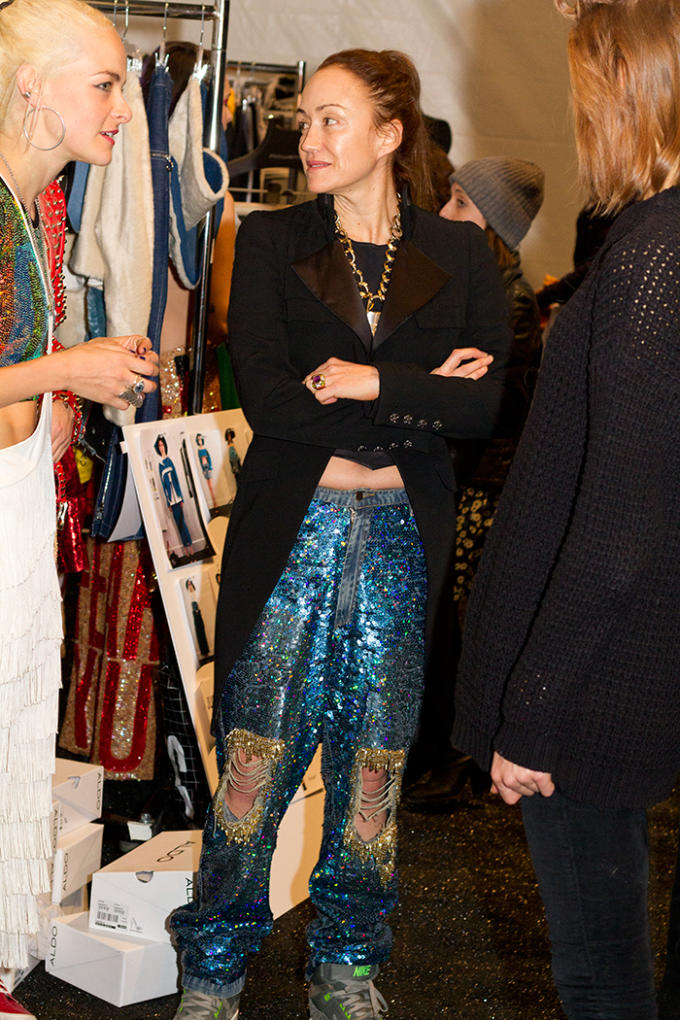 VFILES has supported designers like Shayne Oliver, Jeremy Scott, and Virgil Abloh from early on. How'd you forge these relationships?
Everything we work with is by friends who make things. It's "I have a friend, Shayne—why don't we sell his stuff?" And: "Hey, Virgil's doing these things, why don't we sell those? Yeah, let's try that." You won't really find a designer in the store that's not a friend, and that's what VFILES is about. It's a big community of people who love fashion and express themselves in various ways.
You've been a part of the fashion establishment, and now seem squarely poised as an outsider. What does the future of it look like to you?
This whole "fashion establishment" thing is about to explode. And those guys know it. There's a whole new generation of kids who can do it better, faster, and stronger. When you have a great social media following, you really can know your brand.
Why do you leave it up to the community to choose who gets to show at the VFILES Made Fashion Show?
Fashion is a team sport—that's our line at VFILES. I don't think of us as championing emerging designers; we're just doing what has to be done and saying what has to be said.
VFILES' casting director Preston Chaunsumlit was heralded as one of the faces of "normcore." What do you think mass culture gets wrong about trends like that?
There are so many things they get wrong. I mean, "normcore" was really cool until Gap adopted it, then Old Navy. The worst is "athleisure." For us, those are just hashtags—they're like that [snaps fingers], they're gone. The problem with traditional fashion and media is they stay around for like two months [in those places]—that's too long. They've got to come and go.