Just yesterday, Gisele Bündchen walked in her final runway show at São Paulo Fashion Week, following news the supermodel was retiring. 
That same day, Tom Brady wrote an open letter to his wife on Facebook, and basically won the award for best husband in the world.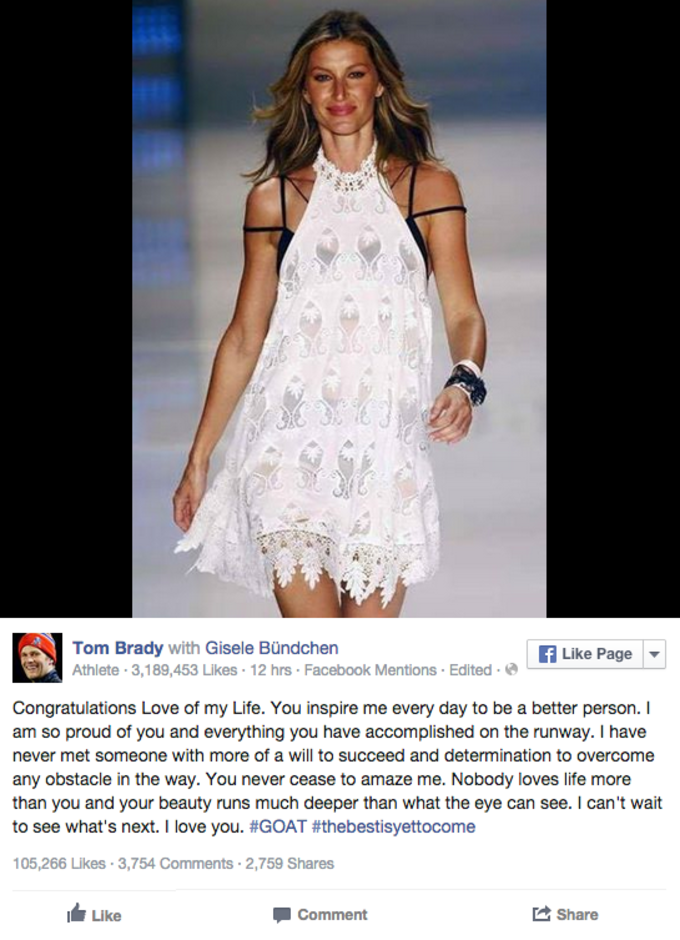 <span></span>
Bündchen has made headlines the last few days, and rightfully so. It's not every day one of the last supermodels—one who's been in the fashion industry for 20 years—decides to quit modeling. 
Needless to say, Bündchen seems at peace. She tweeted and Instagrammed this message this morning: 
Speechless... Thank you, thank you, thank you! ❤️🙏❤️ Sem palavras... Muito, muito, muito obrigada! https://t.co/iHozJoyjET

— Gisele Bündchen (@giseleofficial) April 16, 2015