It may be too soon to call it a trend, but it looks like installing guerilla street signs to get your message to the masses might become a thing in 2015. Last week, street artist Plastic Jesus used homemade signs to protest the Kardashians and the spectacle that they and other celebrities cause in parts of Los Angeles. Now, a New York-based clothing company called Feminist Apparel has collaborated with activist group Pussy Division to install signs on the streets of New York and Philadelphia to stop people from catcalling.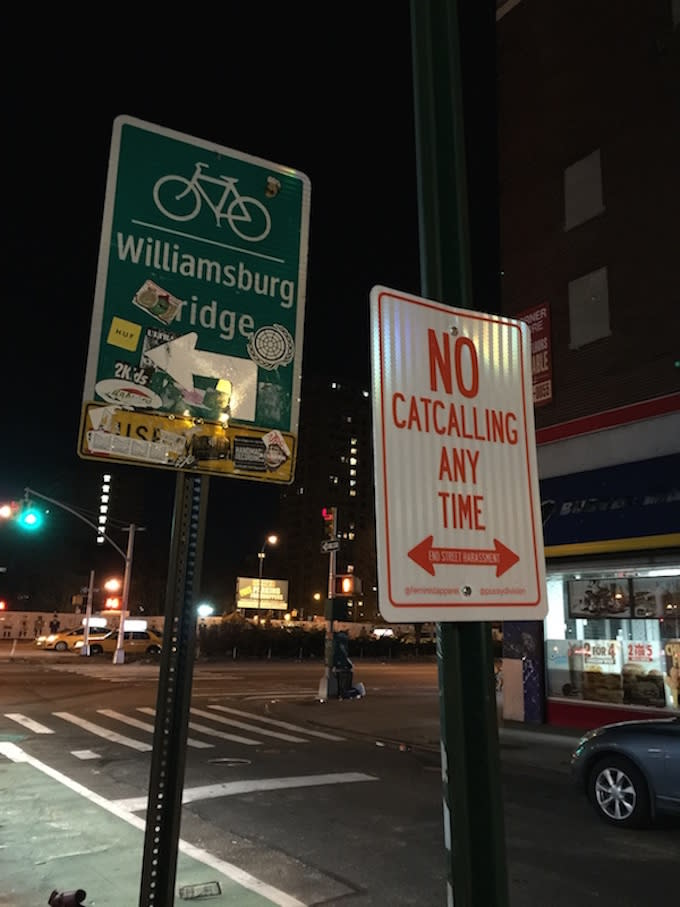 According to Brokelyn, the group has installed over 50 signs so far, including some near Barclays Center and Prospect Park in Brooklyn. A spokesperson for Pussy Division told ANIMAL in an email that they intend to install more of the street signs in every borough by the end of the week. 
Catcalling and other forms of harassment have been issues for a long time, but the conversation really picked up last year when that video of woman being aggressively harassed in New York City went viral online. It sparked a big debate over what should be considered harassment and how to respond (or not respond) when it does happen. Hopefully this project will have the same impact on social media.