Last week, Facebook employees moved into their new Frank Gehry-designed building on the company's new campus in Menlo Park, Calif. To give the world a look at the building and other parts of the headquarters, they invited famous Instagrammers out to take photos and share them with the hashtag #MPK20FirstLook. In a recent post on his public page, Mark Zuckerberg spoke about working with Gehry on the building's design and the construction process, and he shared a photo of the actual building model placed inside the finished structure.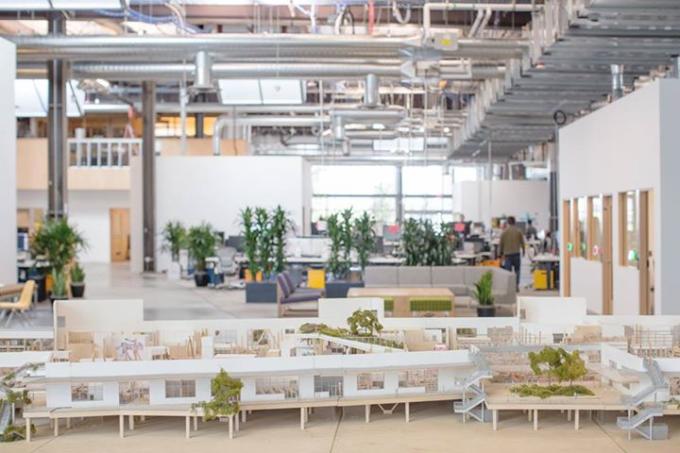 "Even though we all loved his architecture, we initially said no," wrote Zuckerberg about Gehry's proposal. "We figured he would be very expensive and that would send the wrong signal about our culture." Gehry returned with the promise that he would beat any other designer's bid for the space and Zuckerberg hired him for the job. "As I learned, most building construction wastes a lot of materials and time due to poor planning. Frank has designed special software to assist in his architecture, so he's very efficient."
Zuckerberg added that the project finished both "ahead of schedule and under budget...It ended up costing us much less than any other major developments planned in Silicon Valley and taking way less time to build."
Click here to see more of the completed building, which is filled with colorful artwork and architecture that will put your workplace to shame.
[via Curbed]