Back in February, street artist Banksy visited Gaza City in Palestine where he painted three murals and filmed a mini-travel commercial encouraging the world to visit the city that has been largely ruined by war. According to BBC, someone convinced a Palestinian man to sell one of the works, but they got it for a steal because the man had no idea how much it was really worth.
The piece titled Bomb Damage was painted on a free-standing door surrounded by rubble that used to be the home of Rabie Darduna. Darduna told the press that a local man offered him £118 (about $175) for the painting of a crying statue. Darduna later learned that the door could potentially be worth hundreds of thousands and said that he feels cheated. "Really, we're depressed. It's a matter of fraud."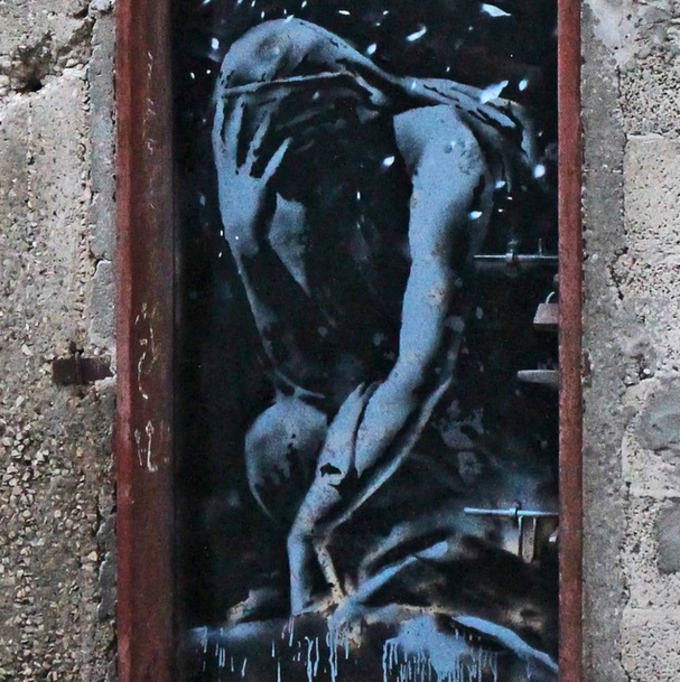 BBC spoke with the buyer who says that his purchase was "legal," but his identity and his plans for the work have not been revealed. Banksy's representative has since contacted Darduna's family to say that Banksy thinks that the work should be returned. 
This isn't the first time that a Banksy original has been sold for significantly less than market value. During his "Better Out Than In" New York City residency, the artist quietly organized a sale in Central Park of his stencils, but only a few people stopped to buy the works for around $60 each. The works were later estimated to be worth around $200,000 and were included in an auction at Bonhams.
[via BBC]