Kylie Jenner's lips have ignited a horrifying trend.
Just a couple of weeks ago, an Australian woman tried to emulate the 17-year-old's plump mouth by subjecting herself to a painful at-home procedure. And, as the viral video shows, she wasn't thrilled about looking like she made out with a curling iron.
Apparently, a couple of sisters from Iceland didn't get the warning, and they too jumped on the lip-plumping trend. However, instead of resorting to expensive cosmetic surgeries, they took a cheaper, DIY approach: They sucked on a water bottle until their lips were bruised and swollen.
Yeah, they were that desperate to look like Kylie.
The sisters, Yrja Ás Baldvinsdottir and Bir­gitta Ás, each posted the terrifying results on Facebook. And Yrja made sure to include a warning: "I just wanted to try it and see what they would look like, I've never done it before, and I won't be doing it again. It was very, very painful. My lips turned blue," she said in an accompanying post. "I wanted to warn people against do-it-yourself lip expansion, but was really surprised and shocked that it ended up being something that loads of people were copying."
We're crossing our fingers this trend is short-lived.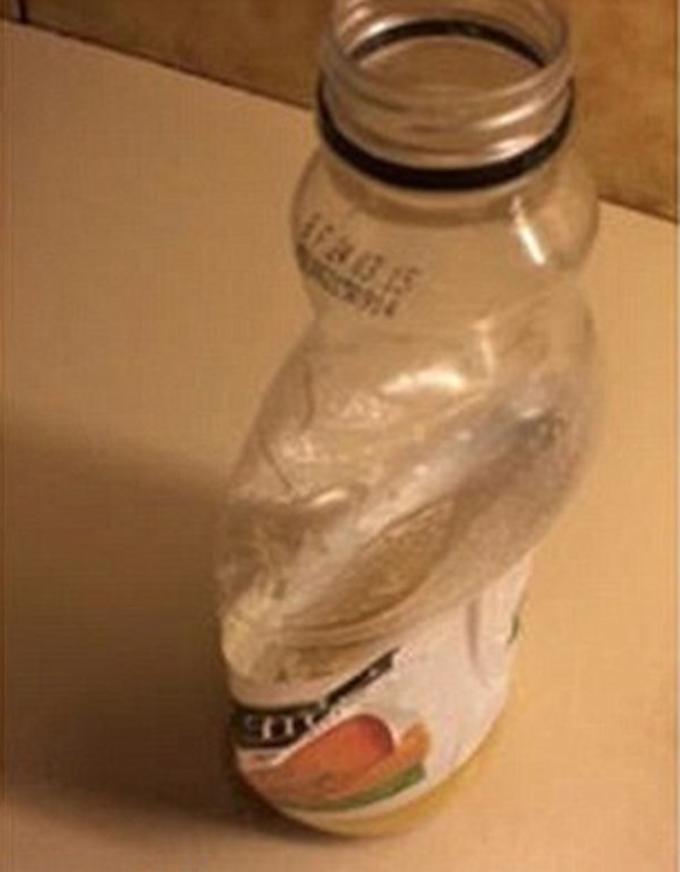 [via Elite Daily]