The ladies also offered some insight on how to make your pics a lot worse. Here are the items that our gracious volunteers shouted out as dealbreakers:
"Can you tell them to stop taking selfies in their cars, bathrooms, and at the gym?" - Liz, 27
"Group shots can not be all your photos. Feels like you are trying to hide." - Danielle, 25
"I understand wanting to seem 'fun' or 'spontaneous' when there's partying pics but I couldn't care less about when you bonged whiskey that one time." - Alison, 28
"I've seen pics where faces of misc. friends are blocked out. But that makes me think things went sour with an ex. And I don't want any part of that crazy." - Amanda, 25
"I can't figure out why guys post pics of themselves with girls ... is it a misguided attempt to prove you have totes have female friends!! or some sort of 'well these ladies like what they see AMIRIGHT'" - Karen, 24
"When there is a lady in the pic I'm like....so you fucked her? That's neat." - Casey, 27
"If it's a fedora, I'm out." - Laura, 30
"Being in LA, I'm anti-headshots." - Lydia, 30
"Some men don't understand that there are other things to wear besides a football jersey." - Vanna, 25
"No TapOut t-shirts. No pics in the club." - Subhah, 25
"'Artsty' profile pics are just distracting and make me think you're compensating for being lame IRL." - Emily, 24
"I am not a fan of photos of that *one time* you went surfing." - Nika, 28
"Don't take a selfie in the bathroom mirror. I know you did not wash your hands." - Tanesha, 30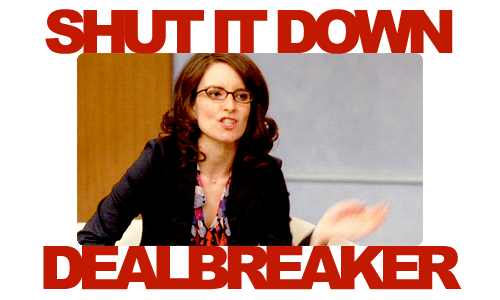 Brenden Gallagher is a writer in Los Angeles. Share your Tinder pic tricks with him @muddycreekU.
Shouts to James Wong for the photos (@xameswong) and Stiv Brown for the Photoshop.
And thanks to all the ladies who contributed their thoughts to the piece.