It's happened to everyone: You're sitting back, enjoying your favorite TV show when all of a sudden you see one of the characters rocking an envy-inducing 'fit. You examine the details as much as you can in the hopes of at least identifying the brand on Google. But despite your time, effort, and investigation skills, it's unlikely you'll be able to track down the threads.
Well, thanks to Spylight, the search has become a whole lot easier.
Described as the "Shazam for fashion," this new app identifies the show or movie you're watching and then provides information about the on-screen wardrobes. It's similar to the LookLive app we wrote about last month, except Spylight uses audio sync technology to identify the show or movie. The company also works with production studios to accurately label each clothing item. And if it happens to be a wildly expensive or discontinued piece, Spylight will give you alternatives.
If you're in a position where you're unable to use the app, you can always browse its extensive database by searching for the actor, character name, brand, or show/movie title.
Pretty insane, but incredibly convenient, right? Spylight is available for iOS and can be downloaded for free here. To learn more about the app, head to Spylight.com.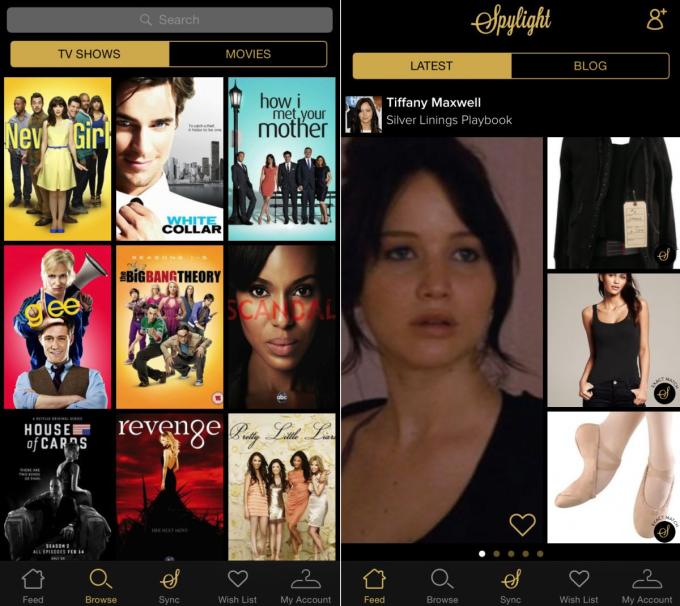 [via Business Insider]