Though the vast world of emojis includes everything from baby North West to Cam'ron to racially diverse characters, there still seems to be something missing. No, we're not talking about the burst of light behind the praying hands, we're talking about elevated personalization.
How many times do you look at your phone and fail to find the perfect emoji to convey your feelings? The angry face isn't angry enough. The sleeping face isn't sleepy enough. And the distressed face isn't distressed enough. It seems the only way to convey your true emotions is through your own face, which is exactly why Johnny Lin created the Memoji Keyboard.
Last week, the former Apple engineer launched an app that allows you to turn your face into GIFs based on the classic emoji faces—putting an end to the struggle of accurately illustrating your emotional state. 
Check out a preview of the app below. You can download Memoji Keyboard today.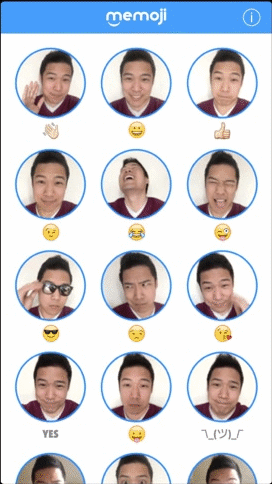 [via Nylon]