Built in 2003, the Time Warner Center in Columbus Circle is one of the most exclusive and expensive places to live in New York City. There are rentals listed for $28,000 a month, and other units have sold for over $75 million, so that means that anyone who has ever lived in one of the 192 apartments has more than a few racks in their bank account. The building currently houses 17 billionaires from Forbes' richest people list, five of the world's leading art collectors, and eight current or former chief executives of major companies, but they aren't the only ones who have called the towers home.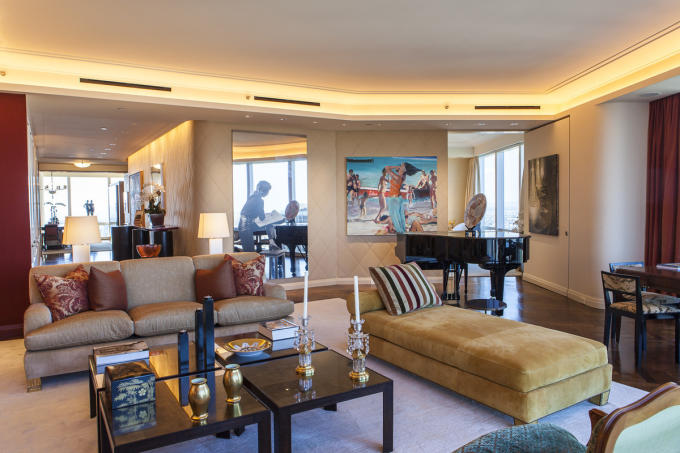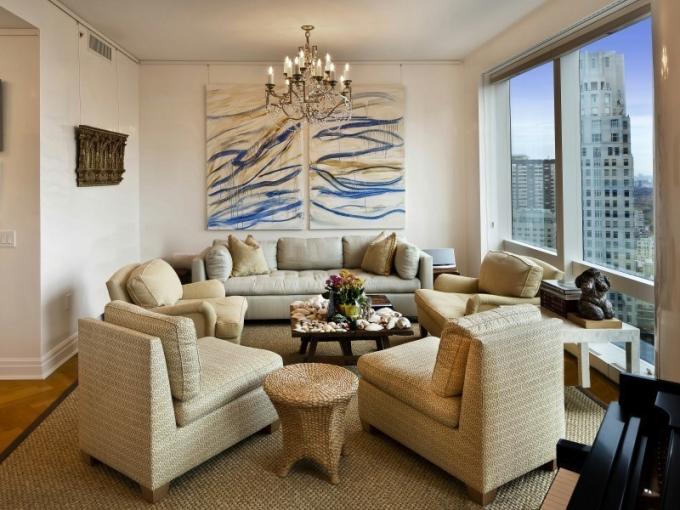 In a recent New York Times feature, Louise Story and Stephanie Saul did some digging into the city's real estate market and found that there has been a huge increase in the amount of luxury properties that were purchased with foreign wealth. They also found that 66 percent of the condos in the Time Warner Center, 69 percent of The Plaza, and 77 percent of the units in One57 are owned by "secretive entities" known as shell companies.
As it turns out, the TWC has more than a few tenants with questionable sources of income, including former Russian senator Andrey Vavilov who, according to the Times, "had become extraordinarily wealthy during the early years of Vladimir V. Putin's presidency, when the oil company he had acquired for $25 million was taken over in 2003 by a state-controlled enterprise for $600 million." There is also New Delhi developer Kabul Chawla who is "accused of pre-selling homes to residents and failing to finish them," and former Oaxaca governor José Murat Casab who was accused of staging his own assassination attempt to "enhance his image."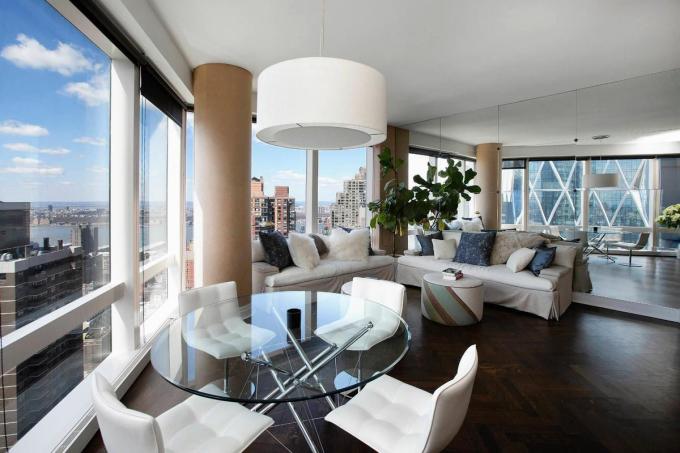 Other tenants according to Business Insider include a Russian-Israeli businessman denied entry into Canada due to allegations of money laundering and international arms deals, the owner of one of the biggest TV station in Greece that has been arrested on corruption and fraud charges, an "Indian business magnate" who was fined for dumping chemicals and poisoning waters in India and Zambia, a ponzi scheme crook who is currently incarcerated, and many more whose crimes read like the rapsheet for a group of cartoon villains. 
Head over to The New York Times to read the detailed piece on the city's real estate problems... it will make you look at your neighbors in a whole new light.
[via Business Insider]