Based in Berlin and Copenhagen, the COBE architect group won a design competition last year to create a new public building at adidas' "World of Sports" campus in Herzogenaurach, Germany. According to Architecture Magazine, COBE won over 39 other firms, including Zaha Hadid Architects and REX. The project is scheduled to be completed by 2018, and the group has recently shared renderings and models of the structure that they are calling "Adidas Meet & Eat."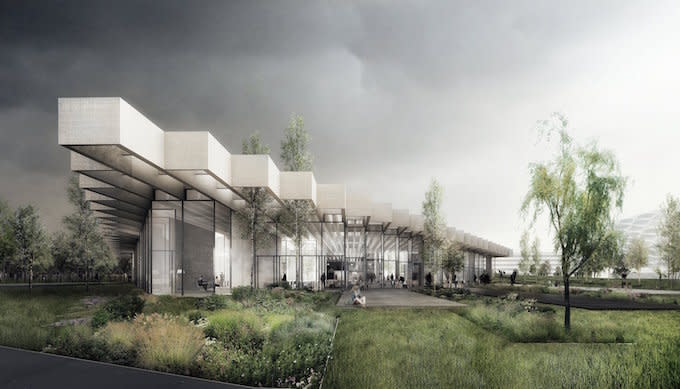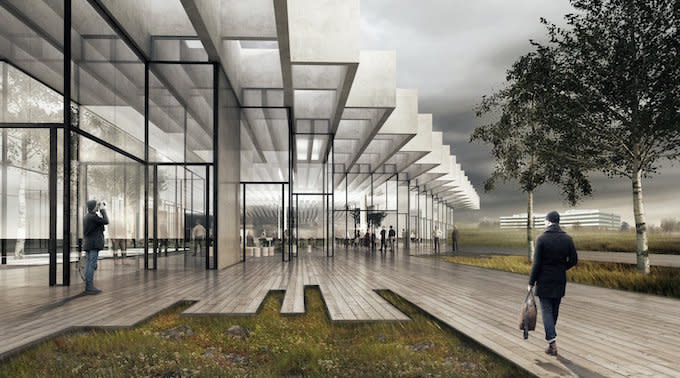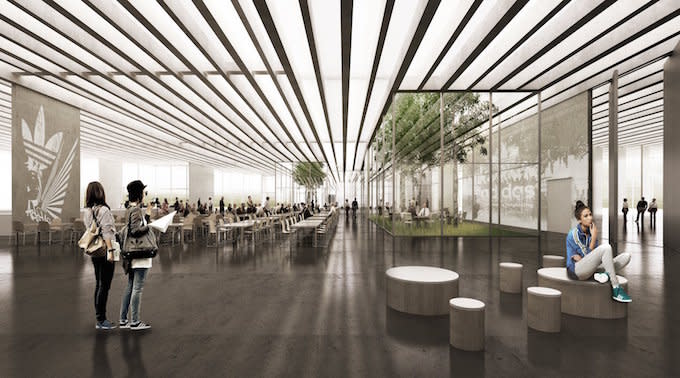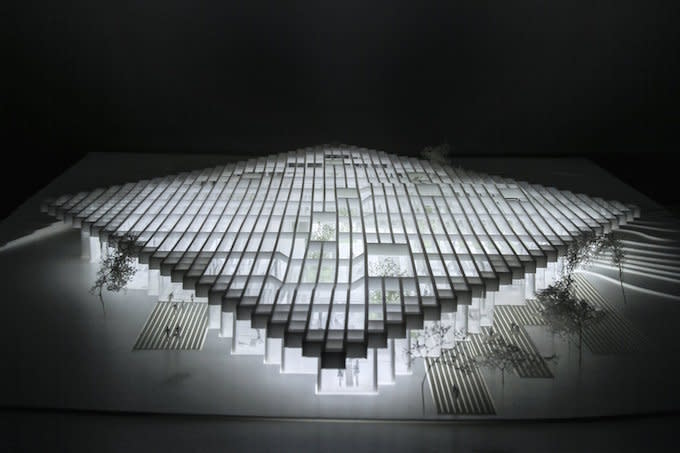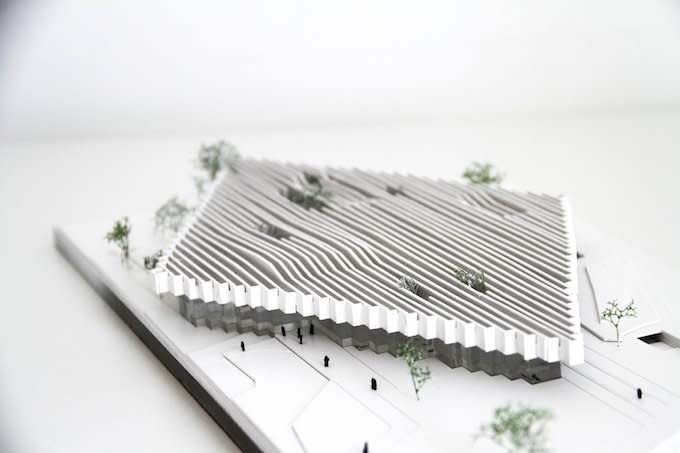 Taking inspiration from the brand's logo, COBE designed the concrete fins on the roof of the diamond-shaped structure to resemble stripes. Measuring 11,000-square-meters, the building features floor-to-ceiling glass windows that are collapsible for the nicer months, and the walls and portions of the ceiling are transparent so that natural light can flood the space during the day. 
COBE writes that the building will be the only public space on the campus and that it will include an employee restaurant, meeting and conference spaces, and a showroom. For a more in-depth look at the plans, head over to the project page on the COBE website.
[via Architecture Magazine]