Gunmen opened fire at French satirical magazine Charlie Hebdo on Wednesday morning in Paris, leaving 12 people dead, including the magazine's editor, eight journalists, and two police officers.
In a televised address, President Francois Hollande called the attack a "terrorist operation" and said that the writers were "cowardly assassinated." President Obama said that the murders "underscore the degree to which these terrorists fear freedom of speech and freedom of the press." There is still speculation as to why the publication was targeted, and there is some confusion as to whether Charlie Hebdo's most recent tweet (which includes a cartoon of Islamic State leader Abu Bakr al-Baghdadi) was sent before or after the attack.
The event has impacted people all around the world today, and many are responding. AP pulled an image of artist Andres Serrano's Piss Christ from their website, explaining to Politico that it has been their policy to "refrain from moving deliberately provocative images," but that they have "revised and reviewed our policies since 1989." Others have taken another approach and are joining the fight for freedom of speech. 
In addition to shows of solidarity by other publications online and candlelight vigils on the ground in Paris, cartoonists have taken to Twitter to share art that addresses the situation. Many of the cartoons share the satirical tone of Charlie Hebdo​ and also express sympathy for the lives lost.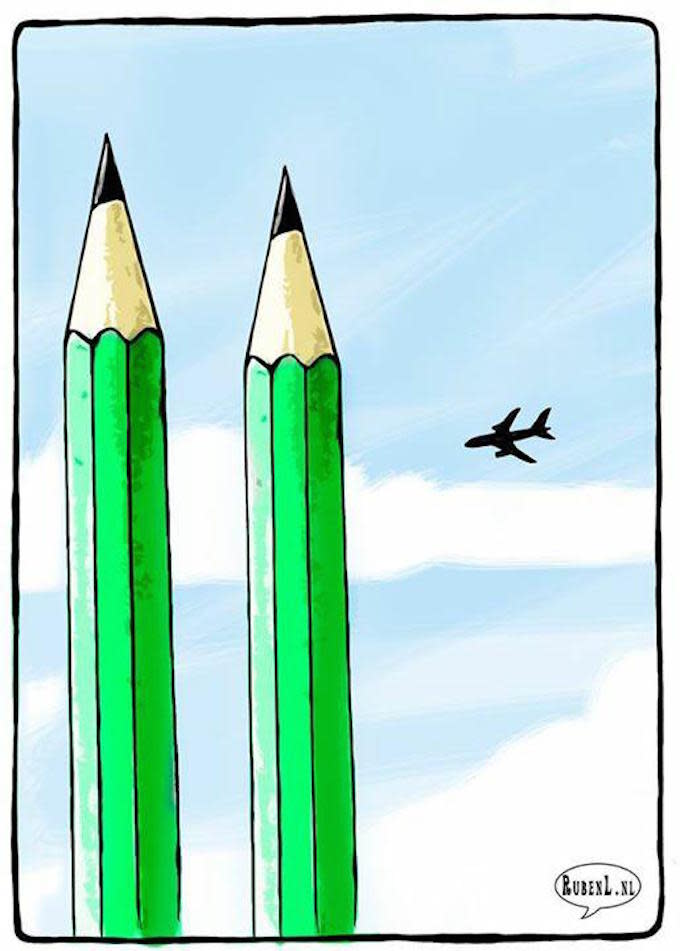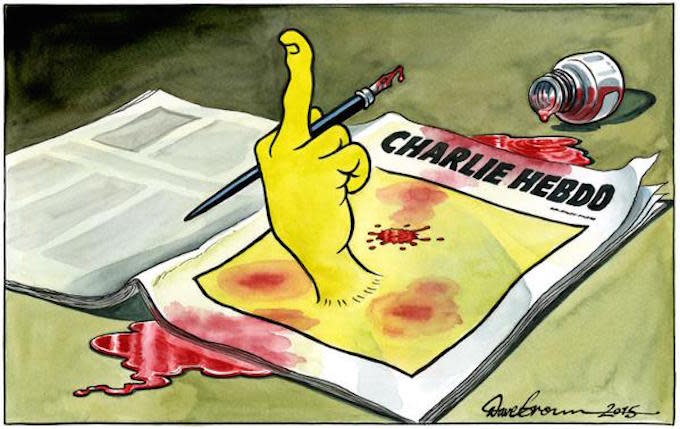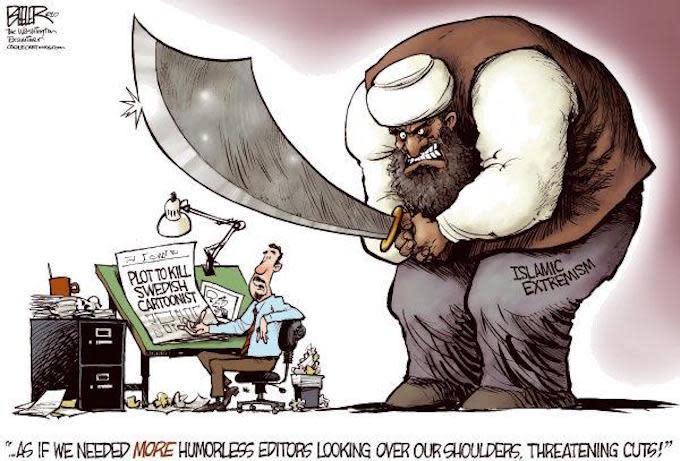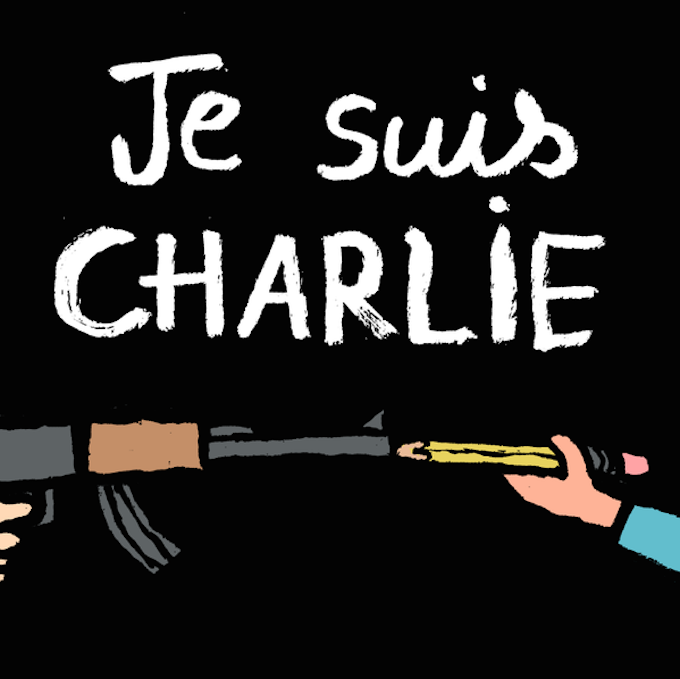 [via Buzzfeed]