2014 is officially in the rear view mirror and it's time to welcome the greatness that will be 2015, but it wouldn't be New Year's Eve without a party. If you're in or near New York City tonight, there is one event that you definitely want to know about.
Juxtapoz Magazine, Ron English, Olek, Jon Burgerman, Buff Monster, Logan Hicks, Lori Zimmer (Art Nerd NY), Jules Kim, Kenzo Minami, Alix Brown, Jono Namara, Aerosyn-Lex Mestrovic, and Natalie Kates Projects will host the "Popaganda" Artist Ball tonight at the Tribeca Grand Hotel. The event will feature special art performances by Ron English and Olek, music by YEASAYER, several DJ sets, and a "defaced ball drop" by midnight by George Kroenert.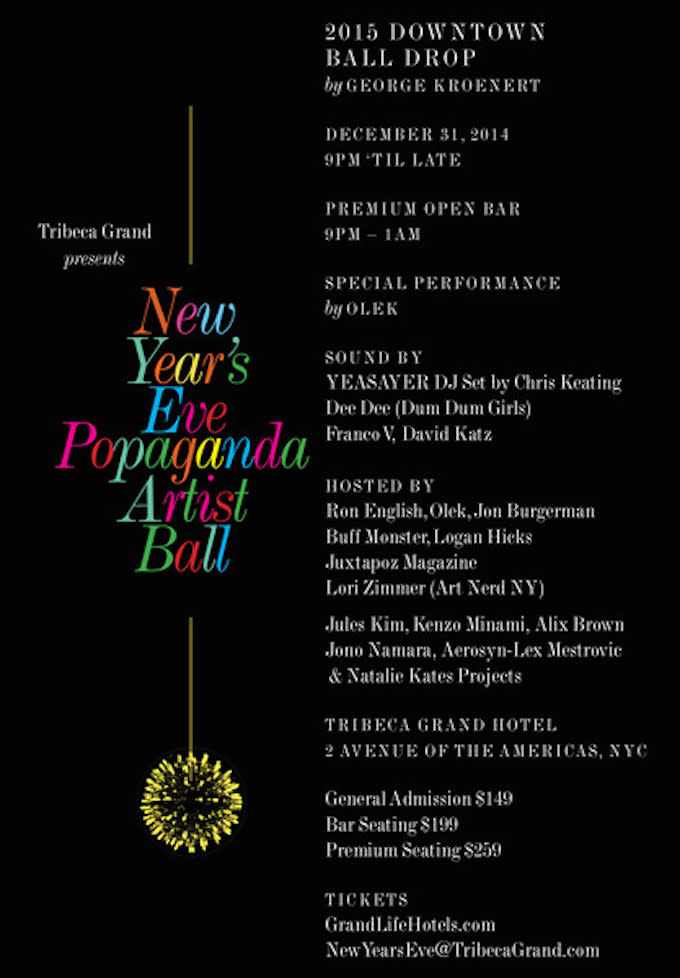 For general admission, bar seating, or premium seating tickets, head to GrandLifeHotels.com or contact the email address on the flyer above.
[via Juxtapoz]