In between all the holiday hustle, French luxury leather goods brand Goyard quietly opened its first New York City store this month. The store is located inside a townhouse just off Madison Avenue at 20 East 63rd Street, and features two floors of everything from card holders and wallets to larger items like handbags and trunks. 
Goyard was founded in 1792 and is the olfest Parisian trunk maker still in business. The company operated previously under different names before finally settling on its current name in 1853 when François Goyard purchased Maison Morel. The company has been owned by French businessman Jean-Michel Signoles since 1998, and is known for its distinct prints and custom monogramming services. 
Goyard is also a favorite of many celebrities, including Kanye West, who named-checked the label in a couple of songs as he has a penchant for doing when it comes to his favorite brands. Fashion killa A$AP Rocky is also a fan, and even got a custom trunk as a birthday gift from Nigo a few years back. 
The store is open daily from 10am to 6pm, and closes at 7pm on Thursdays. Looks like Rocky won't have to travel far the next time he wants to cop some Goyard swag for the rest of the Mob.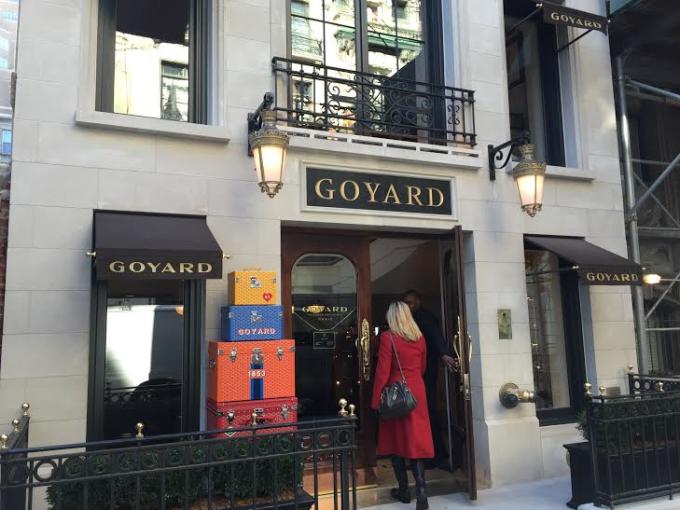 [via Racked]