It's raining heavily when Tristan Walker arrives at the Complex offices, and the December chill that's quickly falling over New York makes the scene a far cry from Walker's home of The Bay Area in California. Originally from Queens, Walker moved out to the West Coast to attend Stanford Graduate School of Business for his MBA. Maybe it's that innate business savvy that led him to the birthplace of upstarts, the Silicon Valley, to plant his grooming company Bevel.
But Bevel's not Tristan Walker's first experience with booming brands, having spent time at both Twitter and Foursquare before working at a venture capital firm as an Entrepreneur in Residence. Proposed with a challenge, in just nine months he formed Walker & Company, the parent to Bevel. While Walker's intentions began with a need to solve broad, widespread issues—he quickly came to the conclusion that the best entrepreneurs had started by focusing on authenticity. It's that authenticity that led Walker to target issues in men's grooming—particularly those that men of color had to constantly deal with. Starting by combating the issue of ingrown hairs and razor bumps, something that men with curly and coarse hair (including Walker himself) are especially vulnerable to, Bevel has provided guys of all walks a new way to shave shave through the classic design of the Bevel razor and the brand's cohesive product line.
We shaved a few moments out of Tristan Walker's busy schedule to discuss Bevel, its revolutionary grooming line, Walker & Company's future plans, and Nas' (yes, that Nas) impact as an investor. If you're still using a multi-blade drugstore razor after this, then you probably deserve those unnecessary razor bumps.
Interview by Gregory Babcock
So, take us through your history—what were you involved in prior to Bevel, and what was the "A-ha!" moment behind Bevel?
Before we started the company, I worked at Twitter and Foursquare as one of, its kind of, earliest employees. After Foursquare, I worked at a venture capital firm as an entrepreneur in residence. They gave me nine months to figure out what company I wanted to start and out of that I founded Walker & Company.

The "A-ha!" moment that I had really was based off two ideas that I had that I think that few people in Silicon Valley really understood. The first idea—I believe that all culture globally is led by American culture, which is led by black culture in the U.S.; you think about food and music and bands and all that. I live in the earliest adopting region in the world—Silicon Valley—and it knows nothing about that earliest adopting culture and that doesn't make sense.
The second view that I had is that when I go to all these stores—Duane Reade, CVS—all these stores always have to have a second class shopping experience for people of color. You go to some ethnic aisle, you have some dirty packaging, there's some dude on it petting a cat or drinking a screwdriver...it's too much, it's dirty. 
We felt that our demographic deserved better and we wanted to develop a suite of brands that solved problems in the health and beauty space for them. So put those two views of the world together to build a very special CPG [consumer packaged goods] company focused on the needs of people of color.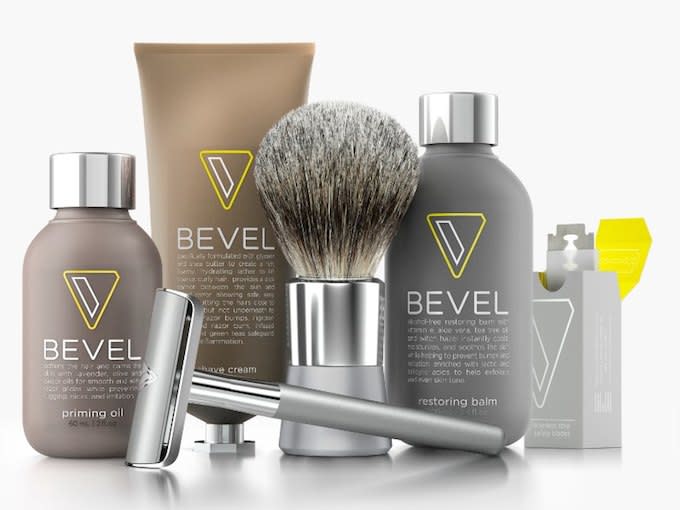 And it was that second class product that drove your interest in the grooming industry and helped create Bevel?
Yeah. I wasn't able to shave for 15 years of my life because I was subject to all the shaving irritation issues using multi-blade razors. I put a depilatory cream on my face, which has like all these chemicals in it, burns your skin, stinks up the bathroom, and I just got fed up. I was like, "I'm gonna create a system that solves this issue for all men and women, clinically proven to work, and do it with great design, good education and all that." And Bevel was born out of that.
So aside from the ability to reduce razor bumps, how would you describe Bevel against its competitors?
Yes, well that's really an important key point of differentiation, right? It solves the problem. For most of the mass market brands, you think about multi-blade razors; they don't work for people that have curly, coarse hair like me. I can't use those things. So, if you think about what Bevel does, it starts with a single blade razor, it cuts the hair level with your skin. 
Multi-blade razors cut beneath it, so if you have curly hair it's going to grow in your skin, which is nasty. Also, with multi-blade razors, the first blade will pick up your skin, the second blade will cut beneath, the third blade will cut level with it, the fourth blade will make your bed in the morning [Laughs]. It's just too much and completely unnecessary. So, our stuff doesn't do that, and combined with the right pre-shave oil, shaving cream, restoring balm we have, it eliminates the issue and that's a big big point of difference.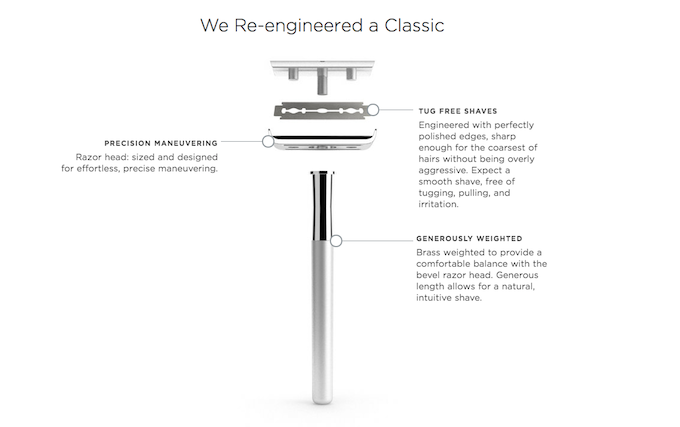 You've kind of mastered the razor with Bevel. How are you planning to expand, and if so, where?
For Bevel specifically, we care about eliminating the fear of getting things like razor bump shaving irritation. The razor we made is the first foray into that but there are other products that we can make that allow for some of that, and consumers will start to see some of that in Q1 (first fiscal quarter of 2015), which we are pretty excited about.
After Bevel, again we care about solving problems for men, women, and children. So, we think about things like Vitamin D deficiency, natural hair transitioning, even problems as profound as miscarriage. We want to solve those problems, or at least mitigate them.
What are your inspirations for the design of the Bevel razor and where are you drawing from, aside from the obvious need for helping guys?
Jony Ive over at Apple, he said something that really stuck with me for a while. He was at a Vanity Fair conference and he said he noticed that consumers can discern care for a product as much as they can discern carelessness for the product. I thought that was pretty profound. And when you consider all the other products I've had to buy my entire life, it's just straight up carelessness.
When I think about the products I enjoy, I think about Apple, the unboxing experience, taking two seconds to lift off the top box; that stuff works, building that anticipation. I think about the kind of brands that I love, too. You think about what Beats has done; you think about what even things like Cîroc and Vitamin Water have done—they've embraced the culture in a way that's really special. There's really been no company in health and beauty that has embraced the culture in the same way.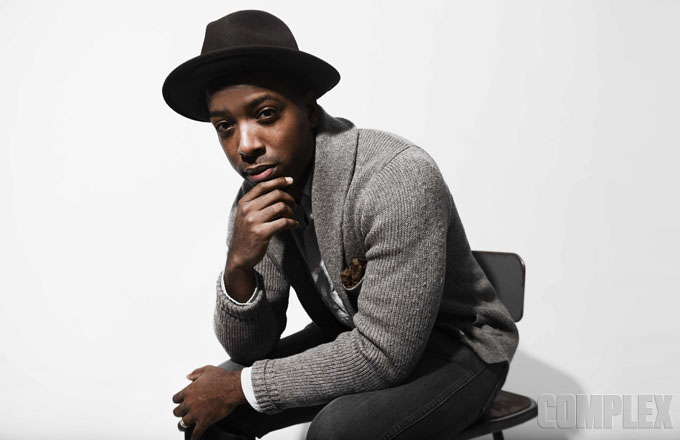 What else is under the Walker & Company umbrella? Aside from Bevel, where and how are you expanding?
Bevel is just the first brand under [Walker & Company], and again we're going to have new products in Q1 for Bevel. And starting probably Q2 or Q3, we will start to expand outside of Bevel to create a brand new brand.
It's well-known that Nas is an investor and friend of the company. What has his impact been on Bevel?
Huge! Nas is a great supporter of the brand. He's a guy who's had similar issues to the things that we're trying to solve. He's incredibly authentic. I mean he is hip-hop, he is culture. So when we think about our own authenticity, you can't get anymore of an authentic supporter than Nas. So, we're excited about what our future with him could look like, and there will be more of that in the future.
So, it's just at the level where [Nas] is showing support for the brand, publicizing it and helping you guys spread the word about Bevel?
For now! For now.
What is your outlook for Bevel in the future? I know we talked a little bit about expansion, but including Walker & Company, what are your outlooks for the future, especially coming into 2015?
It's just growth. In 2015, we're going to launch new products, we're going to launch new brands, we're going to do retail. Not only traditional mass retail, but even developing our own retail presence. So, 2015 is going to be a pretty significant year for us and it's going to be a lot of fun.
Walker & Company from Bevel on Vimeo.
So are you thinking about expanding into brick and mortar or are you going into other stores?
Both!
Can you give us any insight into what products you will be expanding into under Walker & Company?
Can't give away all the secrets! (Laughs) But you will, in the next few months even, start to see some of the special new things that we are building.