The refreshing thing about James Franco is that he never takes himself too seriously. Case in point: the artist recently opened his first exhibition at London's Siegfried Contemporary, hilariously naming it "Fat Squirrel." While the title may seem random, it comes as no surprise, really. This is the same man who just released a calendar of selfies last week and constantly trolls himself on Instagram.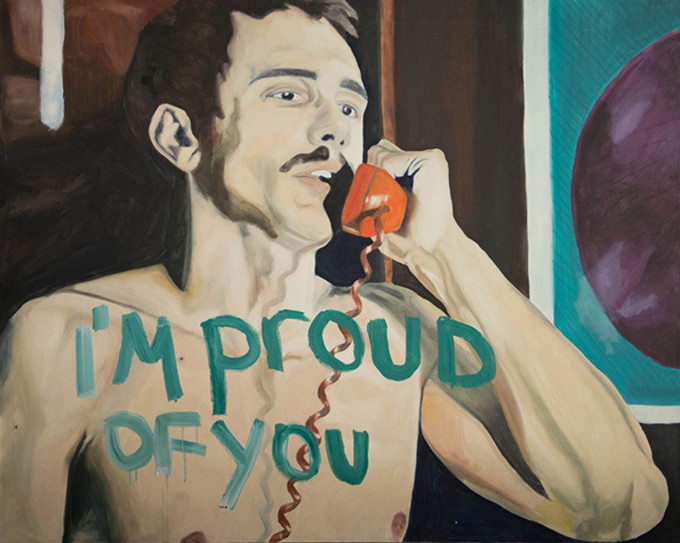 It turns out the exhibition actually gets its name from Franco's paintings of morbidly obese animals, a hilarious yet somewhat disturbing series. Look how the adorable overweight rodent sits pathetically on the ground; it's a painting you never knew you needed. "Fat Squirrel" also features several funny self-portraits by Franco, some painterly collages of children's books, and his depiction of a deer orgy. It's safe to sat that Franco loves animals—but not in that way, of course.
"If I'd done these as portraits of people, it immediately just becomes about who the people are, but if it's an animal, you can get away with it," Franco told Dazed Digital. "The subject matter is such that it's harder to criticize because animals are so innocent." In fact, innocence sort of plays a big role in the artist's quirky show, he continued:
I think one of my huge themes is childhood and coming of age because it's such an important and formative period ... By doing these paintings – like you say, in a childish way – it's a way of referencing that time.
For some of the fat animal paintings, the artist actually hired a pet painter to create initial works, which Franco then painted over.
"Fat Squirrel" opened Nov. 25 and will be on view through Dec. 20. Those who can't make it to London can appreciate some of his works below.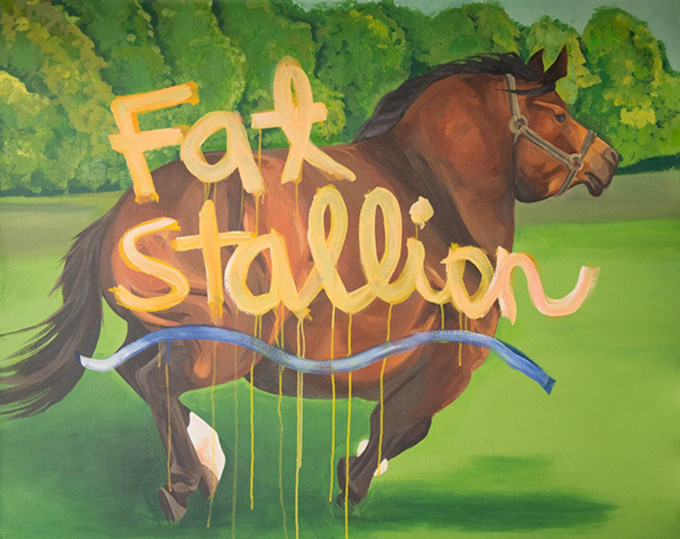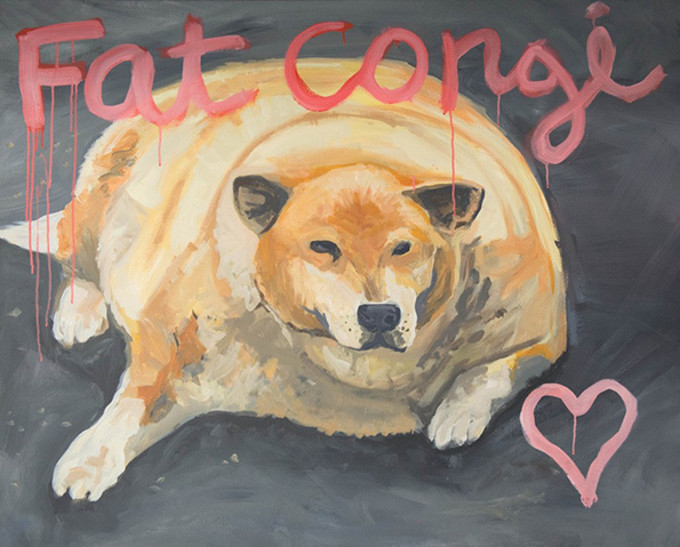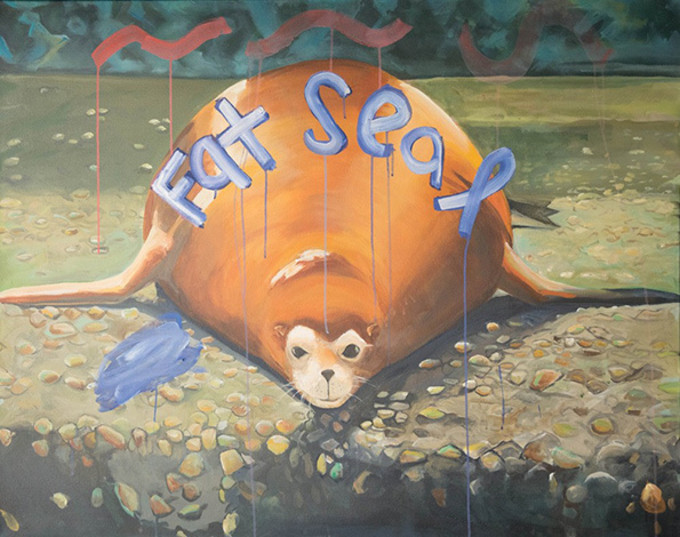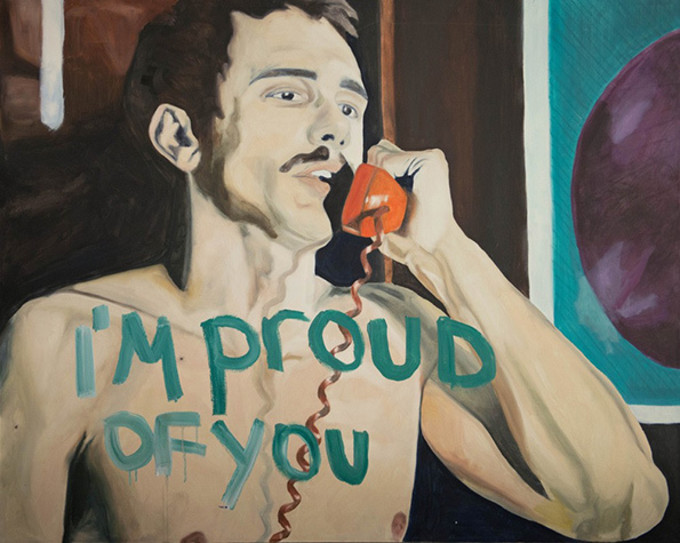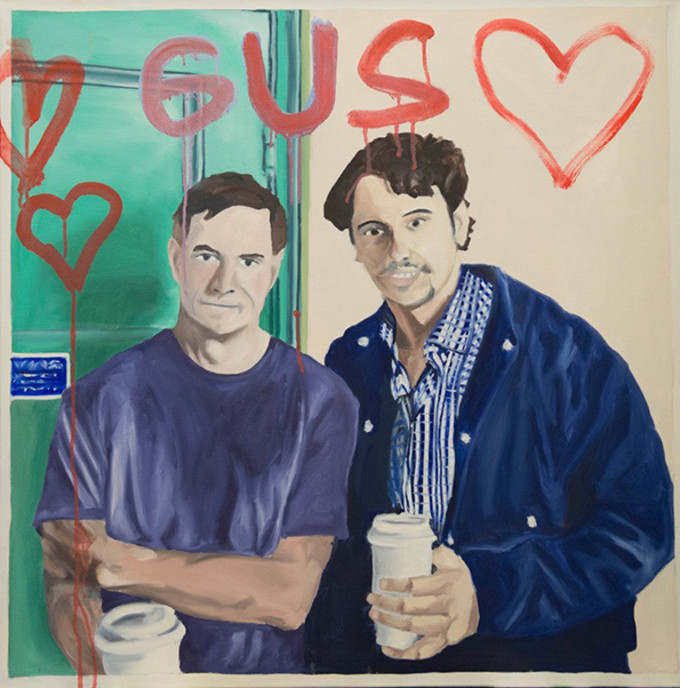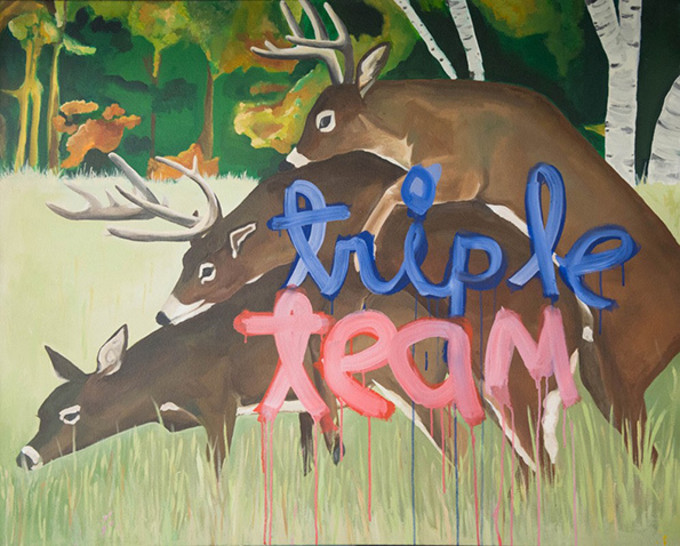 [via It's Nice That]