The thirst is real, and the young hypebeasts out there know times are tough, and kids just can't find the time or money (or the permission) to skip school and queue/camp for the most hyped Supreme drops.
Your grandma though, she's the ideal candidate; plenty of time on her hands, plus you know she's not going to skank you with a proxy fee. That was the thinking of one hypebeast in London who was pining for the latest The North Face collaboration, as he sent his dear old grandma out to queue from 6am on the cold streets of London's Soho. 
She arrived pretty late by Supreme standards, and wasn't particularly close to the front.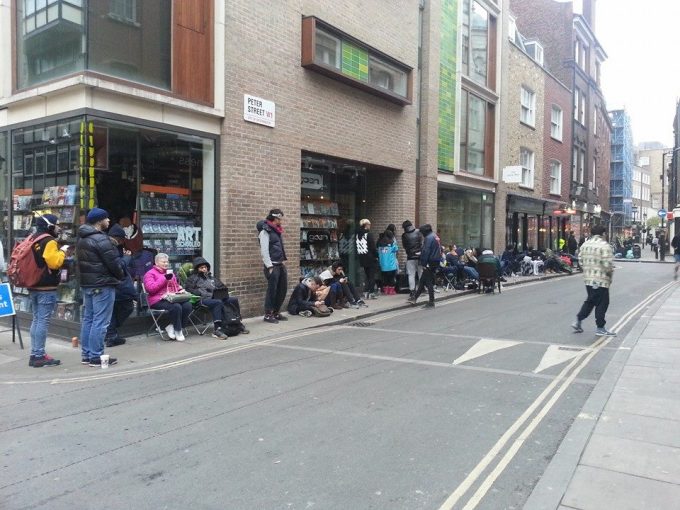 But luckily for granny, Supreme London's manager Jagger is one of the nicest guys around, and invited her into the store before it opened, and ahead of everyone else in the queue so that she didn't have to brave the cold any longer, and he even gave her a cuddle.
He saved her from the mad dash of people trying to try on the jackets and desperately trying to pay first, before trying to get that perfect post-cop Instagram, and for that, I'm sure she's pretty grateful.
But luckily Jagger spotted her in the queue.
No one in the queue seemed very annoyed though.
Bravo Jagger, bravo. And to the young hypebeast responsible; you won this round. But next time, don't send your grandma to queue for you, you dick.
Follow The Basement on Instagram and request to join the Facebook group here.