It's clear from his incredible Paris studio that Rick Owens definitely has an instinctive aptitude for interior decorating. In fact, he made furniture pieces for himself for years before finally deciding to show a collection of his creations in Paris back in 2007. This Friday, New Yorkers will have the chance to see several of his newer pieces in person, as Owens' designs will be part of the third annual Salon: Art + Design fair at the Park Avenue Armory.
The exhibit will feature more than 50 exhibitors from around the globe, and will include both classic pieces, including some that once belonged to Marie Antoinette, alongside more contemporary crafts like Owens'. "Rick's work fits into this fair beautifully, as he represents some of the more cutting-edge design on the contemporary market," the fair's co-executive director Jen Roberts told Style.com.
According to Jessica Witkin, the director of the gallery representing Owens, his works are said to be in the same vein as his runway fashions: "He juxtaposes modest materials with luxurious ones—cotton and crocodile skin in a bomber jacket, for example, or plywood paired with alabaster for a daybed."
And unlike his $15,000 skate deck, Witkin assures us that all of these furniture pieces are made to be lived in: "All of the pieces are very functional. In the chairs, there is a flat seat with the antler used as a back. It is surprisingly comfortable—the shape of the antler tends to curve around a back almost like a clawed hug. The larger plywood chairs you can really sink back into, and the smaller bronze and leather chairs are meant more for a birdlike perch." Sounds like the perfect place to chill and listen to some of that Rick Owens vinyl, if we could only get our hands on one of the only 1,000 copies that we created. 
Take a look at a few of the pieces below, and be sure to check out the Salon: Art + Design fair, happening Nov. 14 to Nov. 17 at the Park Avenue Armory if you're in New York City this weekend. For tickets and more info click here.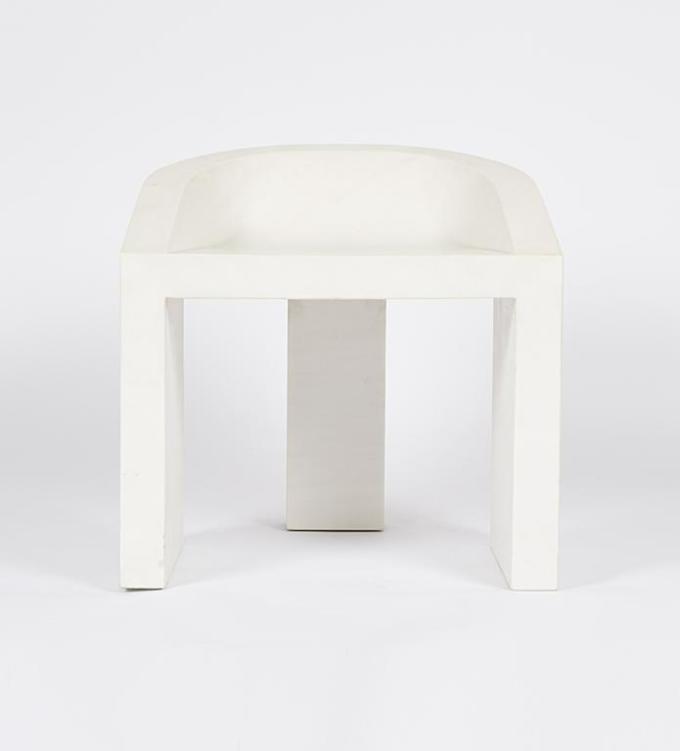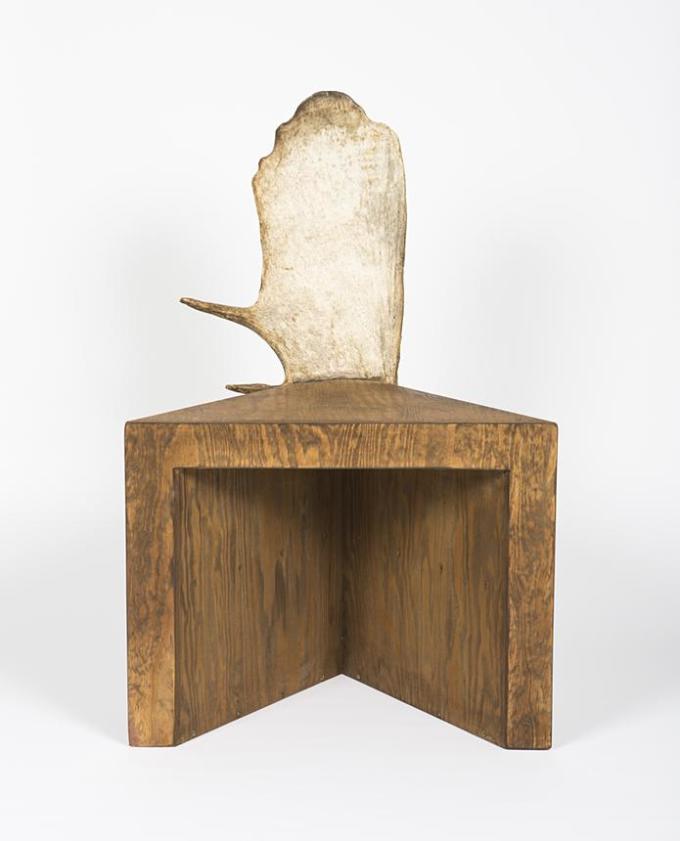 [via Style.com]