The Bjarke Ingels Group (BIG) was announced as the architect team in charge of the Smithsonian Museum's South Mall campus renovation project early last year. BIG revealed their "Master Plan" recently, which will be implemented over 20 years beginning in 2016. The project will include a facelift for the museum's "castle," new entrances to The National Museum of African Art and the Arthur M. Sackler Gallery, a viewing platform at the top of the Arts and Industry Building's rotunda, and new galleries beneath the Hirshhorn Sculpture Garden.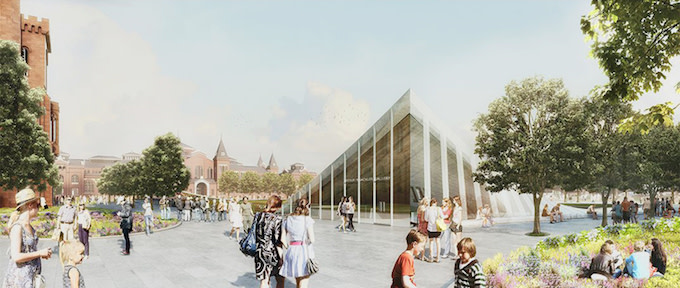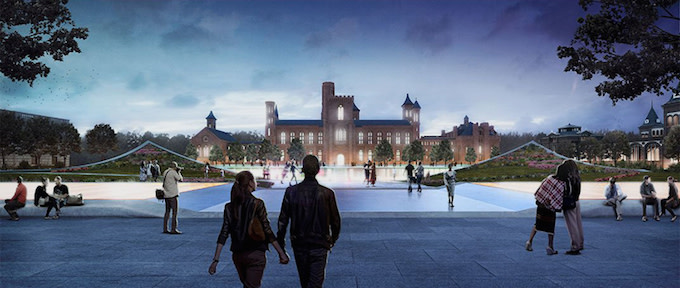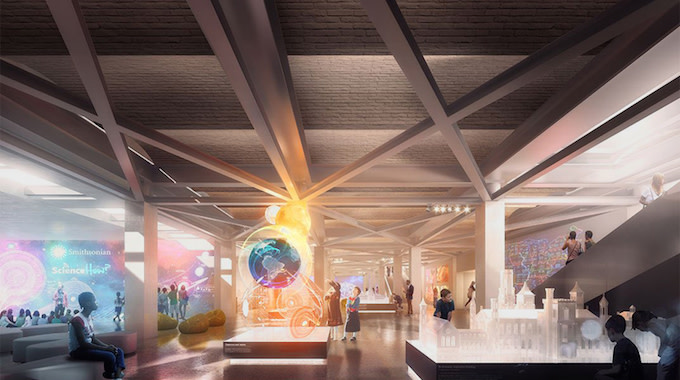 "We are blurring the boundaries between landscape and architecture," Bjarke Ingels told the Washington Post. "We are creating an interesting relationship between what is aboveground and underground." Smithsonian Secretary Wayne Clough commented on the decision to go all out instead of doing multiple small projects. "If we start renovating each building one at a time, we'd miss out on the opportunity to change the visitor experience. We started to think less about the problems we face and more about the opportunities we have."
Calling the renovations ambitious would be an understatement. To read more about the plans and to see more renderings, head to the BIG website.
[via Designboom]