Imitation may be flattering, but it can also be straight-up genius. To prove this point, look no further than the What Would Yeezus Wear blog created by masterminds Katie Burroughs and Kathleen Lee.
Launched this past September on Tumblr, the website features photos of the two friends recreating famous paparazzi shots of Kanye West and Kim Kardashian. And after one glimpse at the side-by-side pictures, you can tell that the women were pretty damn committed to accuracy.
Dressed in signature Kimye garb—including leather pants, elongated sweaters, red sneakers, and shit ton of neutrals—Burroughs and Lee took the project one step further by also replicating the background of each picture. Whether in parking lots, ice cream shops or hotel lobbies, each detail of the original photo was taken into consideration: If Kanye was holding a black umbrella with his left hand, then Lee would be holding a black umbrella with her left hand; if Kim casually used a wide-brim hat to shade her eyes from the sun, then Burroughs would casually use a wide-brim hat to shade her eyes from the sun.
It's a pretty impressive undertaking that required a lot of thought and planning. And for that, we couldn't be more grateful.
Take a look at several of the Kimye snapshot replicas below. You can see a more extensive selection by visiting the What Would Yeezus Wear Tumblr page and Instagram account.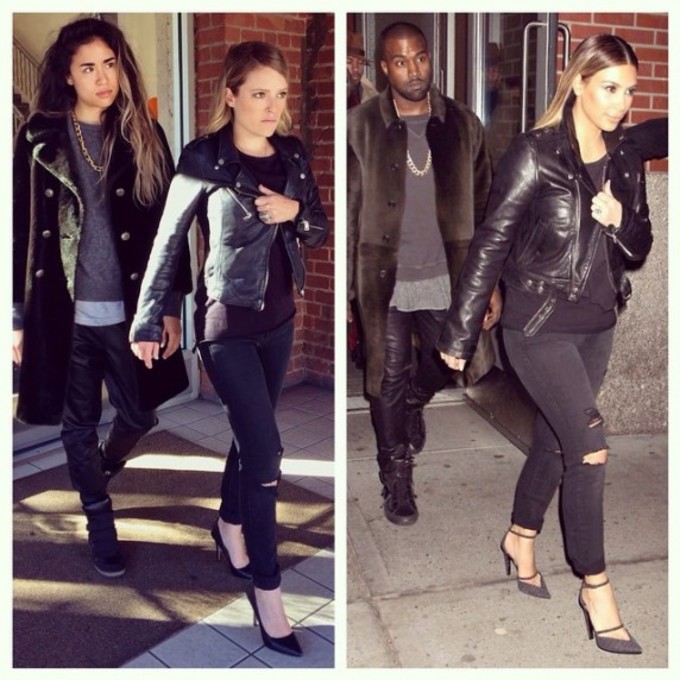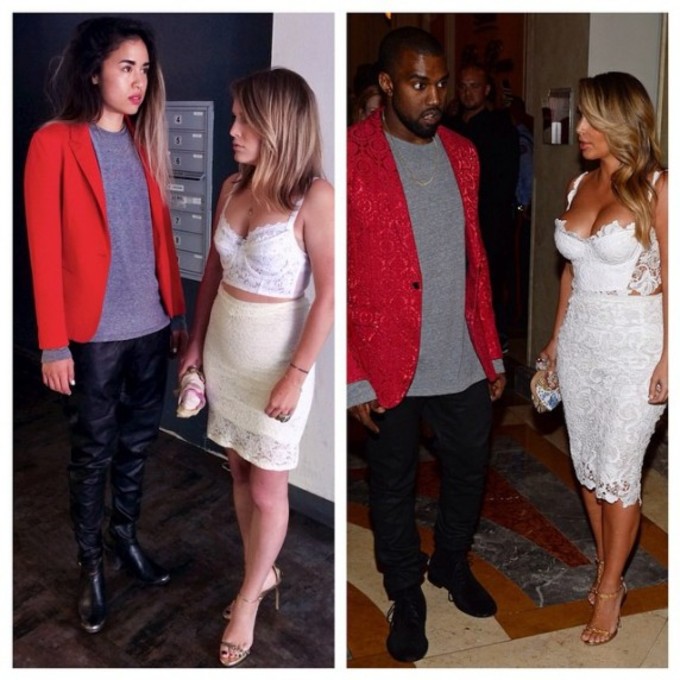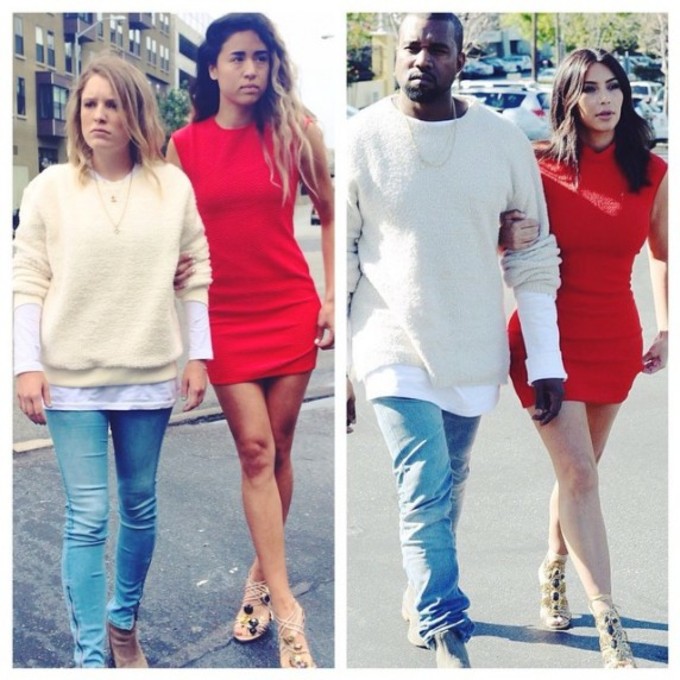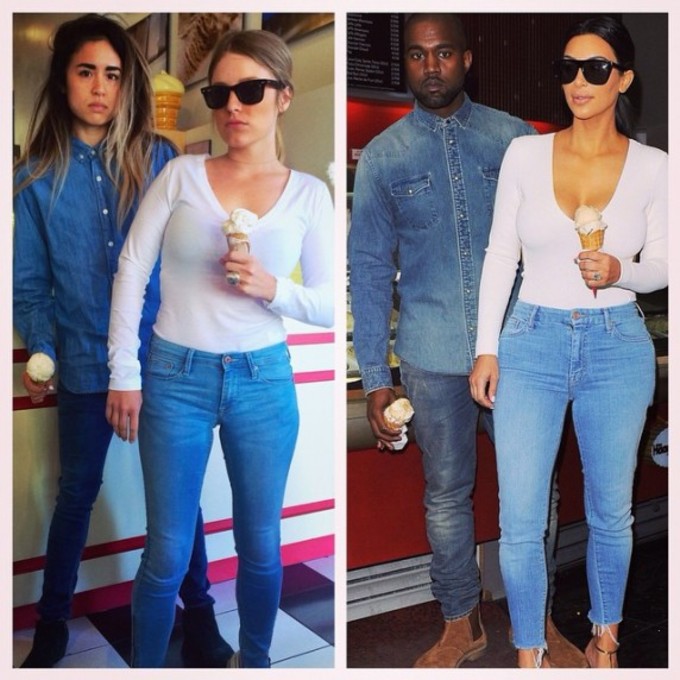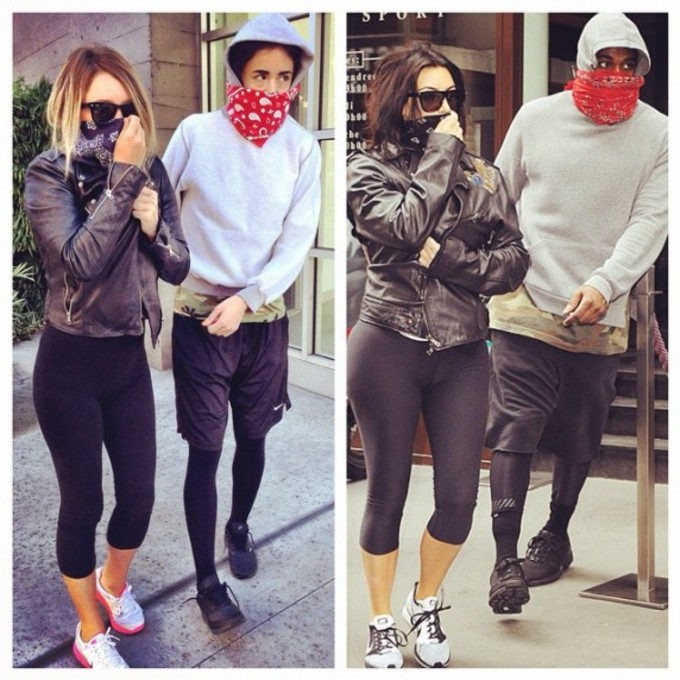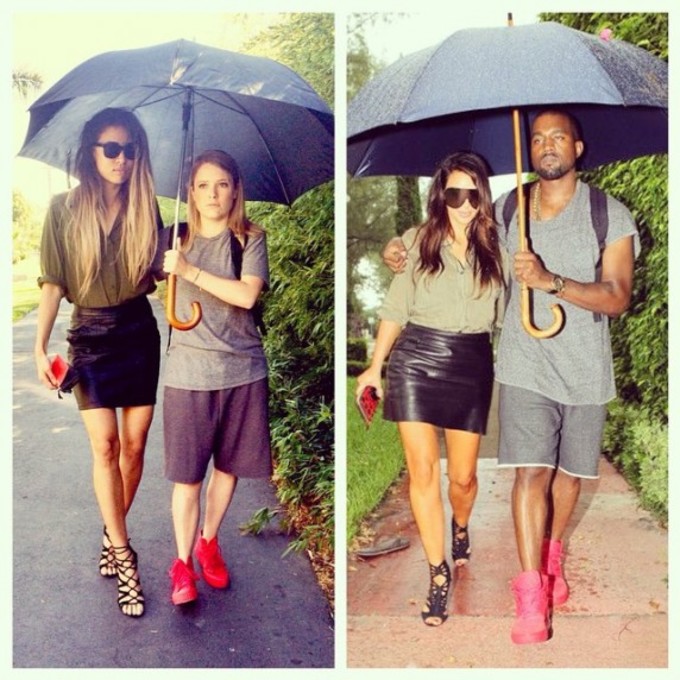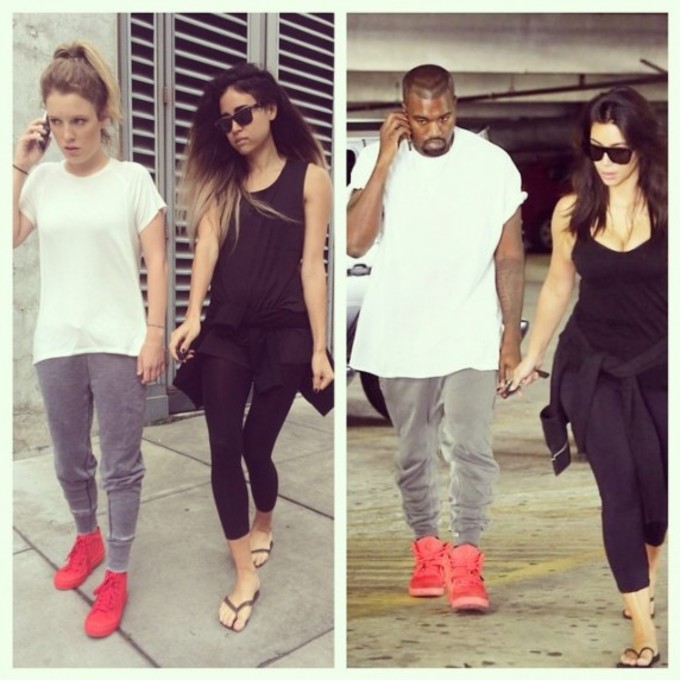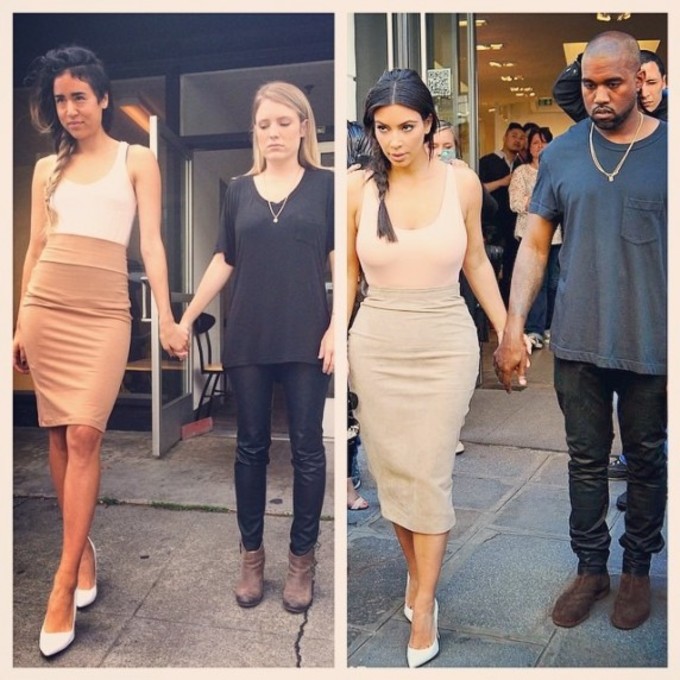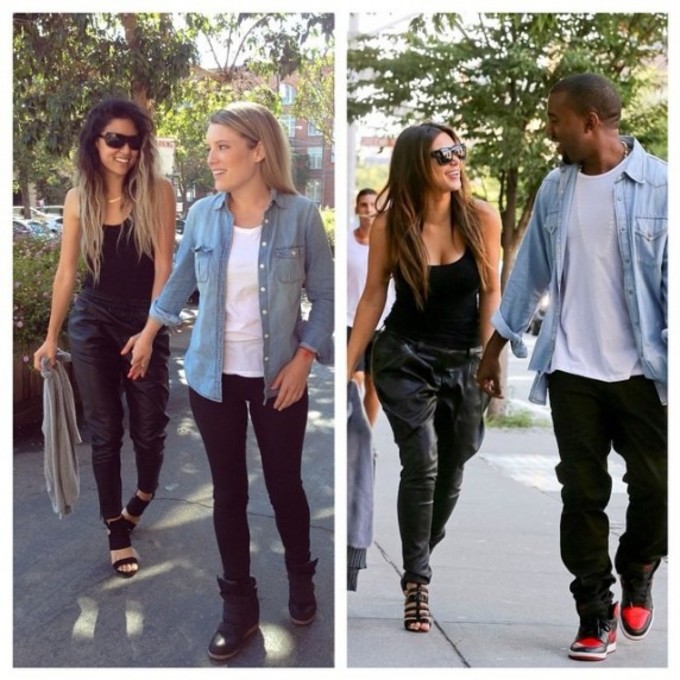 [via Four-Pins]