Performance artist Marina Abramovic recently revealed that she is a fan of Emma Sulkowicz, the Columbia University student who is carrying around the mattress she was allegedly raped on as a form of protest. 
"I really want to meet her," Abramovic said at the Thursday night after-party for her new show, "Generator." "Many people don't have the willpower to stick to something no matter what, and that's what she's doing."
As part of her senior thesis in visual arts, Sulkowicz decided to carry around the mattress as a demonstration against Columbia's lack of action toward her alleged rapist. She says that she and two other women were assaulted by the same man, but the school dismissed the claims and allowed the student to remain in school.
Abramovic, who has gained a following from rappers like Kanye West and Jay Z, says she's excited to meet Sulkowicz in the upcoming week and cannot wait to ask the young artist what other art projects she has planned.
"An artist doesn't make a name with one piece, they have to make a body of work," said Abramovic.
When Sulkowicz visited the exhibition "Marina Abramovic: Generator," she got a chance to meet the grandmother of performance art herself.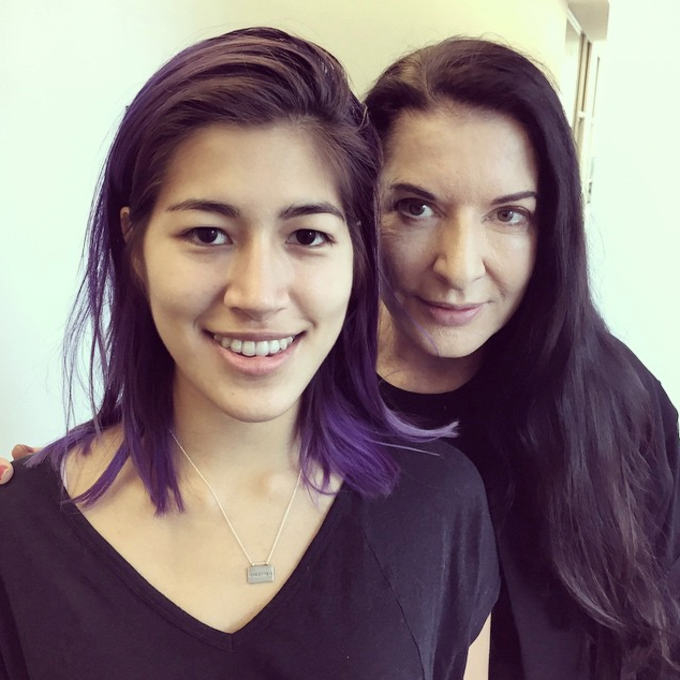 [via NY Mag]