After a spectacular and highly-exposed public fall from grace, John Galliano has completed his return to the fashion industry. Galliano is set to join the Maison Martin Margiela label as creative director, and will oversee the design of every Margiela line. The news was confirmed by the Only the Brave group, which is headed by Renzo Rosso.
In a statement, Rosso said, "Margiela is ready for a new charismatic creative soul. John Galliano is one of the greatest, undisputed talents of all time. A unique, exceptional couturier for a Maison that always challenged and innovated the world of fashion. I look forward to his return to create that fashion dream that only he can create, and wish him to here find his new home."
Rosso continued, "I couldn't be happier, for the Maison Margiela, which deserves a new visionary leader, and for John Galliano, who is a talent beyond definition and time. I always believed in brave, unpredictable choices and this one is no exception."
The choice is certainly a brave one. In early 2011, a visibly intoxicated Galliano went on a anti-Semitic tirade in a Paris café, and soon other accusations of racism and anti-Semitism came forth. Dior dismissed Galliano, who took a hiatus from working to deal with alcoholism and substance abuse. Galliano's return to the fashion industry has been contested by those who haven't forgotten his words and actions, but quietly supported by an influential inner circle who consider his designs the work of a genius. 
After a brief stint working at the Oscar de la Renta label, and overseeing the creative direction of a Russian perfume brand, Galliano will head the vaunted Margiela line, including its hugely-popular couture and women's ready-to-wear lines. And while Galliano's name always brings headlines, the other angle of interest is that the Margiela house is usually highly-secretive when it comes to the names of its designers. Since its founding in 1989, and after the departure of designer Martin Margiela, the design team has always communicated with the outside world as a cohesive unit, with no one individual being celebrated over another. Galliano has always loved the spotlight, but perhaps the turning over of a new leaf will allow him to take a step back and act as one segment of a creative force. For its part, Margiela posted this photo on its Instagram account, saying, "Maison Martin Margiela welcomes a new era."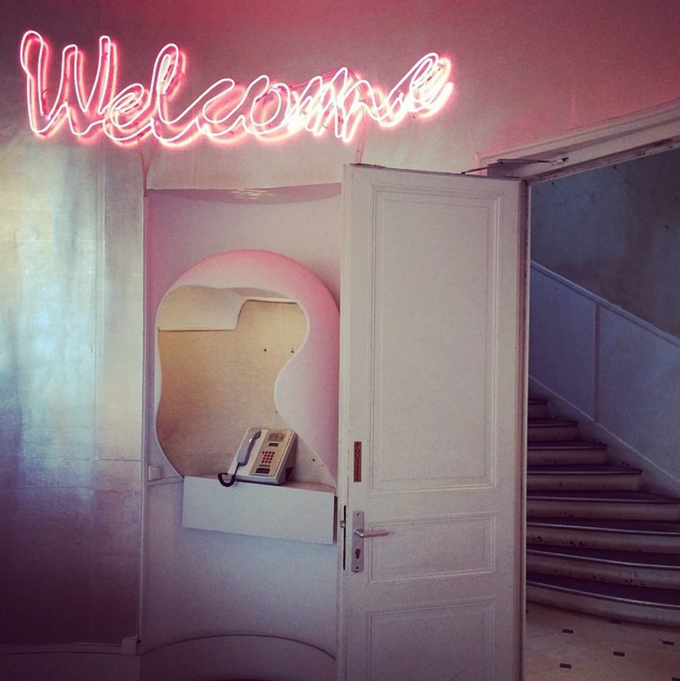 <span></span>
As always, all we can do is wait and watch as one of the most dynamic names in fashion—both in terms of what he creates and how he has acted—returns to the forefront. All eyes will be on the Margiela couture show in Paris Couture Week in January, where Galliano will debut his first work for the line. Kanye West will certainly be paying attention, as he took to Twitter to express his excitement at this and other recent power moves made at some of the most high-profile fashion houses in the world, including Hedi Slimane heading up Saint Laurent, Nicolas Ghesquière designing at Louis Vuitton, and now Galliano joining Margiela. 
[via Business of Fashion]