Rodin, Matisse, Gauguin, Kandinsky, Barnett Newman, Norman Lewis, David Hammons: these are just a handful of the names littering the plaques in the New Museum's most recent exhibition, "Chris Ofili: Night and Day" (open Oct. 29 to Jan. 25). Yet Ofili's paintings and sculptures seem to have come from anywhere but your Art History 101 textbook—at least at first glance.
With linen canvases covered in glitter, map pins, and (most notoriously) elephant poop, Ofili's paintings look like pure outsider art. But it's this tension of existing both inside and outside the Western art historical canon that makes Ofili's work so compelling and so difficult to pin down (or write about).
Ofili's overwhelming list of influences—along with big-name artists, Biblical texts, hip-hop music, Zimbabwean cave paintings, and Blaxplotation films—may spring from the artist's own untethered history. Ofili was born in Manchester, England in 1968. His father is Nigerian and left his British family for his home country when Ofili was only a boy. Even though Ofili never saw his father again, African culture plays a huge role in his work. At the same time, Ofili is often lumped in with the Young British Artists (a group that includes Damien Hirst and Tracy Emin), but critics have agreed that his work stands apart from this movement. In 1998, he won the Turner Prize, but he was never able to establish himself in the American art scene—until now. "Night and Day" is Ofili's first retrospective in the U.S., and it shows an artist who is so difficult to define because he is constantly in flux.
The exhibition's title, "Night and Day," is based off a Cole Porter song and emphasizes how much Ofili's work has changed over the span of his career. His visual shifts are divided through three floors of the New Museum: Floor 2 is dedicated to Ofili's canvases from the '90s, Floor 3 holds a dark room showing "The Blue Rider" paintings created after Ofili moved to Trinidad in 2005, and Floor 4 displays his recent tropical canvases made in Trinidad. 
The exhibition coincides with another big show in New York, "Henri Matisse: The Cut-Outs" at MoMA. Like the New Museum's retrospective, MoMA's Matisse exhibition shows a painter doing something entirely different from his early work that makes us rethink the possibilities of his medium. When Matisse got too old to paint, he began creating cut-outs, shapes cut from painted paper and pinned (yes, Matisse used pins too) into joyful compositions.
Ofili's connection to Matisse runs even deeper. Similar to the French painter, who used wallpaper-like patterns to flatten his compositions (as in The Dessert: Harmony in Red) even when Ofili's paintings reference depth (like through the windows in his "Ovid" series) colorful repeated shapes collapse the sense of space. In "Night and Day," Ofili embraced decoration one step further than Matisse, painting a purple floral pattern directly on the walls of the New Museum.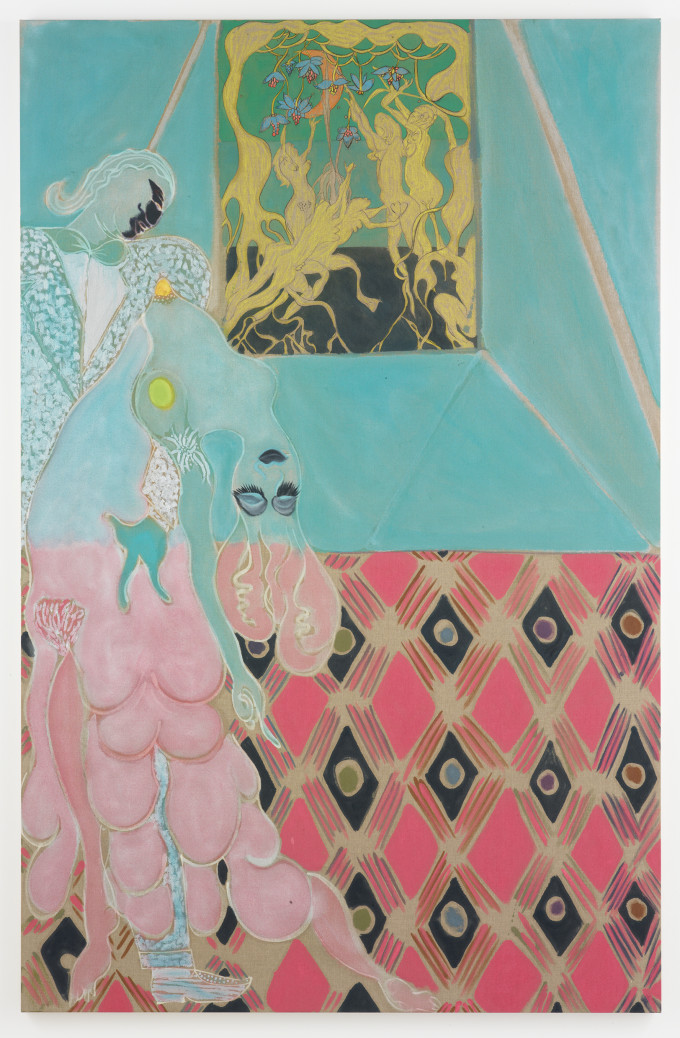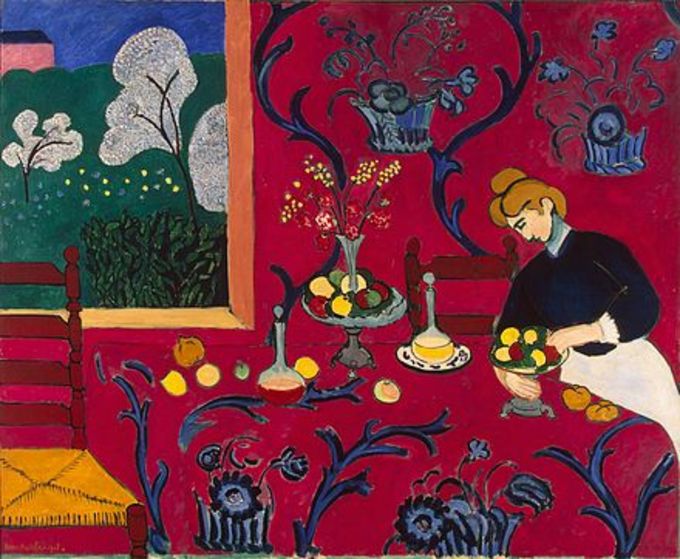 In addition to their compositional style, Matisse and Ofili share an affection for fluid lines and swollen forms as well as an obvious obsession with color. The curvaceous nude in Ofili's Afro-paradise paintings, created in the colors of the pan-African flag, could be distant cousins of Matisse's Blue Nude. Both exaggerated forms rest in the forest, seductive Amazonian women in their natural habitats. An important difference, however, is that Ofili's nude was painted by a black man.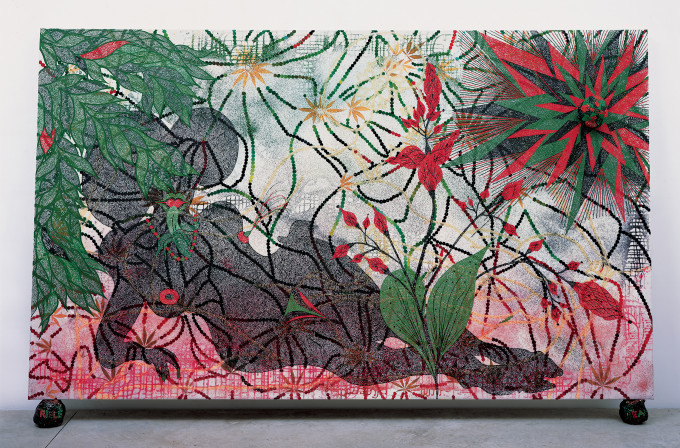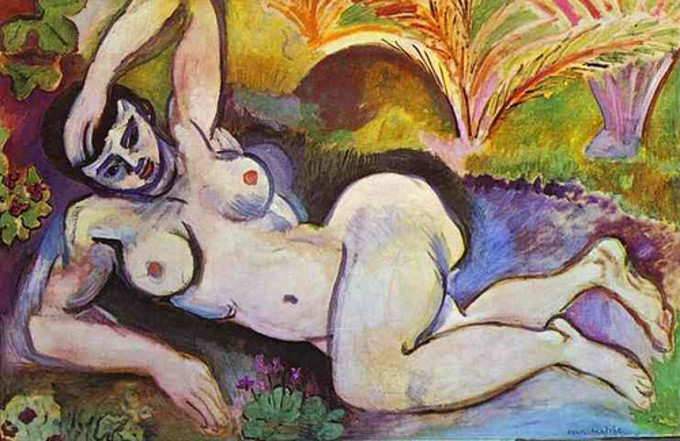 European modern artists like Matisse and Gauguin were fascinated with "the exotic," traveling to Northern Africa to depict and exploit the unfamiliar cultures in that region. As Massimiliano Gioni, the curator of "Night and Day," explained during the press preview, Ofili is interacting with modern art's infatuation with the exotic, but as an artist of African descent, his depiction of Caribbean culture or "Afronirvana" comes from being an estranged member of the community going back to explore. Instead of an outsider looking in, his work almost seems to come out of Trinidad or Africa—his elephant poop (a controversial medium that he uses on many of his early paintings) certainly does.
Then again, Ofili is from England. When he depicts Trinidad, he strides the line between insider and outsider. "This is Ofili fashioning his own history of art," writes art critic Jerry Saltz in his review of "Night and Day for Vulture, "One that shows Modernism's warring mode of movements successively killing one another in order to live is less effective than letting all and any art live within one's work." By pulling from as many traditions and cultures as he can, Ofili is able to create his own, constantly changing history. This mythical space crosses boundaries of culture, history, identity, and medium and comes to life through Ofili's art.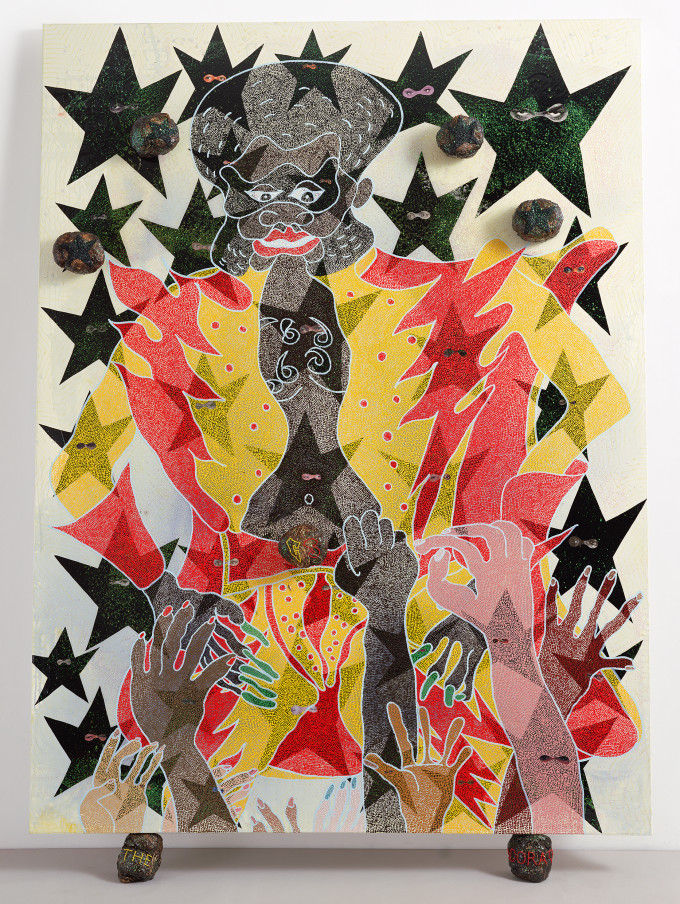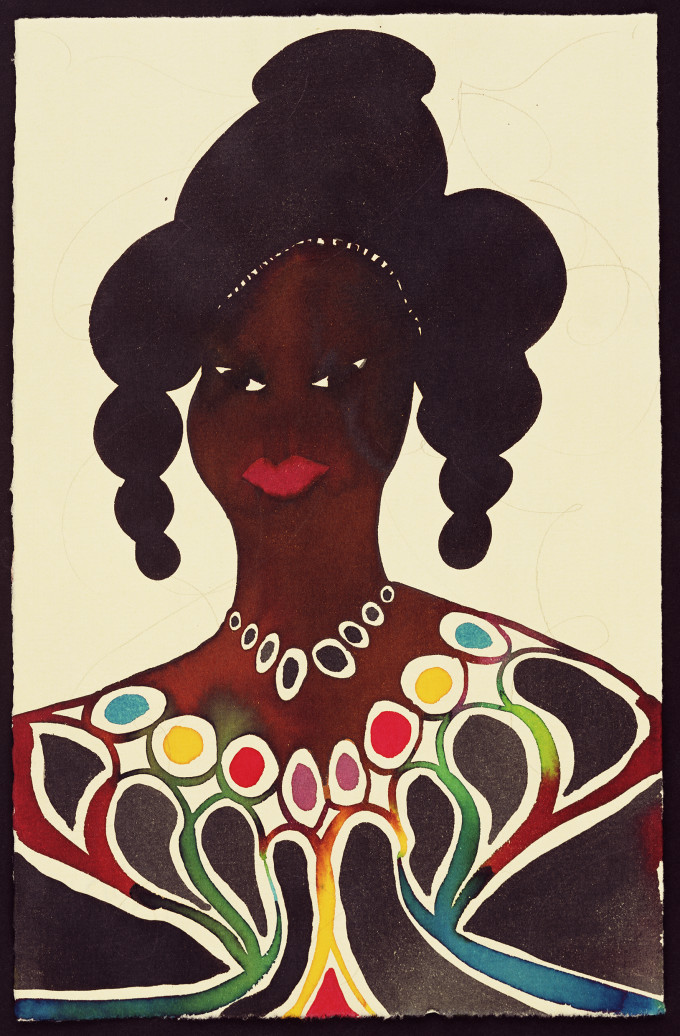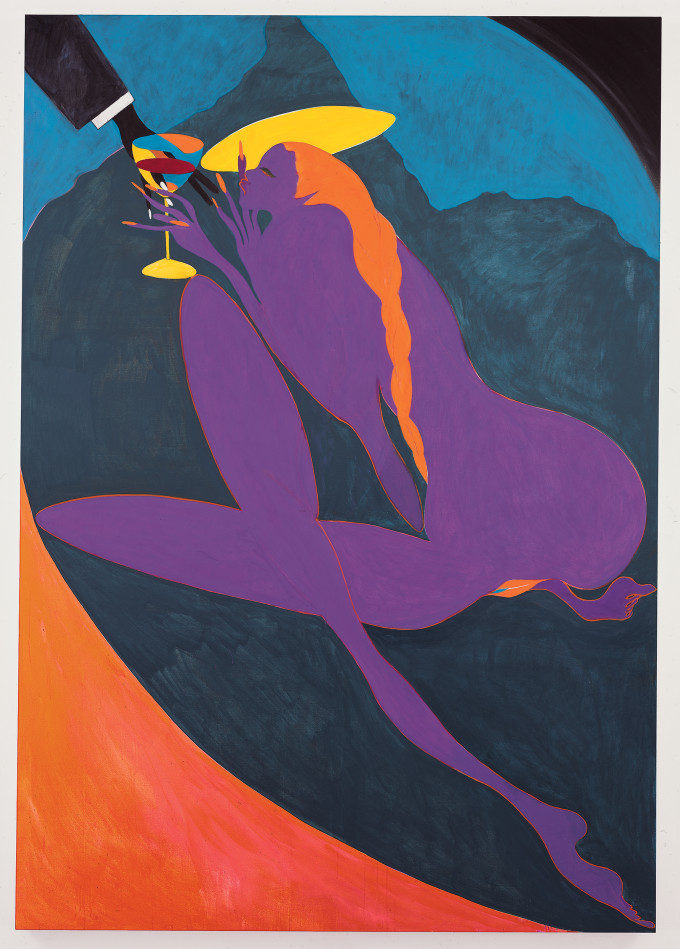 "Chris Ofili: Night and Day" is open at the New Museum in New York from Oct. 29 to Jan. 25, 2015.