eBay has announced a special series of live auctions that can serve as a useful alternative for those who aren't familiar or comfortable with the traditional ways of buying fine art. By partnering with traditional auction houses and galleries and using online bidding technology from Invaluable, eBay has created a unique experience that is different from your average browsing session on the site.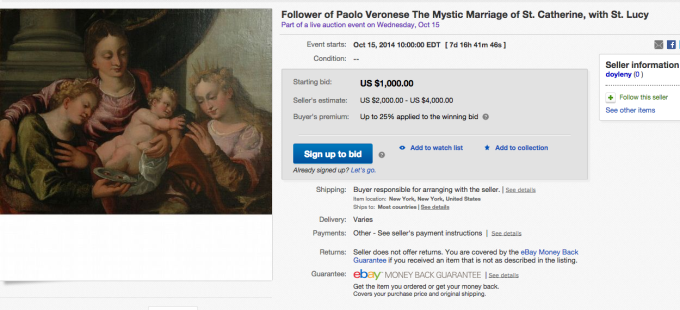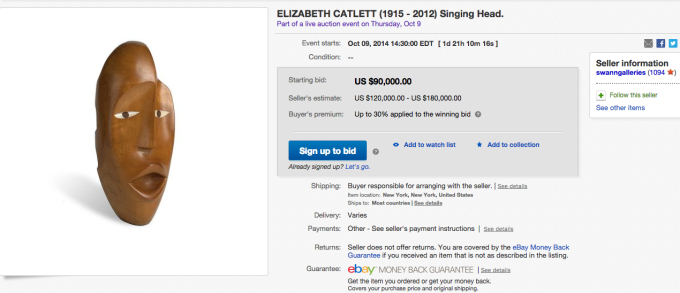 Swann Auction Galleries and Doyle New York are among the companies kicking off the auction series, with collections ranging from "African American Fine Arts" to "Important English & Continental Furniture & Decorations / Old Masters Paintings." "Through the launch of live auctions, eBay is reimagining the time-honored auction house experience," says Gene Cook, general manager of emerging verticals for eBay Marketplaces. "We know that people want new ways to peruse and purchase fine art and collectibles, and eBay's live auctions are a best-in-class, inspiring shopping experience that delivers on this at a variety of price points."
There are a lot of great pieces up for grabs on the site now, and there are more auctions scheduled in the near future (including Picassos offered by Sotheby's). Head to the live-auction page for more information and to start bidding on new pieces for your collection.
[via Artnet]