This morning, Alexander Wang spoke about his upcoming H&M collaboration at a press conference in downtown Manhattan. The press conference, moderated by Vogue's creative digital director Sally Singer, provided a closer look into the designer and retail giant's partnership, with Wang explaining why he signed up for the collaboration, what he wanted to do with the line, and even revealing some things about the Coachella debut. H&M's creative advisor, Margareta van den Bosch, also joined the conversation that had media from around the world—U.S., Australia, Italy, and more—on site. 
Wang, who admitted he doesn't play any sports himself, drew heavily from performance wear for both the men's and women's collections. "Everyone I know works out, is active, running around, and can have a [use] for the pieces," he said, adding that he loves "the idea of sports at night." and that "when you're going out, you're going dancing, you sweat as well, and you need to be active."
In that spirit, there are tons of neoprene pieces, sportswear silhouettes and athletic objects (boxing gloves, a yoga mat, aqua socks)—a version of OBJECTS from Alexander Wang's main line—and even a T-shirt with a logo that only shows up when the wearer sweats. For Wang, it was important that the designs not only looked great but were also functional. "Everything has to perform." Wang emphasized how much he's wanted to work with and do a collection based on performance athletic wear—the latter being a big inspiration for his T by Alexander Wang line. Singer joked about a "Balenciaga Sport" line, which if we're being honest, would be fire. 
Back in April, Wang announced his H&M collaboration at Coachella. The news was a surprise to many—and Wang revealed that's exactly how he and the H&M team wanted it to be, saying "it was kept very secret and high profile. We had code names for everything." He even said that the guests invited to Alexander Wang's and H&M's respective parties were unaware that when they walked into the venue, they'd be attending a joint event, let a lone witness the reveal of the collaboration. "We did them very separately," explained the designer, the only American to have worked with H&M thus far. "Everyone got separate invites and a separate address. The venue had two different entrances, one in the front and one in the back." Since then, we've seen previews and teasers, as well as a Rihanna sighting where the singer (and fan of Wang's designs) wore pieces out in public for the first time. 
H&M's designer collaborations—Roberto Cavalli, Comme des Garçons, Matthew Williamson, Jimmy Choo, Sonia Rykiel, Lanvin, Versace, Marni, Maison Martin Margiela, and Isabel Marant—have always been one-offs. But, like most who are curious, a member of the media asked Wang if he's looking to continue the collaboration with H&M. Wang, though, redirected the question to H&M's Margareta van den Bosch, who said that this, like all the other collections, would be a one-time only partnership, adding that it's part of the allure, the exclusivity, and the basis of such relationships. 
That's too bad. Guess we'll just hope for "Balenciaga Sport" then. 
The Alexander Wang x H&M collection will hit stores on Nov. 6.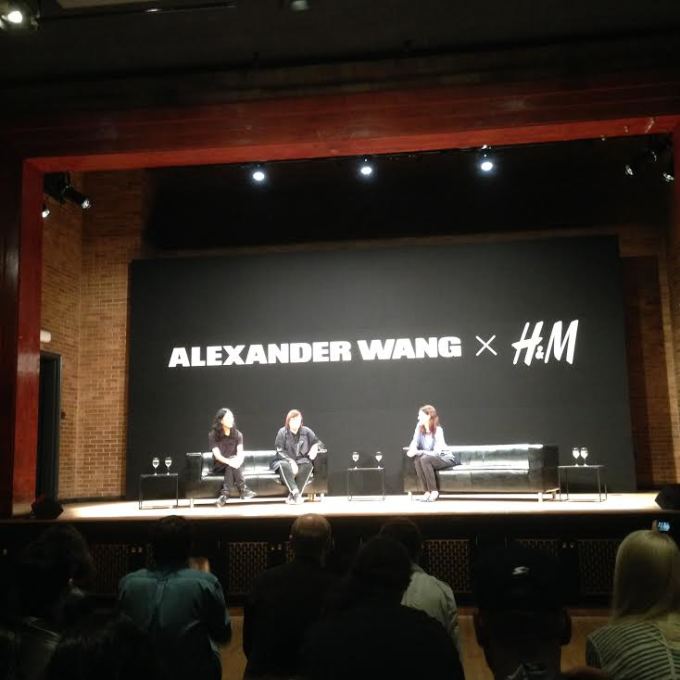 <span></span>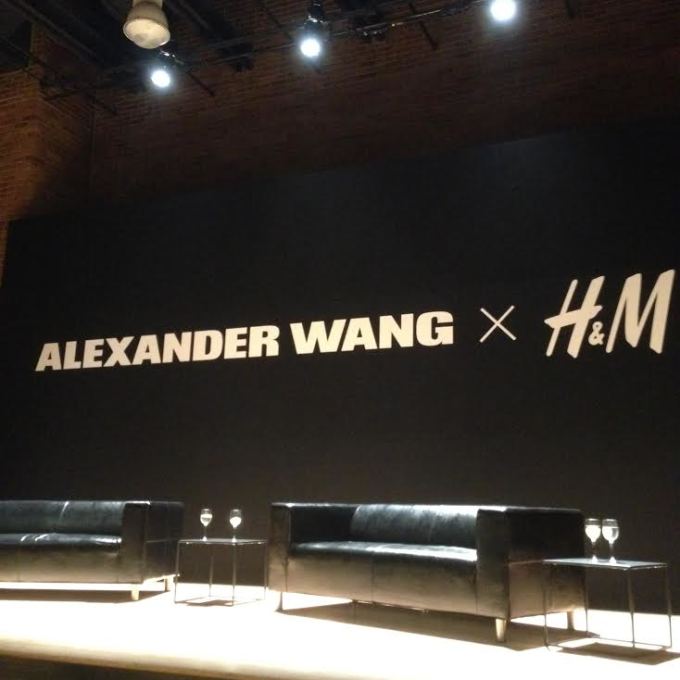 <span></span>