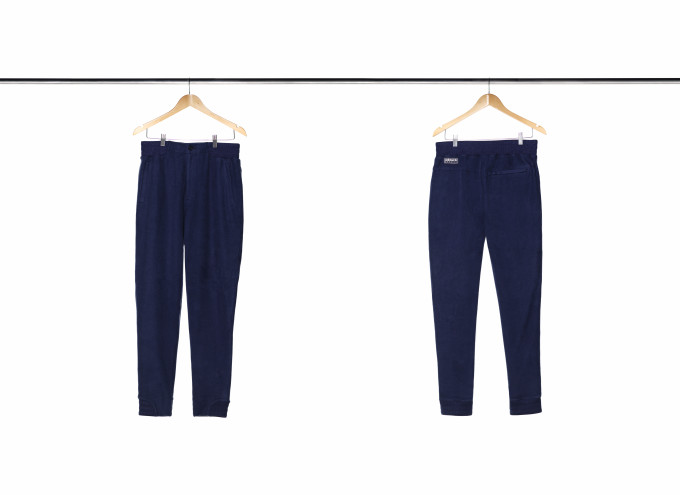 British sportswear is having a moment. Ask Drake. He's been spotted in Stone Island—helping introduce the venerable Italian brand to consumers more familiar with James Jebbia than they are with Massimo Osti—and Palace's 2012 Umbro collection, which riffs off of England's 1990 Italia World Cup kit. Palace, in its efforts to push an English road look global, just released a capsule collection with adidas predicated on '90s training gear and high street tracksuits. Skateboarding, of course, is acting as a conduit here. If Palace's look is an ode to the favored aesthetic of bicycle riding youths prepped to steal your cell phone, Supreme's alignment with Stone Island pays homage to the particular taste of the football casual.
Casuals are a complicated lot. The term has some negative (violent) connotations certainly, but there is an understanding that it also relates to a certain advanced appreciation for clothing (clobber), particularly if it is luxury European sportswear. The history of the trend begins, if we're being loose with history, in the early '70s when the advent of the European Cup encouraged English club supporters to gallivant around the continent cheering in the stadiums and realizing that there was some pretty amazing shit in the shops. 
Many of these lads came from the north west of England. There's a simple reason: Liverpool and Manchester United. And, from their travels brands like adidas enjoyed a certain unmatched fanaticism. The three stripes established itself with Perry Boys (like casuals, but with a less violent connotation), and settled neatly into the cultural fray as Acid House took over Manchester's famed Hacienda. In short, adidas came to rule the region, and by virtue set aesthetic tone for the footwear and sportswear favored by its most stylish youth.
Collector Gary Aspden, himself from the north west of England, is the curator SPEZIAL, a showcase of adidas footwear that serves as celebratory history, from a fan's perspective. First launched in London in 2013, the exhibition has been retooled for a bigger platform, Manchester Design Week, and opens in its second iteration on October 24.
"As the pioneers of creating footwear designed to enhance performance, adidas have shown that form really does follow function, transcending fashion to engineer success," noted Malcolm Garrett RDI, co-curator of DM14. "Design Manchester 14 celebrates that meeting point where science and imagination find common purpose—where adidas have often stylishly set the standard."  
Aspden's ambitions have also spread beyond the ephemeral walls of the showcase and its eponymous book, advancing to the launch of a full capsule collection that represents the essence of adidas to its most passionate fans.
"The adidas Originals x SPEZIAL collection is about identifying and utilizing those elements (beyond the three stripes) of the adidas design personality that are unique to this brand," said Aspden. "We have re-worked those elements to create twenty first century products that have echoes of the brand's rich history. It taps into the spirit of the brand's core identity and presents it in a new context." 
The collection leads with footwear—four classic silhouettes that retain adidas DNA while re-working iconic upper patterns. The SPEZIAL range, most important, also offers renewed vision of adidas' sportswear history. Twelve pieces of legendary leisurewear, so essential to the look crafted by Perry Boys and casuals, is reborn with contemporary cuts and fabrics. Included is fresh take on the Beckenbauer Tracksuit and 11 other pieces.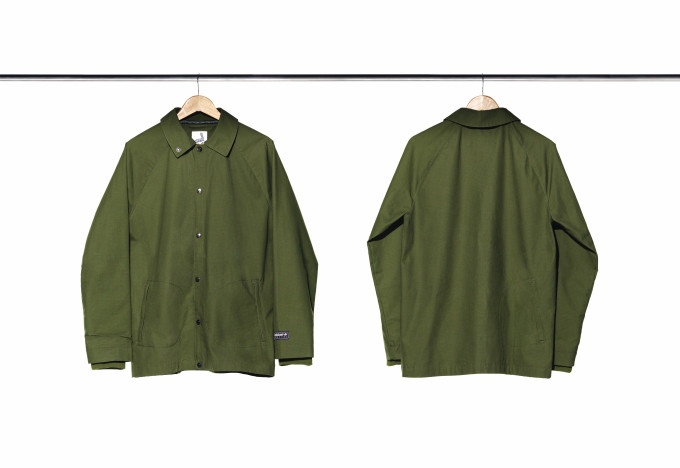 Considered within current trend, SPEZIAL roots a resurgence of British street style in its core history. It champions the culture that took leisurewear out of Olympic villages and off the football pitch, transforming it into a sophisticated fashion statement. The range is a history lesson in fabric, one step further in solidifying the lasting legacy of guys who discovered cloths through sport and stamped a unique personality on subcultural dress that continues to inspire to this day. 
The collection releases at select retailers on October 25, 2014.