Italian artist Laurina Paperina (which translates to "Little Laura Little Duck") recently opened a solo show of drawings and animations at Fouladi Projects titled "Proud to be a hero." Paperina draws and creates animations of celebrities from the music and art worlds, including Pharrell Williams, Miley Cyrus, Mike Kelley, Takashi Murakami, and Damien Hirst, parodying an iconic image that each is known for. The series is funny, but can also get a little dark; Murakami is killed by his own flower art, Miley Cyrus is smashed by her wrecking ball, and Pharrell's song "Happy" loses its power over him.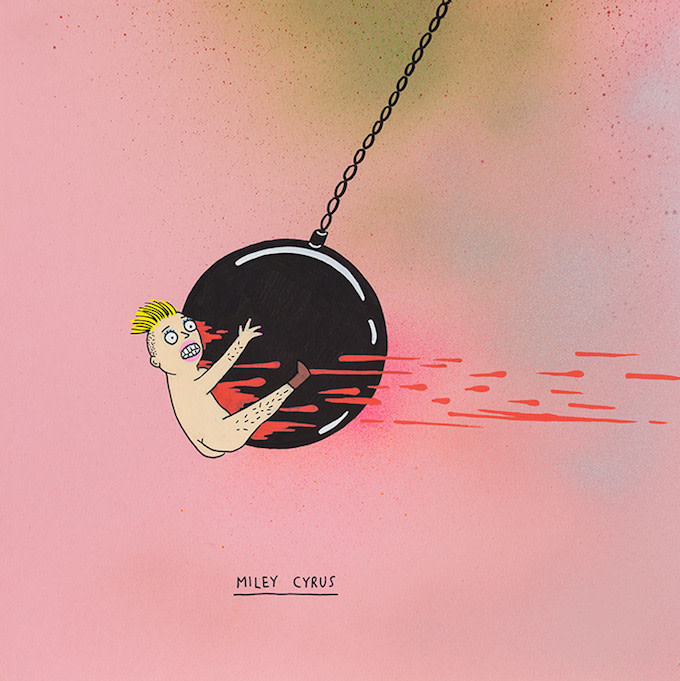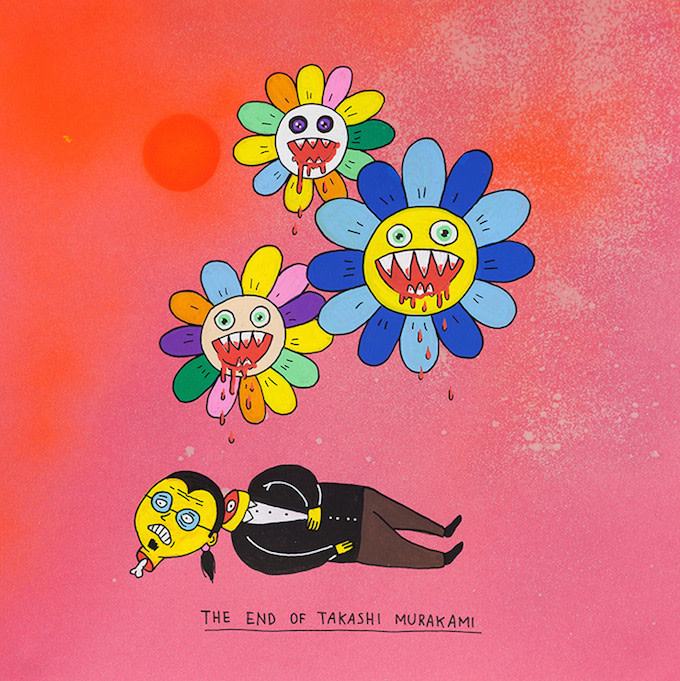 "The world is bad enough to make sad art," the artist told Opening Ceremony. In one piece she gives Ai Weiwei the finger (a reference to his "Study in Perspective" series), and in another she wraps Mike Kelley in a live version of his Eviscerated Corpse snake. "I want to have fun and make people smile—even entertain them." Paperina's show also features pop culture to superheroes, cartoon and film characters, and bands. 
"Proud to be a hero" runs through Oct. 18. For more info, check out the Fouladi Projects show page.
[via Opening Ceremony]