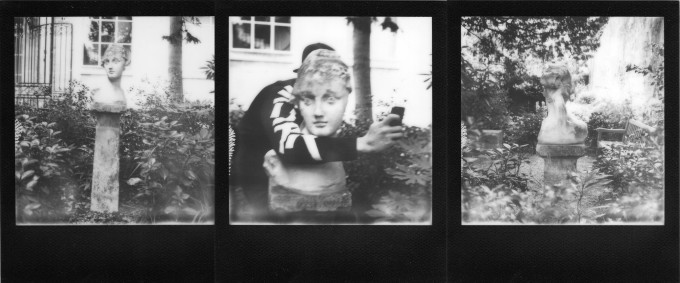 Elusiveness is a common trait amongst emerging creatives in the 21st century. Most of the time, this phantom nature of individuals—particularly in the digital realm—is an intentional affectation, as if the rarity of self increases the cool factor. Serious Wapanese is a difficult dude to track down for a different reason—he's too busy making substantial moves in numerous fields.
The man behind the Serious Wapanese name has mainly stayed behind-the-scenes of the current phenomenon that has blended music, high-fashion, art, streetwear, and disparate people and sub-cultures from around the world. All it takes is a little digging to realize that Serious has been right there from the jump. Now, after observing and learning for many years, the man from Paris is ready to share his tangible creations with the world, and we're clearly ready. He's already launched the debut Season 0 collection to hungry fans that eagerly snatched up the tees and bucket hats. With a more extensive Season 1 on the way, we spoke with Serious Wapanese on how he arrived at this point, and what his plans on leaving a permanent legacy.
Interview by James Harris.
What's your name, and where are you from?
My name is Serious and I'm from Paris.
When did you first realize you were interested in visuals and fashion, and what were some of the first things you did to cater to this passion?
At a very young age, I spent my days watching anime on TV and playing video games. There was something about these visuals that were so attractive. Dragon Ball Z and Final Fantasy, Evangelion, and Gran Turismo… I loved design, cars, aircrafts, and manga. I was living in a digital world.
Fashion came later when I was a teen. I used to never give a fuck about what I was wearing until I learned about BAPE in like 2004 and it changed everything. It was the perfect mix of everything I loved. Then I learned about Mastermind Japan, Undercover, Neighborhood, Roen, Fragment… I then became more and more curious about fashion and streetwear, like the Marc Jacobs era at Louis Vuitton, Big O at Phenomenon, and more. 
I needed a way to keep track of all these inspirations and references. I just needed something so I could look back at it and also I wanted to share with the world who I was and what was inside my brain. That's when I created my Tumblr in 2009, called "Zock On," if any OGs remember.
I was spending days and nights on Photoshop mixing images and creating shit, sharing Japanese pop videos, TISA x MCM collabs, and Ambush jewelry. It was a bunch of different shit on there and I think that's why people started fucking with me because I was showing something that only a few people knew about and mixing many references.
"It was a lot of kids who did a lot for the culture back then without even knowing how much they'd contribute.
"
When did you first realize that people were really fucking with you? Were there any other individuals who were operating similarly online who you connected with back then?
It was a bunch of kids on Tumblr back then before it blew up. We all grew up on opposite sides of the world but we all connected somehow. I think I started something new and fresh with ZockOn and after a while I saw kids I started connecting with; some disappeared and some kept working hard. I'm thinking of homies like Tony Suprano, Kyle Paik, Aleali May, Anwar in Los Angeles. The A$AP boys in New York. Mike and Mike from Illroots in Chicago. Asaad was already killing it musically in Philly. Later the Favela Boys in London with my man Yesawi.
When I traveled, I met so many kids who were fuckin' with Serious Wapanese; it's amazing. It was a lot of kids who did a lot for the culture back then without even knowing how much they'd contribute.
Back when RSVP Gallery opened in Chicago, in like 2010, I think, Virgil [Abloh] hit me up and I started blogging for the store. That place was something I dreamed of, and Virgil and Don C materialized it. I fucked with the concept as soon as it opened and wanted to be part of it. I later flew to Chicago to work there. "Neon and Nonsense, Anything Goes." That was our motto. We had mad fun there. It was, like, five kids running the store and creating everyday. Each day we were just thinking of new fun shit to do, producing photoshoots, throwing parties, like "Superfun Party" at Jbar Chicago. We killed it.
That's when the blog got very big with Tumblr and started blowing up, but I never was Serious about it. I never cared about followers and all that shit, I just wanted to reach my dreams and create. 
When did you switch from ZockOn to Serious Wapanese? And can you explain what the name and philosophy mean?
Serious Wapanese comes from the title of an album of the Teriyaki Boyz called "Serious Japanese" and I switched it with some self-mockery. I've always been a fan of Japanese pop and hip-hop, and I learned Japanese in school but I've never been there.
Wapanese means "Wannabe Japanese." It's usually used as an insult but I never gave a fuck about opinions, and that's something I wanted to share with everybody. Always do you no matter what, never be afraid of what you are or like, never hide in the crowd just to fit in. 
Not so Serious but with Japanese tendencies—that's what I am.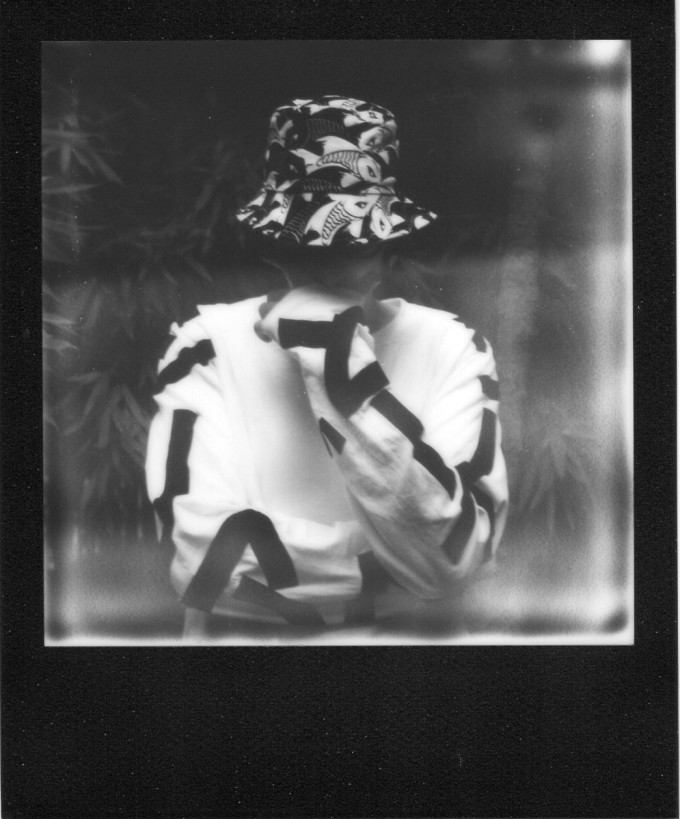 So things started popping off and coming together in 2010. Why did it take four years before you released your first clothing collection? What else were you focused on or creating during this period?
It was my wish to stay behind the scenes, but I kept myself busy all these years. I never wanted to be famous or for people to recognize me. I've always been fascinated by people working behind the curtains and making the magic happen. I always wanted to promote ideas and people I love.   
We started throwing parties called F.A.L.D. at the legendary Social Club in Paris, and then all over Paris, putting kids onto trap music and EDM. We weren't used to the trap sound in Parisian clubs, and the parties were wild. My favorite memory was having Flosstradamus for a set. We vibed all together that night and we had all types of kids going coming together. 
All along I often teased the crowd with my creative projects. I released a pair of shoes in collaboration with Nike and Nylon magazine in 2013. Wavy blue Dunks.  I also let one or two shirt designs leak but didn't feel like it was the right time yet.
This April I decided to let the world know about Season 0 after staying lowkey. It feels comfortable now, and I'm finally showing what Serious Wapanese is about.
"My biggest trouble is not leaking my own shit. Sharing is something very important to me. I wouldn't work if I couldn't share what I do with everyone."
Explain Season 0 to anyone out there who has seen the images and read the accompanying text, but what can you add to it? And what can you tell us about Season 1?
Season 0 is a way to introduce my vision, a preview of what's to come for the next seasons. My point with Season 0 is to take the best of everything and mix it all in one product—something I was doing with my digital journal. This season is a shoutout to Billionaire Boys Club's first collection when they used to print BAPE tees with BBC logos. 
I worked on a T-shirt shape inspired by baseball shirts but switched it because I've seen too many kids wearing long T-shirts that were too tacky and I never could find one that I liked. So I made my own version with an oversized fitting because I always wear my shit large. I also shaped the T-shirts to have large Japanese-like sleeves. This product is hand-made and hand-printed here in Paris, France, which is a fact that's very important for me. I want to promote our French savoir faire.
I didn't want to use only ink for printing, so I used a different printing technique that uses velvet and glow in the dark material. I had fun playing with the superposition of types and materials to create a camouflage effect that makes words only show up in certain conditions.
I created the bucket hats after looking through archives of Japanese hats and buckets to recreate one that was true to the Japanese heritage. The sewing is also different when you look up close.
These products represent my way of seeing things: efficient and subtle with hidden messages. It's American heritage produced with French savoir faire using Japanese inspiration. 
I'm currently working on Season 1, and I'm exploring deeper using different materials, shapes, and sewing methods. I can't talk about it too much because my processes are secret but I'm taking it a step further. I already have crazy pieces that I can't wait to show. 
My biggest trouble is not leaking my own shit. Sharing is something very important to me. I wouldn't work if I couldn't share what I do with everyone.
"I want to remain indefinable and never be associated with a certain category of crowd or movement."
What was your creative process like with Season 0 and Season 1, and how is it similar to or different from the creative processes you utilize with other types of projects or mediums?
I'm usually all over the place. I like to look at inspiration everywhere. I listen a lot, observe, and I do research when something seems cool to me. I don't write notes, I don't think, I just do anything that seems fun at the moment. 
I get bored pretty easily so I'm trying to move fast from one idea to another. 
I'm having a lot of fun with Season 0 because I can materialize my ideas in just a second. Spending time at the atelier, I got familiar with the actual production process and that's something I love. The behind the scenes are as beautiful as the final product for me right now. 
That's also one of the reasons why I'm producing everything here in Paris because I come up with an idea and make it happen the next instant with the production team. We really have a unique connection.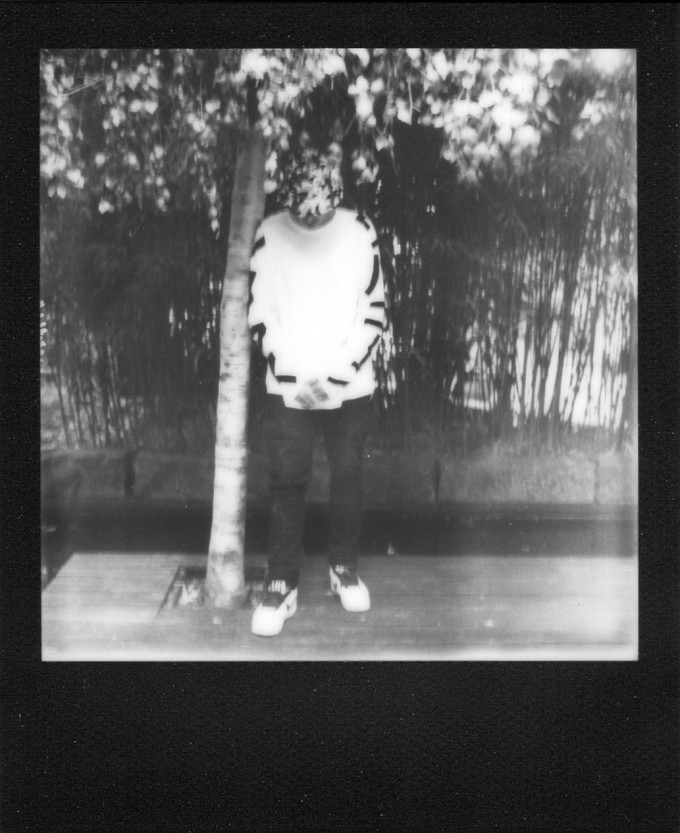 What do you hope to contribute to the culture? Both with your clothing collections and generally?
I'm offering a vision both for kids and for guys like this old architect who came through to buy almost all our tees each week from the collection at the showroom here in Paris. 
I want to remain indefinable and never be associated with a certain category of crowd or movement. I have open arms for anyone relating to what I'm creating and I will always be pushing myself more. 
I've been contributing secretly to the success of a lot of people previously and met many awesome people who fed my brain and inspired me and that's what I want to do now. 
With Season 0 I'm giving back to the culture after it taught me so much. Creating and sharing is a way to connect with people. In the streets or through social media, I'm trying to create something real for real people. 
"Everybody wants to be cool but no one wants to go to school, and while the cool kids seem to win, I can assure you it doesn't work like that."
I was wondering if you can speak on this current movement we see of convergence between different sectors of culture. Music, fashion, art, A-list celebrities, obscure digital movements, etc. are all becoming enmeshed with one another so much more so than ever before. It seems like the Serious Wapanese vision and product excels because of this phenomenon. As these concentric circles of culture merge together and blur more lines, what do you think the next big shift will be to allow kids and creatives to express themselves and join in on the conversation?
In theory, it's great. We see big names working with unknown kids, and artists can blow up thanks to one video or song. I will never forget what the Internet brought me. Without it I wouldn't have been able to share my vision so fast with so many people. I will never stop saying how important the Internet is to me. I learned more on the Internet than in books to be honest, I'm part of that generation.
But what happened in these years of the Internet developing and transforming is something vicious. It's one big mess. Kids nowadays can basically do anything they want without any help, because with a MacBook everything is possible. So kids now decide they can be Kanye, Riccardo Tisci, or any of your favorite photographers, but they don't want to work.
I feel like most kids lack knowledge because of that click-like-repost gratification system that Instagram started. Everybody wants to be cool but no one wants to go to school, and while the cool kids seem to win, I can assure you it doesn't work like that. 
I don't go out much. I spend my hours watching movies, or playing video games. I connect with people who I think can teach me things. It's like searching for food everywhere even where you would least expect it. I feed my brain regardless of what's cool.
Few kids know how to take advantage of all that technology and remain interested and real, but it's with these kids that I want to build.
I often ask myself what is going to happen with the Internet and social networks and what's next. I feel like we need time to digest it. Socials networks are still very new and always improving always. Two year-old kids play on iPads now. Google Glass, 3D printing, all that shit is still new and once we will digest all of it, the kids who are working will be the kids winning. 
It may seem like things have changed, but we just express ourselves through different channels. Art still wins, work still pays, being genuine and honest still matters.
On that note shoutout to Uzi, Travis Scott, the A$AP crew, Asaad, Illroots and all the kids on that work. 
"
The biggest risk I took was to help and give every piece of myself to people I loved and believed in, and they betrayed me."
What other brands are you really fucking with right now?
I just took a look at that new Supreme drop and they're always killing it. Hiroshi is doing an amazing job with The Pool Aoyama. Fear Of God is my shit too right now. There are a few local brands I'm watching in Taiwan; the wave is real there. Lemme grab some Forty Percent Against Rights T-shirts, too. 
Why do you remain anonymous?
I'm a very lowkey person in life. I choose to promote my ideas and let work speak for itself. The Internet is fun but also dangerous, and I only share what needs to be shared. I'm not trying to be famous, I don't need that. I need people to fuck with me because of what I create, not because of my looks or anything superficial. 
I've seen the damages the Internet can cause to people who are not grown enough or people who are at a bad place in their lives and I want to stay away from all this. 
I will share what's needed and keep the rest for myself. We all need to have something private that only we and our entourage can share, it's important I think.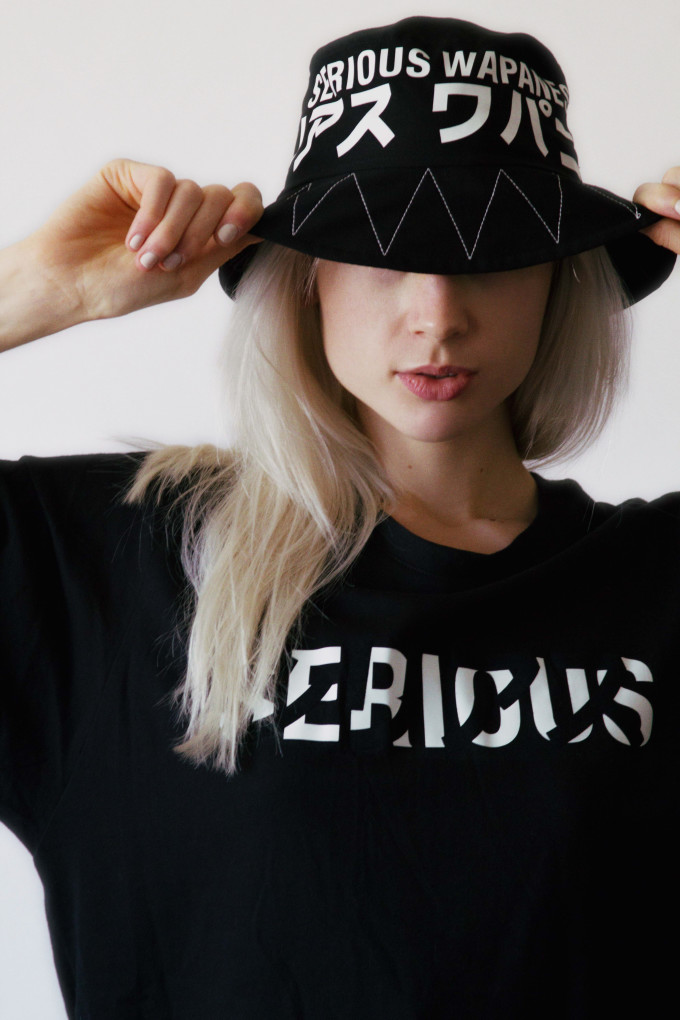 Say it's like 50 years from now and you're chilling with your grandson who's just starting to find his way in the world, and he asks you what the best memory or biggest highlight has been in your trajectory. Up until this point right now, what would you tell him?
My best memory, for now, is what's happening right now with Season 0. Materializing ideas. My team is strong. I'm peaceful.  
But I'm the type to always look forward for the next move and I try not to look back at achievements. My next memory will always be the best one. 
I'd tell him to always look for what's best for him and to always be honest with himself. Make every moment his best moment. 
What matters the most for me is to be able to look in a mirror everyday while getting to my dreams. Stay true to yourself, just be yourself, stay in your lane. It takes time to find your way and that's what I will teach my kids, to find it and chase it, remaining honest through it all. 
"
That's one of the reason one I'm very careful with what I share or the way I promote things: anything you share never disappears."
What's the biggest risk you've taken that's paid off? And what's the biggest risk you've taken that blew up in your face?
Leaving my family and friends and basically everything I had to come live in Paris on my own. I'm from a smaller city in France and I chose to drop everything because I felt like I could do more somewhere else. It was a difficult choice and I had to struggle to make it on my own, pay rent, and start something new. I was a new kid in town with big dreams. Then I left France and my friends and lover at the time and everything I had again to go to the US for a while, and that's the best decision I've made yet.
The biggest risk I took was to help and give every piece of myself to people I loved and believed in, and they betrayed me. Through these hard times I learned a lot and it made me a stronger man.
It was lessons like this that made me better and wiser, now I'm in a peaceful place and positivity is the only thing I care about. I'm a believer in good and bad energy and I think that anything you put out in the world gets back to you, bad or good.
So we spoke a bit about the legacy you want to leave. Today, all these people breaking new ground are doing so in a way that utilizes and is intertwined with digital means. What's the nature of attempting to leave a permanent mark on the culture with digital tools and methods that are, by their nature, impermanent?
That's something I thought about and that's why I took a very materialistic and real approach first. I'm touching the products, producing 10 minutes from my crib. I'm actually meeting with buyers from all around the world. 
I'm selling here in Paris without any communication or marketing. All I did was deliver products for the people and they fucked with it.  It's very important to me to have that real feeling. 
But I don't agree with the impermanent nature of our current tools. We become immortal as soon as we tweet or blog something. This interview will always exist. You leave a track that can be seen forever. Books burn and items break. The Internet is that cloud above that doesn't forget anything. 
That's one of the reason one I'm very careful with what I share or the way I promote things: anything you share never disappears. 
The next step is being able to keep a real feeling and connecting with real people and also being able to touch people from the other side of the world. My goal is to have Serious Wapanese in a Japanese streetstyle website and inspire a young Japanese kid but also talk to that Italian fresh mom who's reading her favorite magazine connecting with my new collection.