When you see these photos  from young New York brand Abasi Rosborough, you probably wouldn't guess that the designers come from such venerable brands such as Engineered Garments  and Ralph Lauren, but Abdul Abasi and Greg Rosborough do, and maybe this proves the old saying about needing to know the rules before you can break them.
To show off their fall 2014 wares with an editorial called Shadow, they took to New York's famed financial district, telling us "we chose this area for its architectural power and clean lines, much in line with our design aesthetic." The clean lines and simplicity in design means the textures and material choices really pop and help the set the brand apart from other lines that may have also have a dark palette or sense of minimalism.  The crazy clash of influences - from Wall Street's architecture, to preppy backgrounds to Japanese textiles is a big part of what makes contemporary fashion exciting - and it's no surprise coming from these two inventive minds (after all, even Abdul's brother is an accomplished heavy metal guitarist.)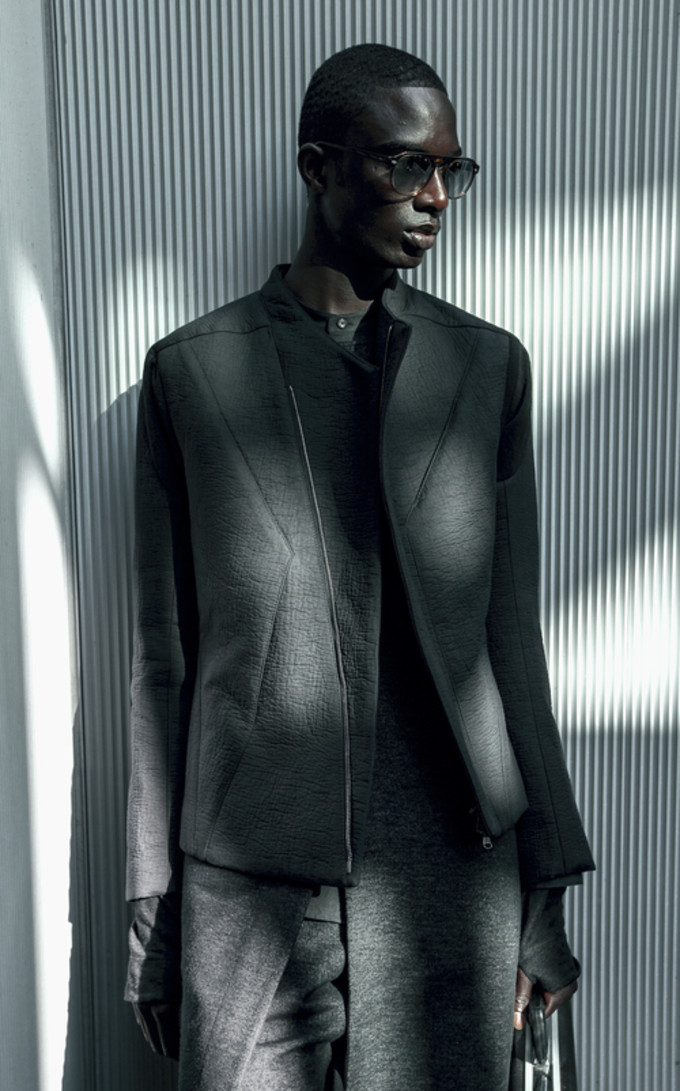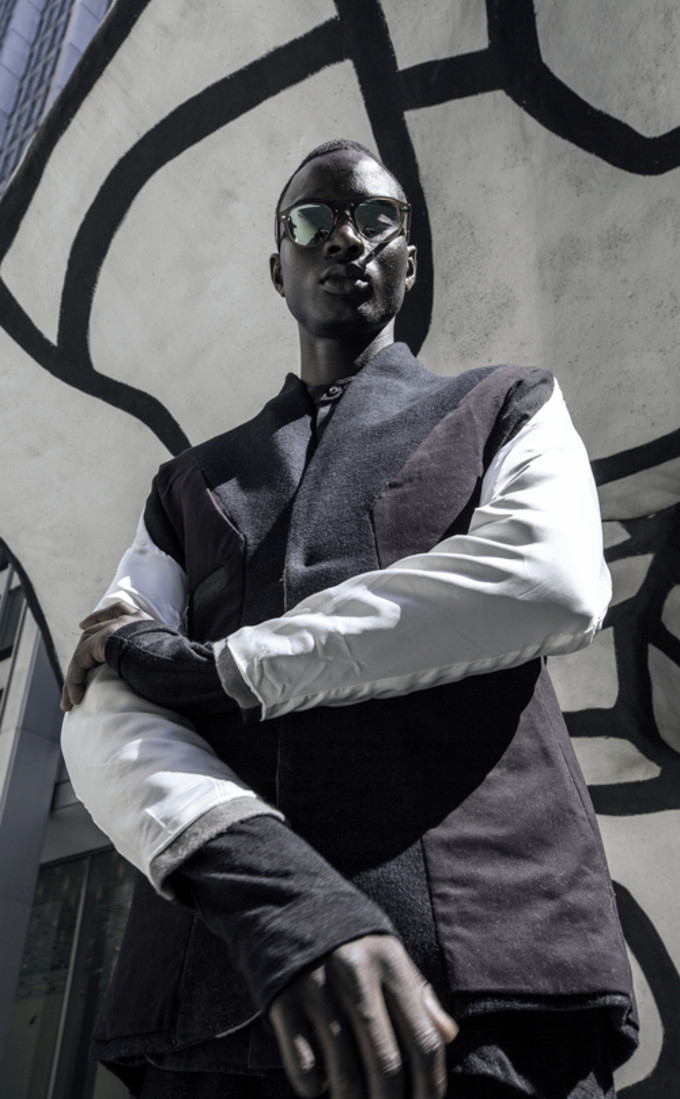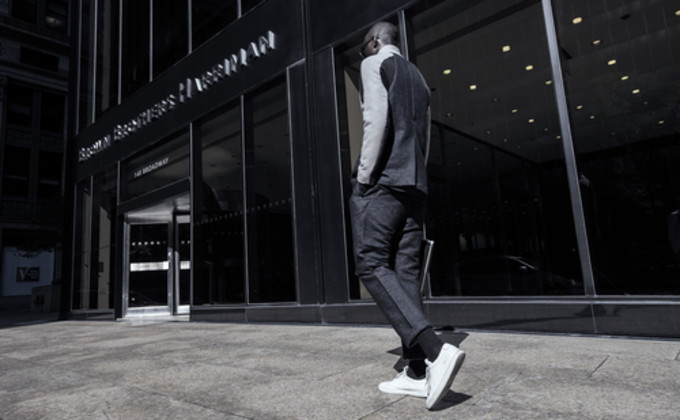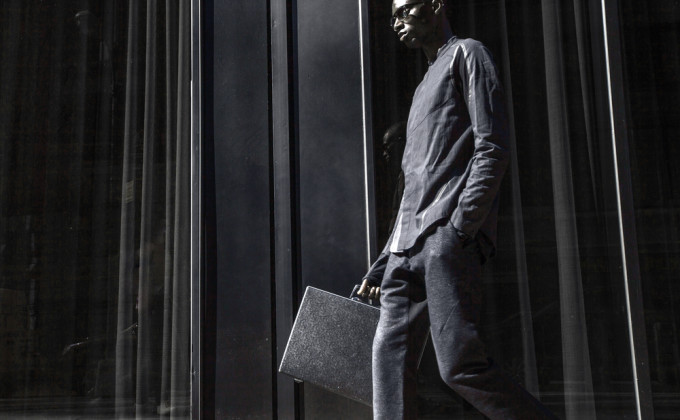 <span></span>
The full editorial is on the Abasi Rosborough site and you can buy your own architectural power outfit here.