Cape Town-based artist DALeast blessed downtown New York with a big mural this week ahead of his solo show at Jonathan LeVine Gallery titled "The Laten Photon." The Chinese artist is known for his unique pieces, which feature spiraling shapes that often form the bodies of animals. The new mural is located on a wall on St. Marks Place and features two giant birds in DALeast's signature style.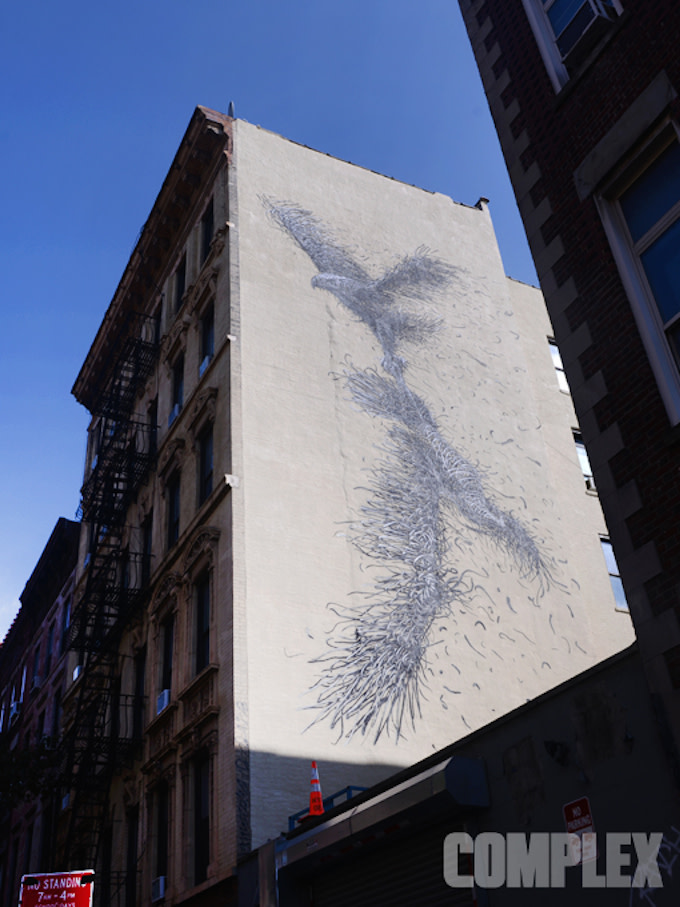 As with many of his murals, DALeast created a scene that is full of movement, both through the poses of the animals and his linework. From close up, the marks look like wild monochromatic flourishes, but the piece comes together when viewed from a distance.
The artist also painted a dope piece on a white van in the city that you should keep your eyes open for, though it would be pretty hard to miss.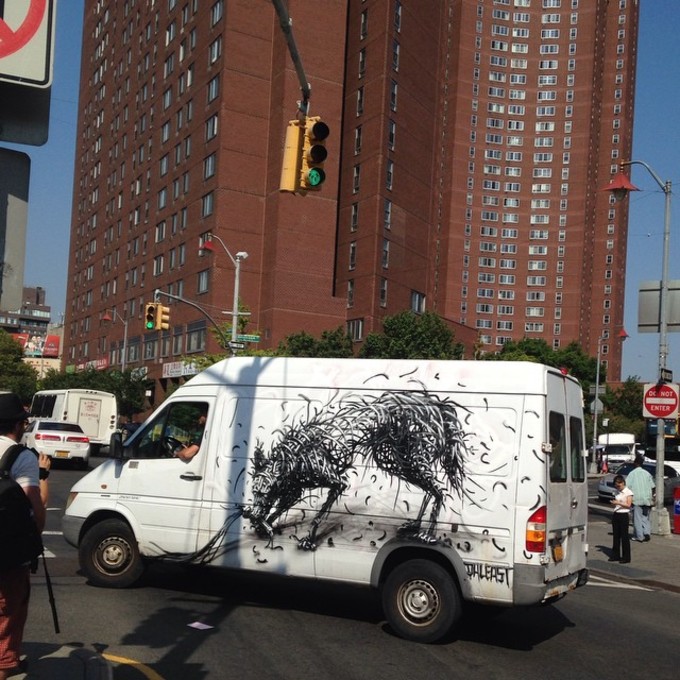 For more about the upcoming exhibition, head to the Jonathan LeVine Gallery's website.