Our love of Art History Tumblrs is well-documented, as is our appreciation for well-curated Instagram profiles. Combine the two with fashion, and you have something that speaks directly to our cold, hypebeasting hearts. 
Chris Rellas started the @Copylab IG two months ago with a photo of the iconic painting Girl With a Pearl Earring, only instead of the pearl, the image had been Photoshopped to include a Chanel logo earring.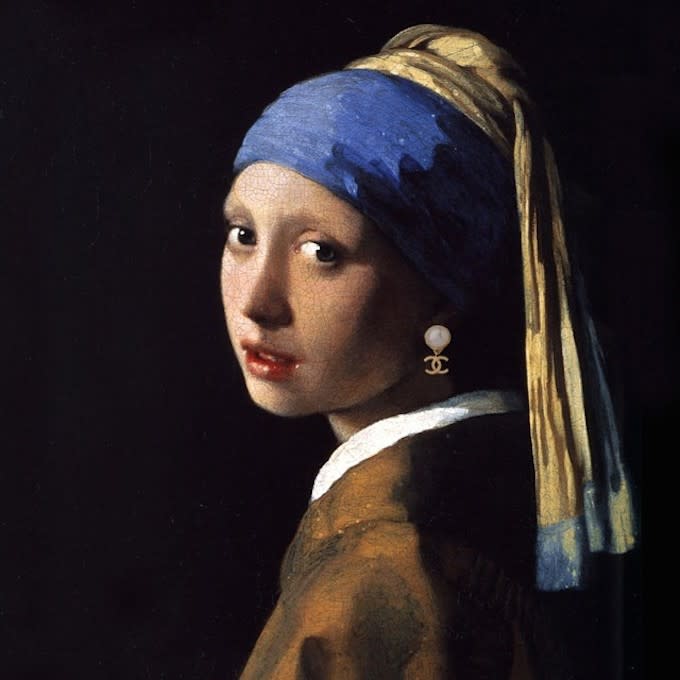 That post set the tone for what has turned into a truly epic series of paintings altered to include contemporary fashion garments and accessories from recognizable labels and designers, including Givenchy, Damien Hirst, Dior, Nasty Gal, Balmain, Prada, and Céline. If you don't find it hilarious that Jesus is holding a Hérmes wallet or that Kim Jong-il is stepping out in a 2014 Prada Face Mural Multicoloured Shearling Fur Coat, then there is something very wrong with you.
Peep the gallery of our favorite images above and head to Instagram to see the rest.
[via Copylab]