We all knew this day was coming, but that doesn't make it any less sad. 
New York's "graffiti mecca" was sentenced to demolishment last summer to make room for two new high-rise developments by owners David and Jerry Wolkoff. Despite pleas and lawsuits by the artists and the community, the developers moved forward with their plans, and all of the graffiti was whitewashed from the building back in November.
The gloomy sky above the smashed wall in Sheer's photo perfectly sums up the battle that the graffiti world has been having for over a year now, a battle that has sadly come to an end. The Wolkoffs recently unveiled renderings of what the new site will look like, including the designated graffiti walls, but the consolation prize has not been well received. Things will never be the same.
UPDATE: 12:11 p.m. - It appears that the demolition has begun but may have paused for the time being. Sources at 5 Pointz say that demolition is still pending but has indeed started.
UPDATE: 2:53 p.m. - Here are photographs of 5 Pointz in the beginning stages of demolition and preparation.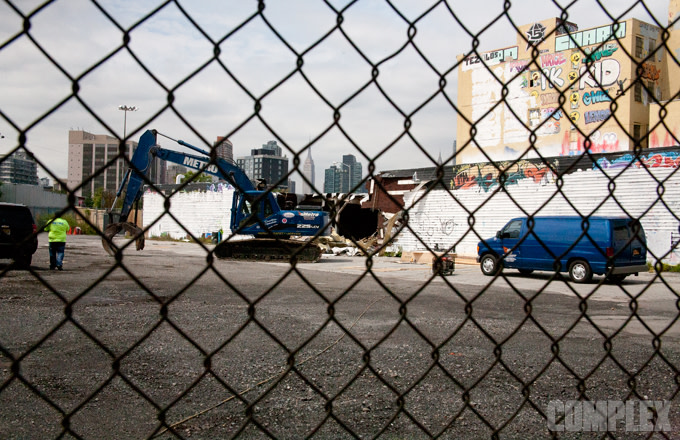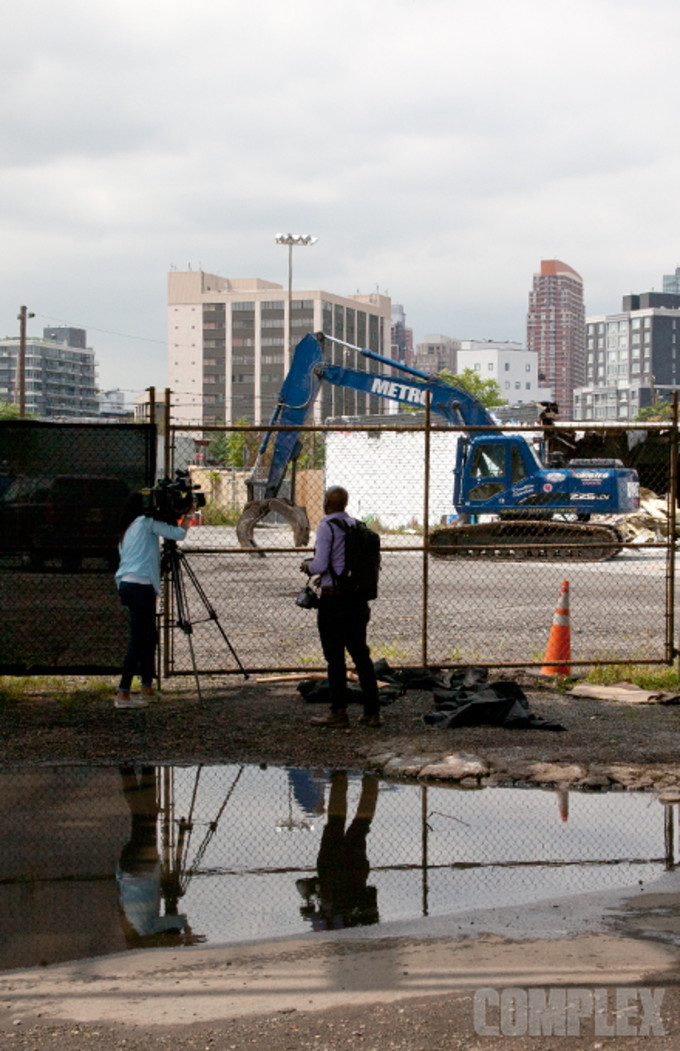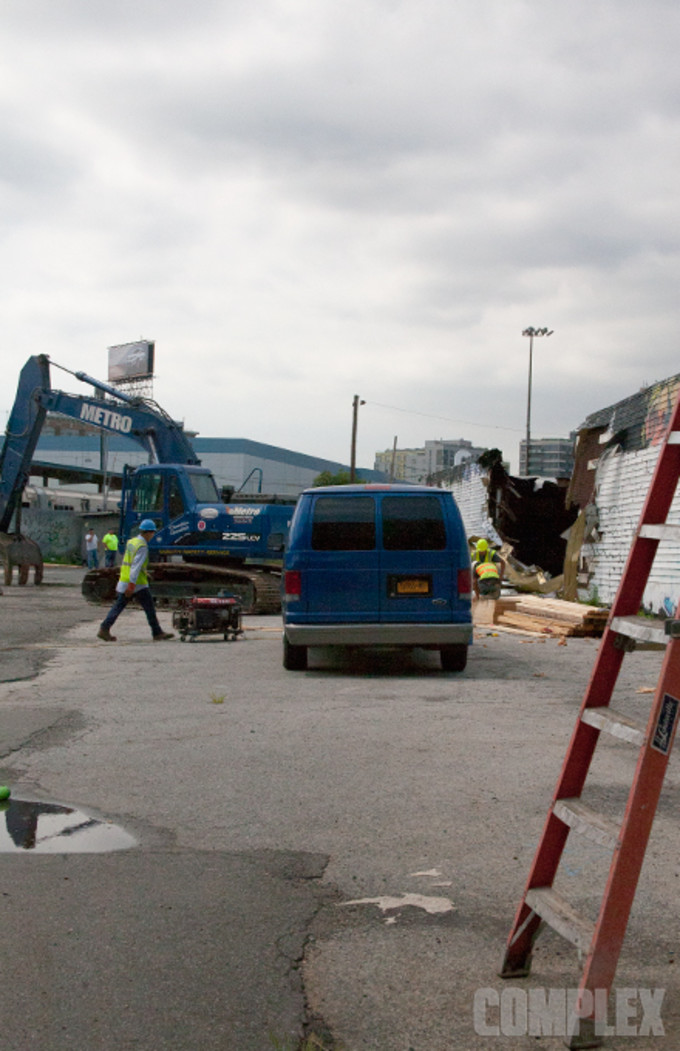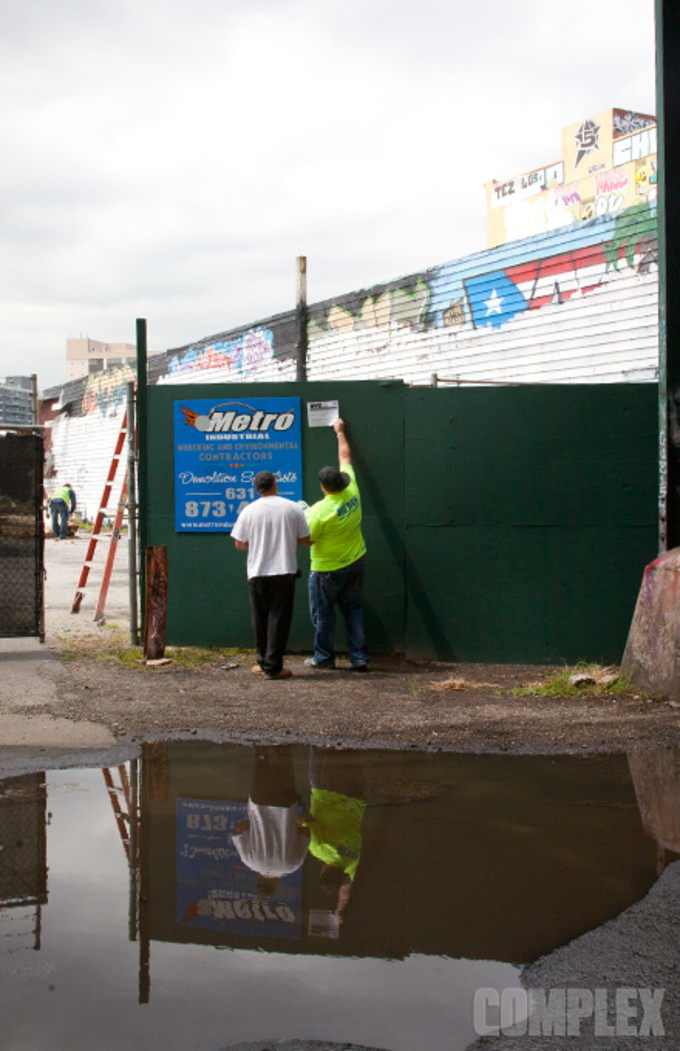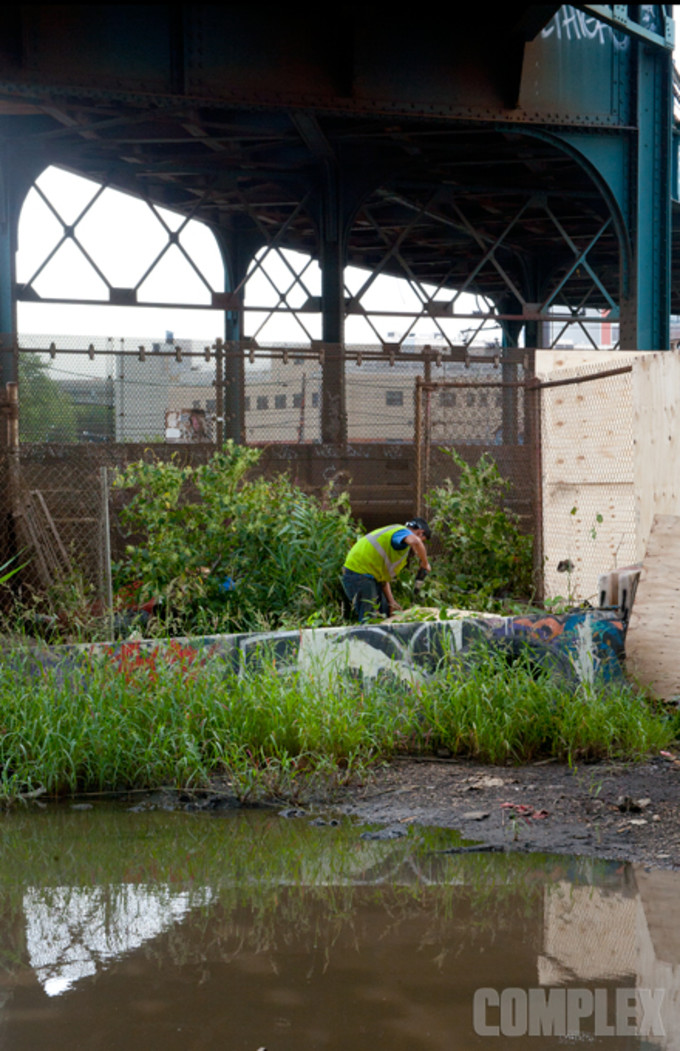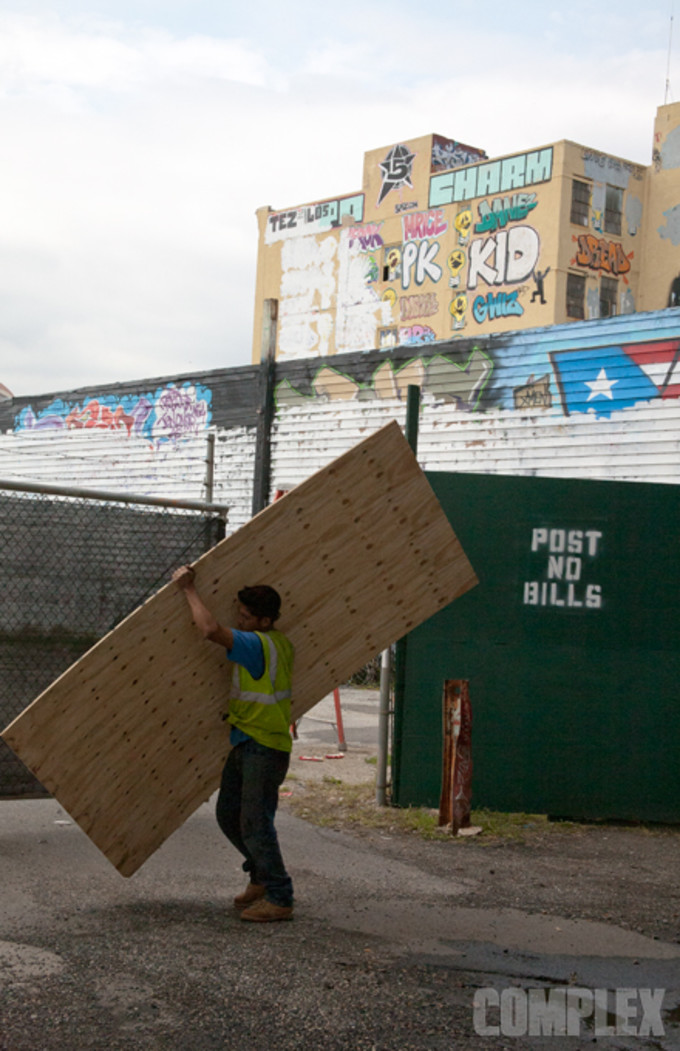 [via ANIMAL]