Last year when the world learned that the iconic New York graffiti spot known as 5Pointz was going to be demolished to make way for new high rises, people were a little more than upset, especially when the co-owner of the space, Jerry Wolkoff, whitewashed the walls without giving the artists or the community fair warning.
Wolkoff and his brother David tried to appease angry 5Pointz supporters by announcing that the new buildings would include "a 40-by-80-foot edifice above its garage meant to be spray-painted and a separate space for about 20 artists' studios," as well as designated mural walls that wrap around a 30,000-square-foot courtyard behind the complex. But no one was exactly thrilled by that as a consolation prize.
In addition to revealing renderings of what the buildings will look like, the Wolkoffs and New York-based firm HTO Architect also unveiled plans showing the graffiti walls, as promised. The New York Daily News posted the images and wrote that they represent sections of the building's exterior and the public courtyard.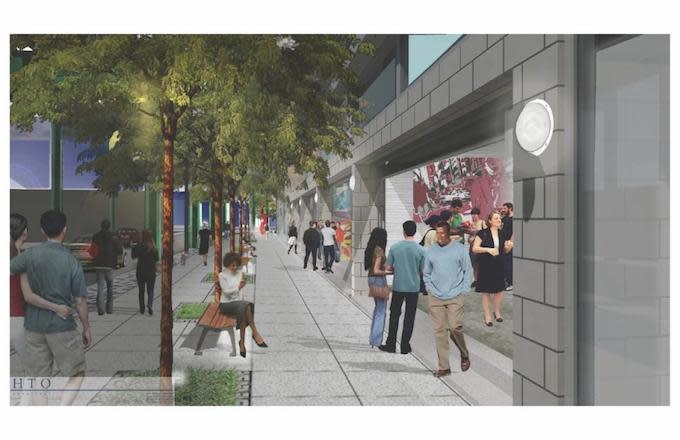 While the renderings do look kind of cool, they're still pretty sad compared to the epic sight that was 5Pointz. Check out this cool short film by Beau Fisher that shows the former building in all its glory.
[via Daily News]