We got a question for you: How do you eat dinner? Odds are your answer won't involve a traditional dining room because, to quote the immortal words of Sweet Brown, "ain't nobody got time fo dat" in 2014. It will, however, probably involve having a cell phone nearby and/or access to the Internet, as one photographer found in a very interesting photo series.
Photographer Miho Aikawa began a photo project, "Dinner in NY," four years ago in New York City to explore how eating habits have changed in the past few decades. According to Aikawa's website, a study in Public Health Nutrition found that eating has taken a backseat to other activities, and as a result we take longer at meal times due to various distractions.
Remembering her family tradition of gathering for meals despite busy schedules, Aikawa told Slate in an email, "As a teenager, I was unconcerned about the importance of that family rule. However, now I understand that the dinnertime we had together as a family had irreplaceable value to all of us, and it meant a lot."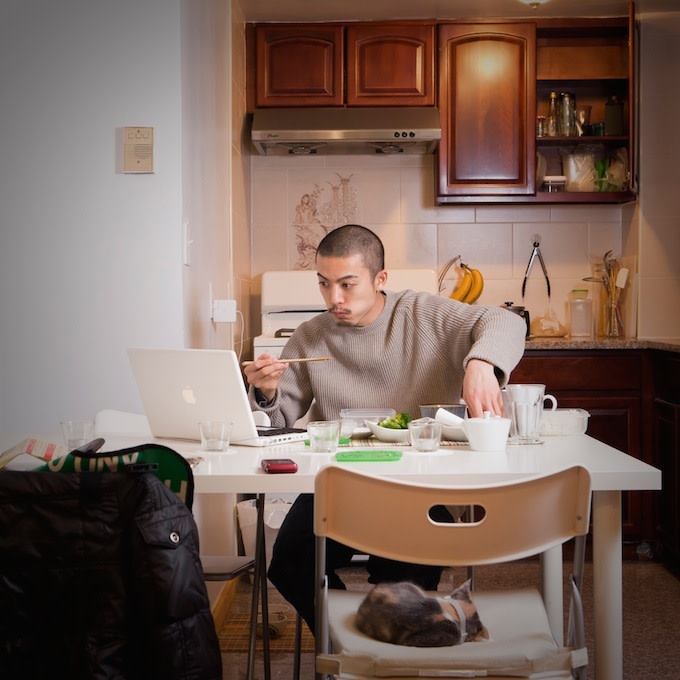 Aikawa's project involved photographing New Yorkers during "private dinner moments, which take place regularly and more often." She found that most of the people she photographed were multitasking instead of focusing on their meals. "The spread of the Internet, computers and cellphones in recent years has given people many methods of communication, and dinner has lost its original essence as an occasion to socialize with others," she told Slate.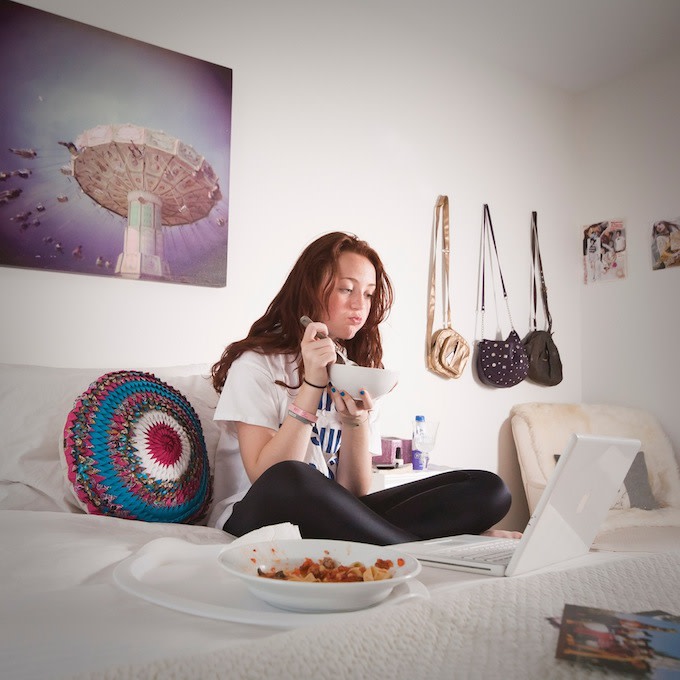 Aikawa made it clear that she does not frown upon people who use electronic devices at the table because many of them rely on computers and phones to connect with friends and family. Comparing the New York series with one she did in Tokyo, Aikawa found similar trends despite cultural differences, yet her Japanese subjects were less forthcoming in front of the camera.
Finding "pleasure at the table" is very important for Miho Aikawa, and she feels that people should pay attention to their eating habits. How do yours compare? Are you a traditional family eater, or are you like us, eating chili fries on the train at rush hour so that you feel some sort of connection with the grossed out strangers around you? Let us know, and check out Miho Aikawa's "Dinner in NY" series now through October at The Fence in Brooklyn Bridge Park.
[via Slate]