French artists Ella & Pitr (aka Papiers Peintres) often think outside the box when it comes to their street art. While most artists assume that verticality is paramount because it means that more people can see their work, Ella & Pitr have no problem getting low. Their work is often painted or pasted onto the ground, like this outdoor piece, titled When Children Sleep. The enormous work was completed in Abrantes, Portugal for the 180 Creative Camp 2014 art festival.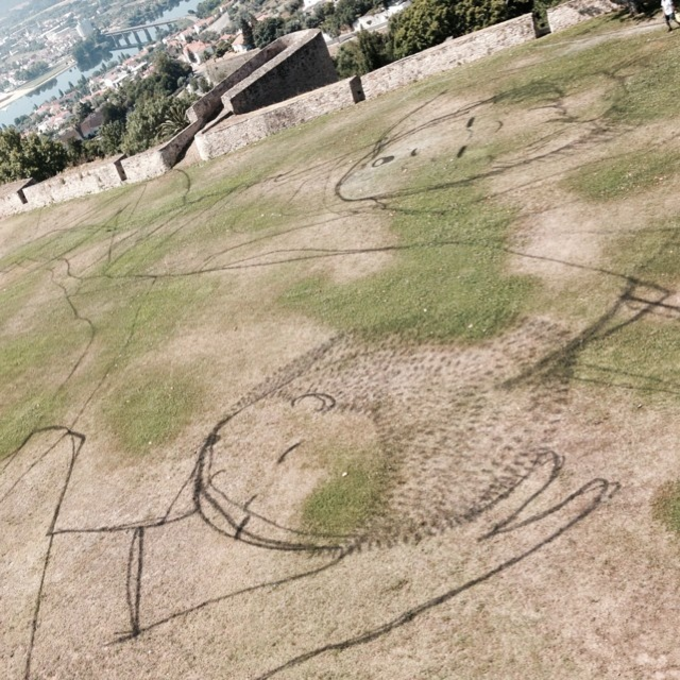 This is not the first time the duo has completed a large-scale work suited for a bird's eye view. In the past, Ella & Pitr painted a homeless man on the roof of a building in Santiago, and they completed The Sleeping Giant Of Santiago (both below) at the Cerrilos Airport in Chile. The Sleeping Giant is a massive piece, featuring a man with wings, that covers a large portion of the site.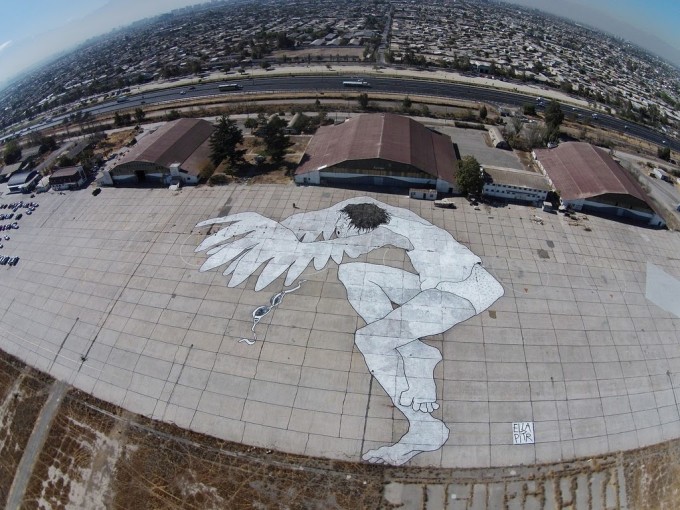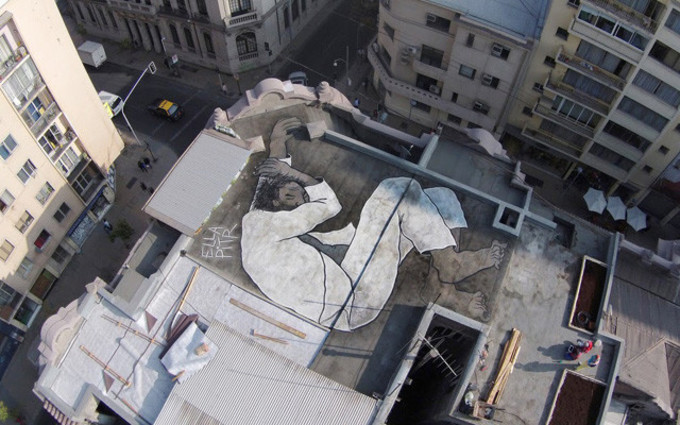 Does street art have the same power if millions can't see it? Artists like JR and all those involved with the "New York City Underbelly Project" have created amazing works that exist mainly photographs and for those who make it their business to get to them, and Ella & Pitr's work is no different. Check out the short documentary of the artists at work below, check out the Papiers Peintres website, and head to the 180 Creative Camp site for more work from the eight-day festival.
[via Street Art News]