Comparisons are the lifeblood of sports.
Without a current or former player to compare an up-and-coming prospect to, we feel lost. Comparisons provide us with structure, measurable numbers, and a future vision of what a player can be, which not only helps a fan's understanding of said prospect, but helps coaches and front office members, as well.
And while comparisons are usually based on tangible things, from stats to height and weight and style of play, they really should be so much more. Where a prospect was born, his upbringing, his personal style, his personality; these are all things we can use when sizing up a prospect to his future self, especially in the NBA, where a player's presence off the court can be almost as large as his presence on it. Kris Dunn isn't just Rajon Rondo because they both run the point, he's Rondo because they both had to fend for themselves as children. Ben Simmons isn't just LeBron James because they've been hyped since high school, but because of their choices of style.
These are seven of the top prospects in the upcoming 2016 NBA Draft, compared with the pro players most like them, both on and off the hardwood.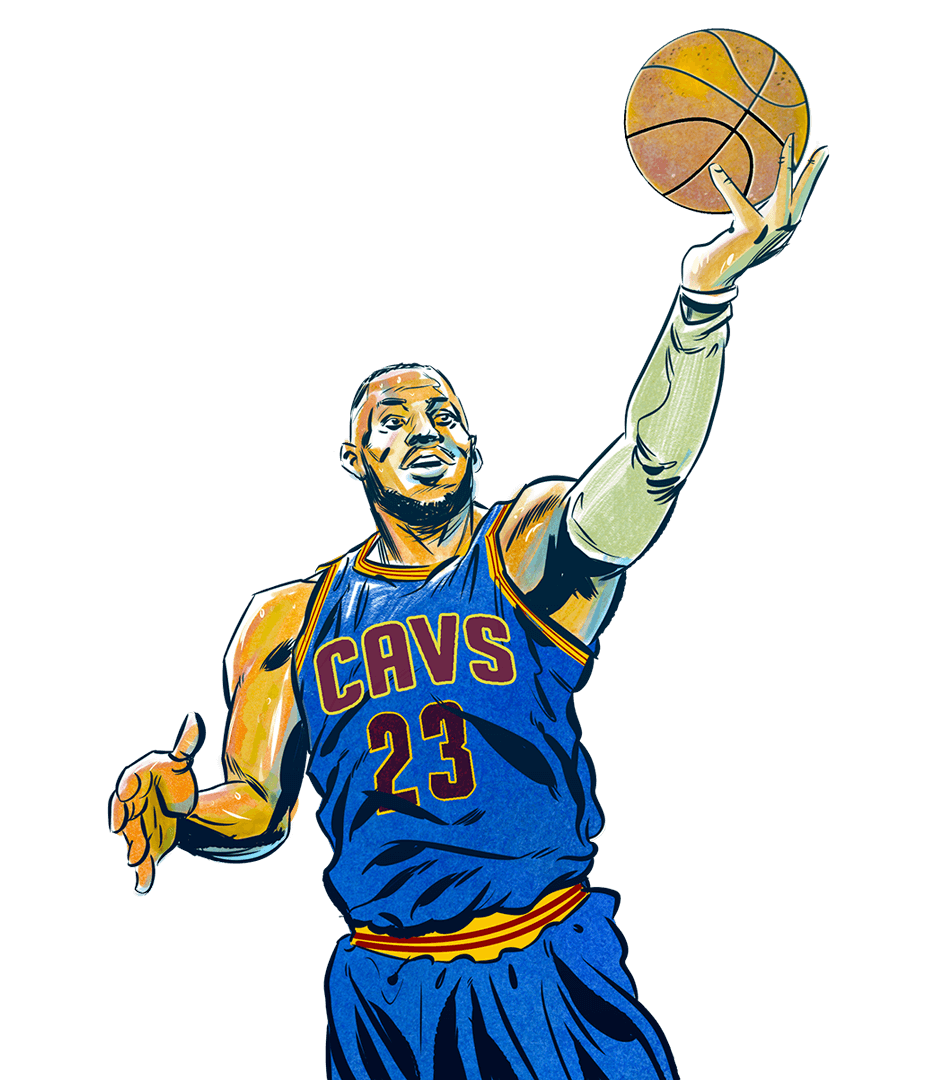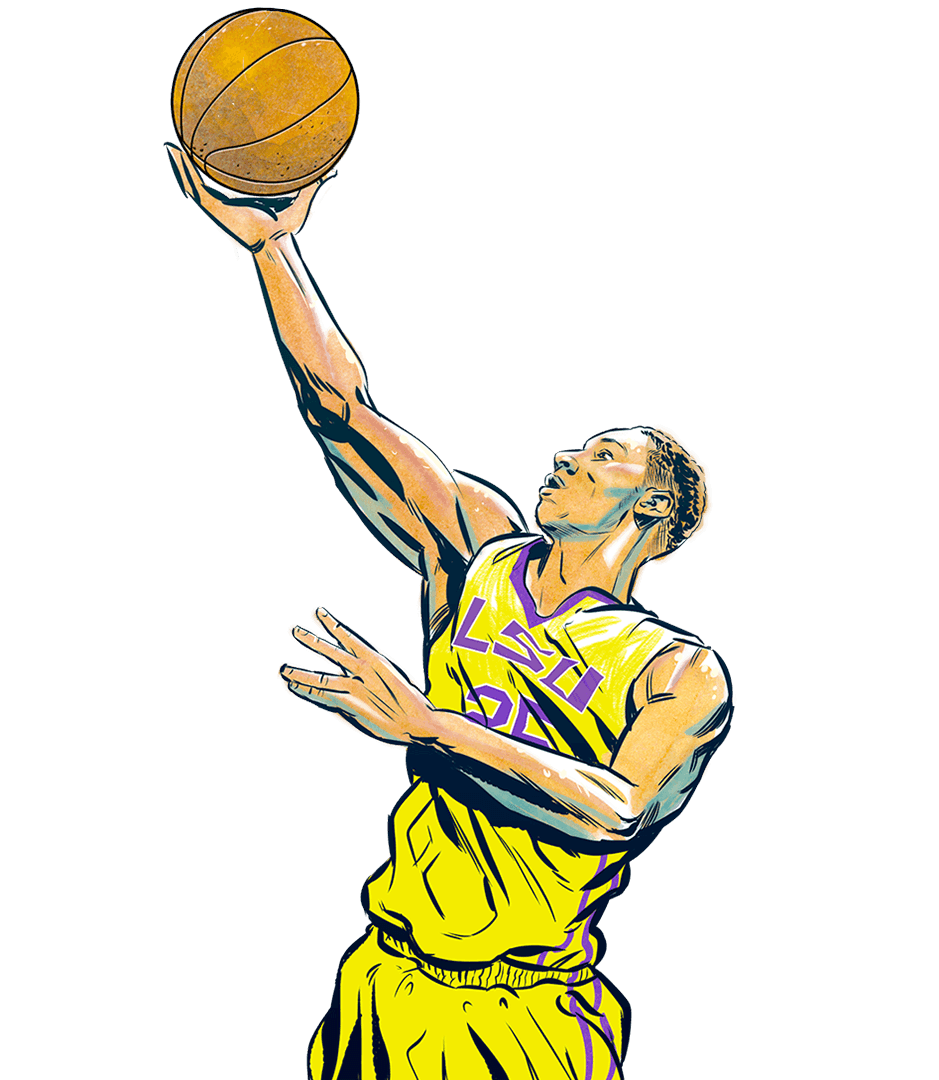 Heir to the Throne Pt. 2
Ben Simmons and LeBron James
Ben Simmons stands 6'10", weighs 250 pounds, and that's only where the similarities to LeBron James begin.
Simmons has been the consensus No. 1 pick in whatever NBA Draft he ended up in since he was a sophomore at Montverde Academy in Florida. The hype that has hounded Simmons since he arrived in the United States from Australia in 2013 is rooted in the same hype that surrounded LeBron since he was an eighth grader in Akron. Both players operate in a way that defies their body's supposed limitations. They both pass the ball with grace, dribble well enough to bring the rock up the court, and can be in a million places at once on defense, beginning a possession defending a forward before switching to end it on the opposing team's point guard. LeBron's unthinkable potential landed him on the cover of Sports Illustrated while he was still in high school. A year and change later, LeBron graced the cover of SLAM, just before his rookie season with the Cleveland Cavaliers in 2003. Thirteen years later, Simmons reenacted that very same cover for the very same magazine, with the words "Heir to the Throne" scribbled beneath his name.
During Simmons' freshman year at LSU, the only year of college hoops he'd play before declaring for the NBA, the 19-year-old consistently rocked the Nike LeBron 13s on court. Though he often wore purple and yellow player exclusives, Simmons occasionally switched it up with LeBron's "All-Star" colorway from the NBA's 2016 midseason classic in Toronto.
Simmons also sported a TACKMA fitted hat at multiple off-court events while at LSU, a brand birthed from LeBron's associates in Ohio and worn by the King himself. A T-shirt Simmons has a penchant for wearing, all black with the letters "RWTW" in white across the chest–an acronym for roll with the winners–is another brand both related to and worn by LeBron.
When choosing an agent to represent him as he transitioned to professional basketball, Simmons once again followed in the footsteps of The King, signing with LeBron's agent, Rich Paul, and Klutch Sports Group. Finally, after months of speculation, Simmons signed a shoe deal with Nike, joining LeBron as part of the Swoosh family. It remains to be seen just how Simmons will fare in the NBA, but the parallels to LeBron certainly exist. One of the few knocks on Simmons' game is his inconsistent jump shot, a criticism that clung to LeBron early in his career. Within a few years, however, James had turned that perceived weakness into a strength, raising his shooting percentage seven straight seasons in Cleveland and Miami.
Immediate expectations will weigh heavily on Simmons, just as they did for LeBron. Luckily for Simmons, though, the expected top pick in the 2016 NBA Draft, the blueprint seems oddly familiar to the top pick in the 2003 Draft.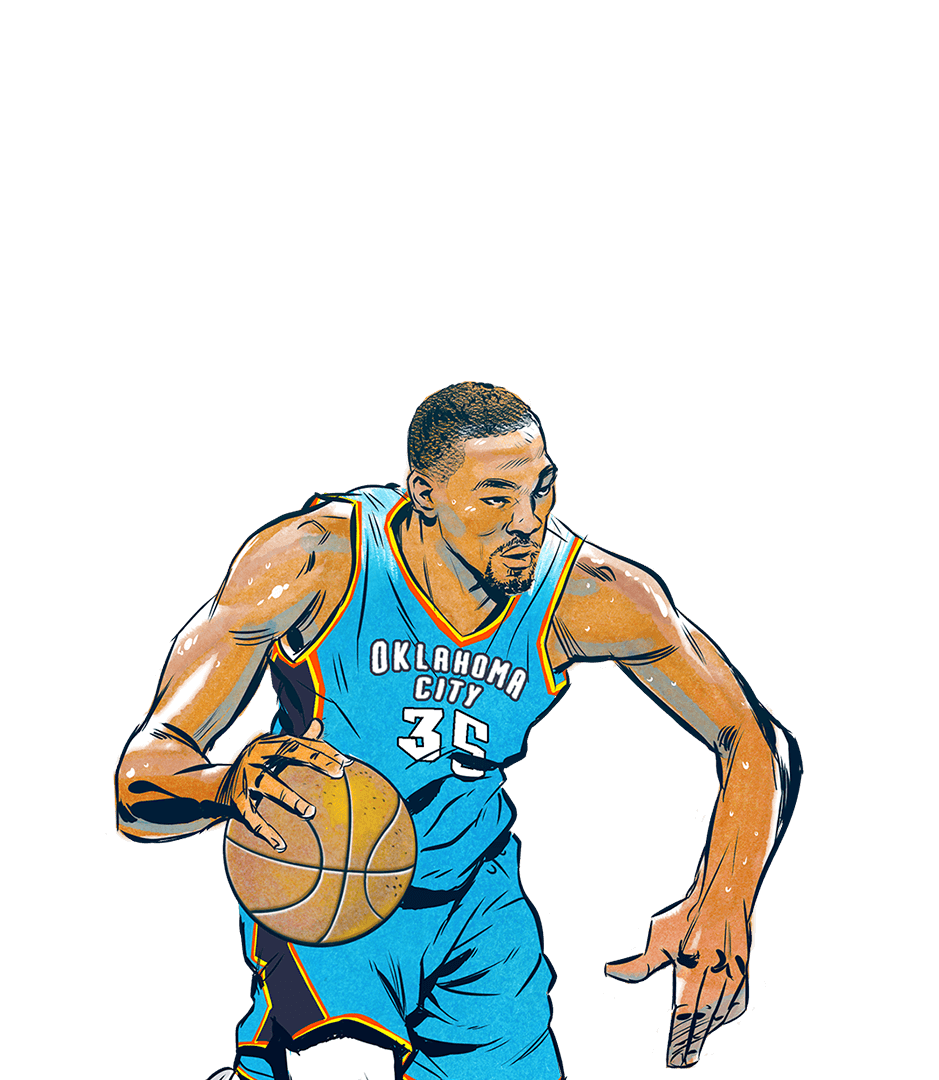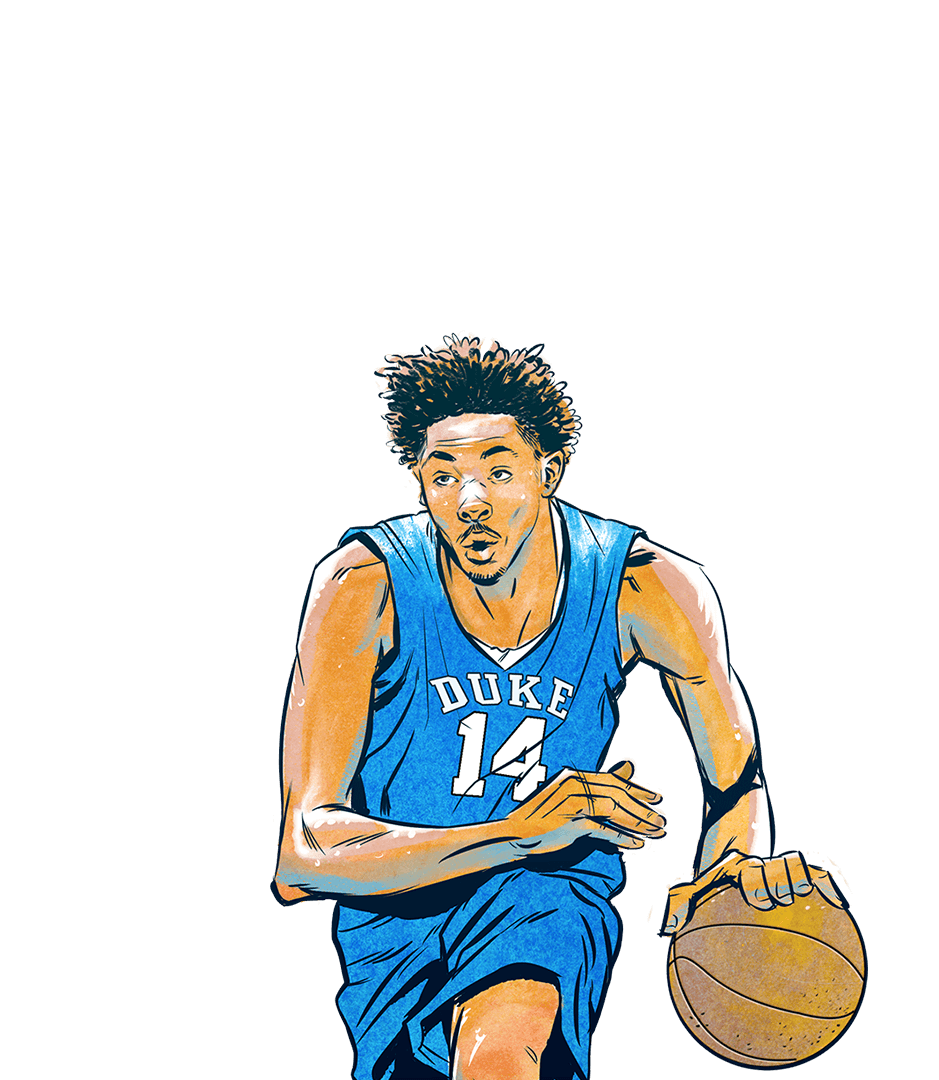 Son of Durantula
Brandon Ingram and Kevin Durant
Tall and sinewy, with arms that look like they could span the entirety of North America, former Duke star Brandon Ingram is already catching flack for his slender build. He's working at it, eating as much as he can to boost his weight over the 200-pound mark, but his frame will always be questioned until his play renders it moot. Kevin Durant was under the same microscope when he arrived in the NBA in 2007. Being unable to bench 185 pounds at the NBA Draft Combine in 2007 didn't do anything to deter the noise. We know now that Durant's supposed lack of strength hasn't done anything to hurt his game, but Ingram won't get the benefit of the doubt until he starts to ball out.
Ingram doesn't shy away from the Durant comparisons that have followed him since high school, where the youngster matched his white and green uniforms at Kinston High in North Carolina with the "Bamboo" Nike KD 6. Back in 2014, he even told DraftExpress that he modeled his game after the Oklahoma City star. And during his freshman year at Duke, Ingram continued to rep Durant's signature sneaker series by wearing multiple player exclusive models of the Nike KD 8. If Ingram develops into anything close to what Kevin Durant has become, whatever team selects him in the lottery is going to be ecstatic. Just wait until he drops 30 on KD while rocking a pair of his kicks, too.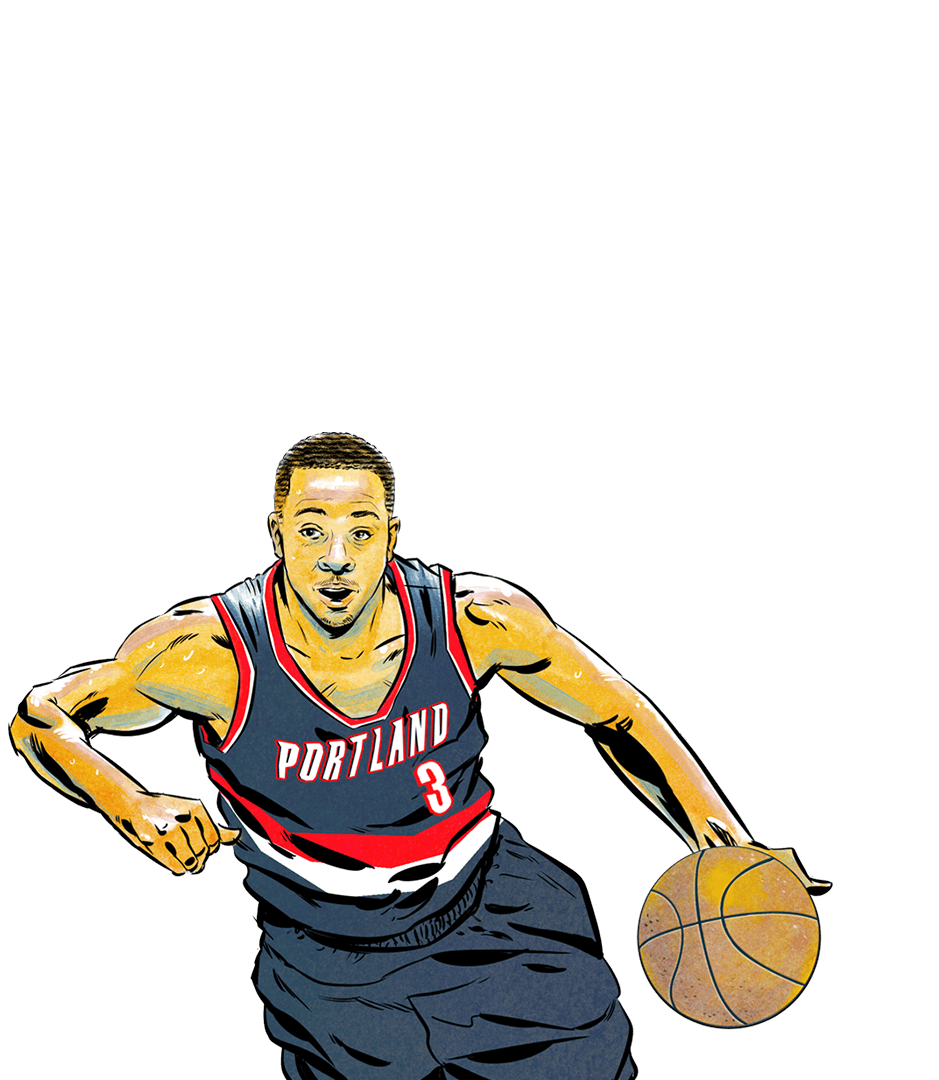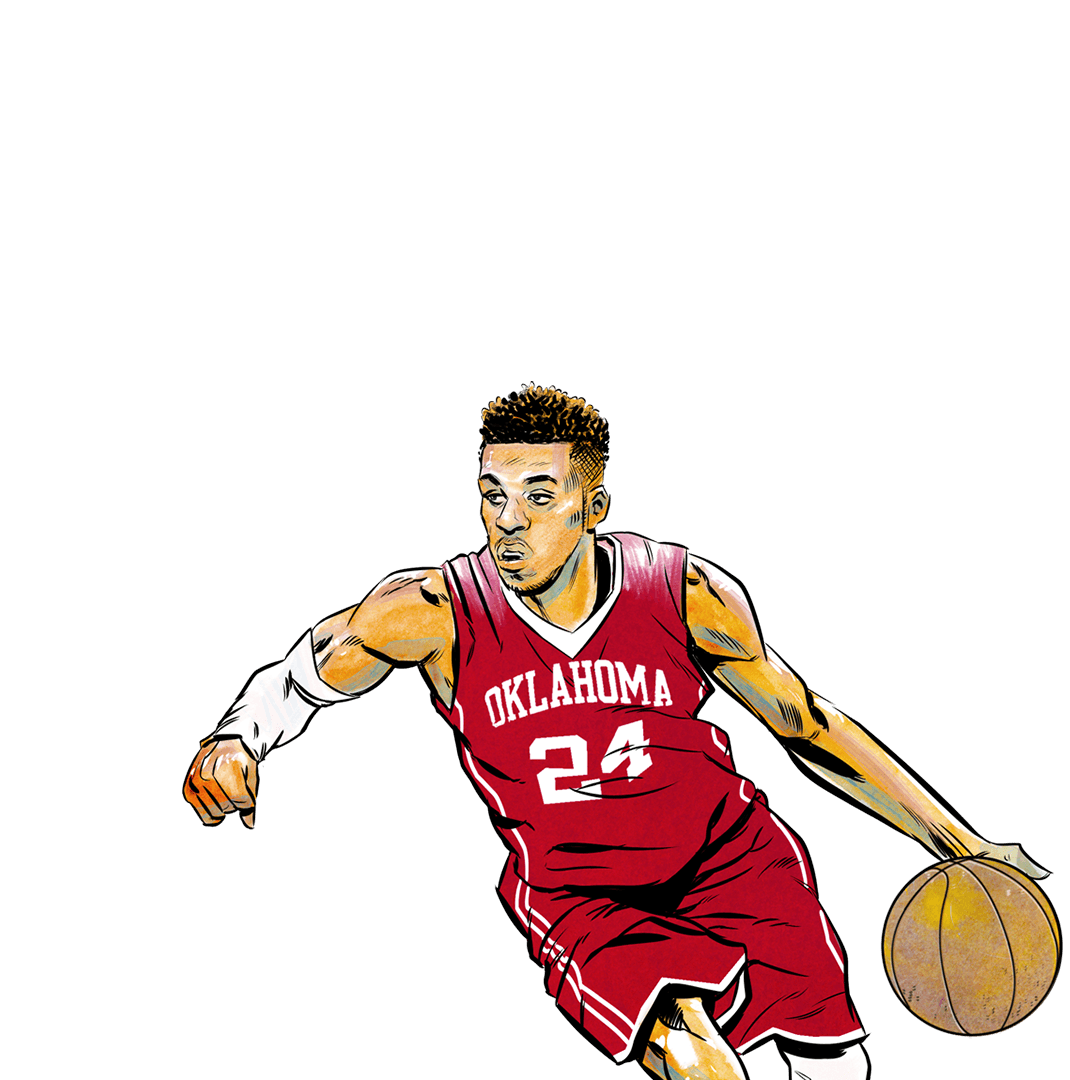 Return of the Quiet Assassin
Buddy Hield and C.J. McCollum
Each spring during eighth, ninth, and 10th grade in The Bahamas, Buddy Hield displayed his basketball talent at the only hoops showcase to come through his hometown of Eight Mile Rock. With both high school and college scouts in attendance, Hield hoped it was his ticket to better basketball in the United States. But each year as the game showcase ended, Hield heard nothing but silence.
Thousands of miles away in his hometown of Canton, Ohio, C.J. McCollum was having similar difficulties. Though he had better access to scouts than Hield, McCollum's size deterred many major colleges from even looking his direction. He stood just 5-2 as a freshman at GlenOak High School, and wouldn't even hit six feet until his senior year.
Neither Hield nor McCollum let that silence defeat them. Armed with silky, smooth jumpers and a deep belief in their abilities, Hield and McCollum conquered the obstacles and prospered. Hield was eventually discovered at The Bahamas showcase by the head coach of a prep school in Wichita, Kan., where he moved to finish his high school career. His play there turned the head of a scout for Oklahoma, who recruited him heavily. Hield eventually became the face of the Sooner program, scoring 25 points per game as a senior last season.
While other Ohio schools in his area ignored McCollum, a scout from Lehigh fell in love with the diminutive point guard. McCollum would go on to average 21.3 points per game in four years at the Patriot League school, and was taken No. 10 overall by the Portland Trail Blazers in 2013.
After he set an Oklahoma record for career 3-pointers with 349, experts are pegging Hield as a top pick in the 2016 NBA Draft. When he puts on that NBA uniform for the first time, you can almost imagine McCollum with a smile on his face.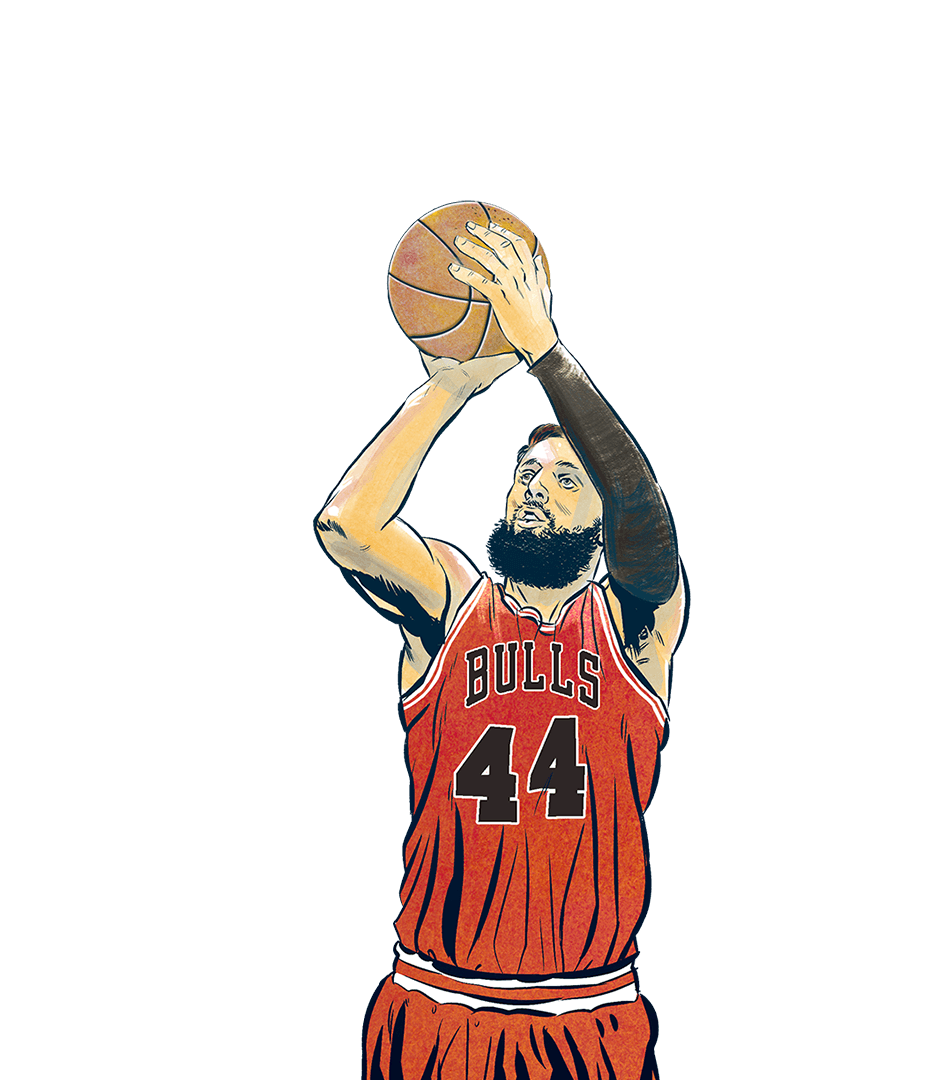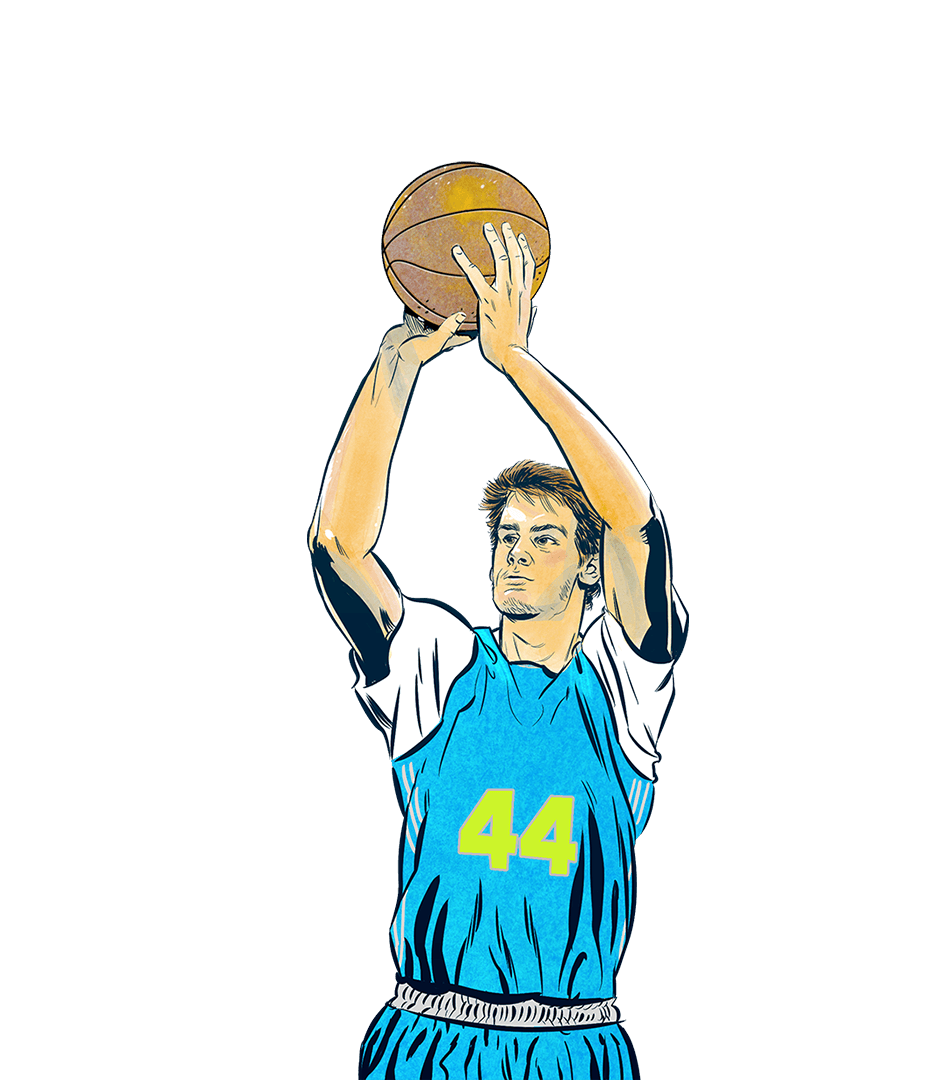 European Invasion: Second Wave
Dragan Bender and Nikola Mirotic
Croatian-born Dragan Bender is only 18 years old, but he's already become the latest and greatest thing out of Europe vying to translate his game over to the NBA. With a frame that stretches over seven feet and range that extends beyond the 3-point arc, the gangly Bender shined for Maccabi Tel Aviv of the Israeli Basketball Premier League last season. Though his body needs an addition of plenty of weight and muscle, that hasn't curbed the NBA's enthusiasm for selecting him somewhere in the lottery.
Bender already has a plan for success from watching a fellow European thrive for the Chicago Bulls. Bender has admitted that he's stolen plenty of moves from Nikola Mirotic, the former Real Madrid forward who signed with the Bulls in 2014 and vied for Rookie of the Year. Both Bender and Mirotic began playing basketball between the ages of 12 and 13, and both players found themselves playing professional hoops in Europe before they were 20, especially Bender, who began at age 14.
"I liked Mirotic when he was with Real Madrid, and I followed his adjustment from Europe to the NBA," Bender told Bleacher Report in 2015.
And an adjustment it will be. Mirotic, though not quite as tall as Bender, possesses a similar ability to stretch the defense by stepping out behind the arc, though he shot just 31 percent from deep during his rookie year. He bumped that total up by a whopping eight points last season, but increased his scoring average by only a point even though he averaged five more minutes of playing time per game.
This will be the challenge for Bender, finding ways to expand his game beyond just shooting the three. Mirotic is still working on it, but in doing so, has already created the blueprint for Bender to follow in his footsteps all the way from Europe.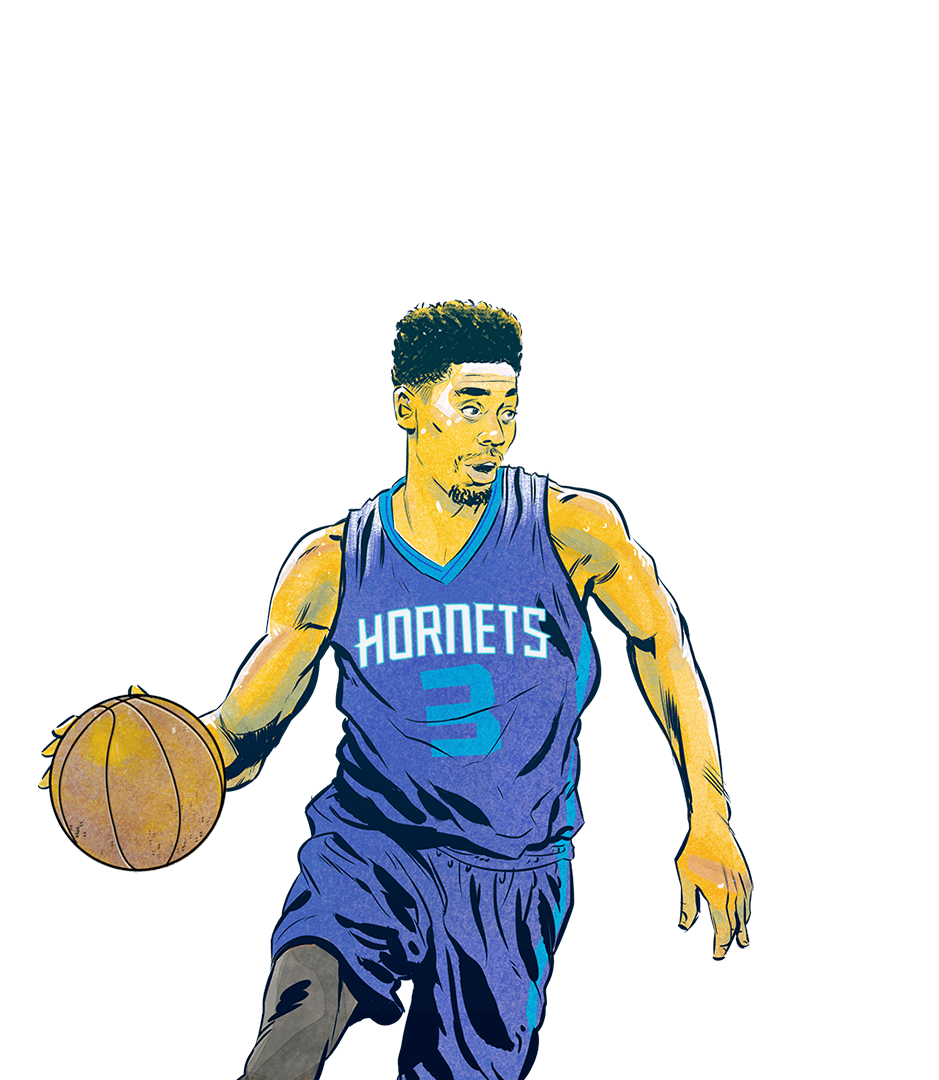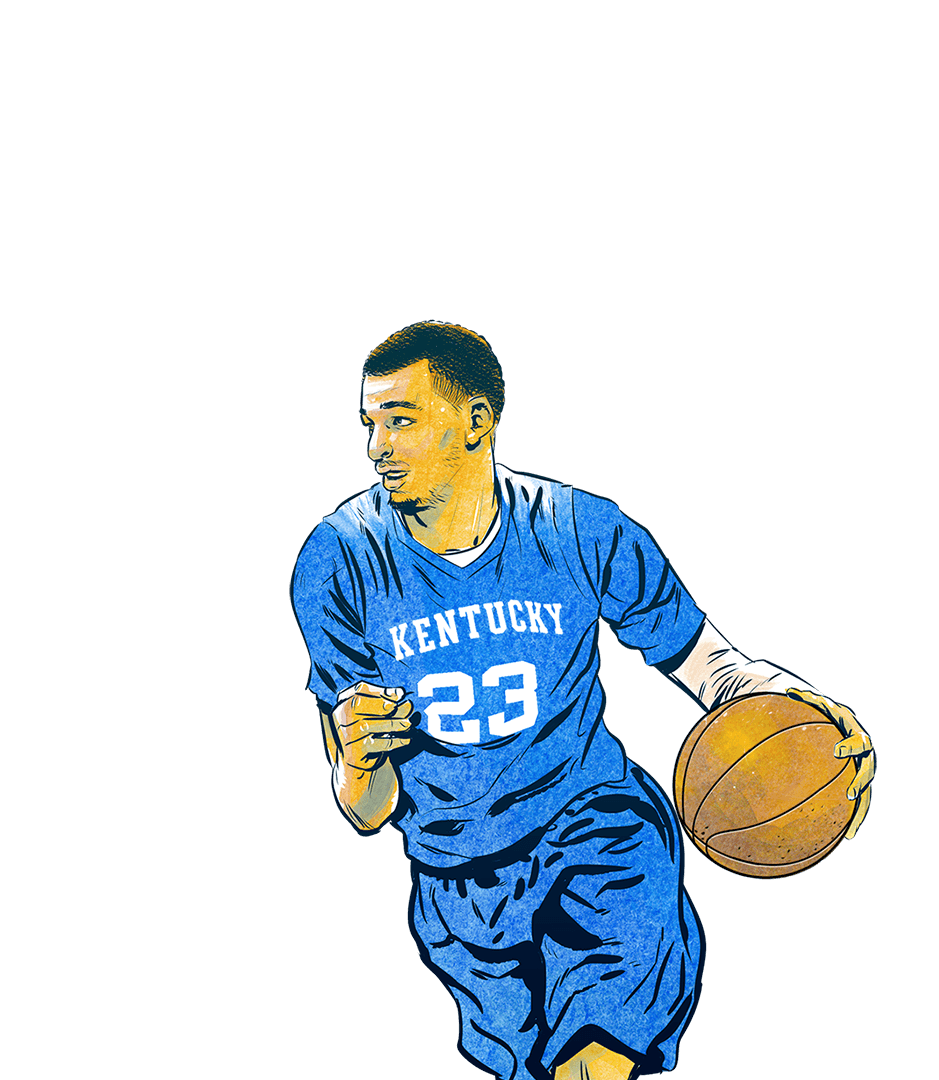 LONG LOST TWINS
Jamal Murray and Jeremy Lamb
Toggle back and forth between a photo of Jeremy Lamb and Jamal Murray enough times and they almost become the same person. Murray's face is a little rounder, Lamb's more square, but the facial similarities are striking. Even their styles are similar. Both consistently opting for long T-shirts that stretch to cover their frames and hats to cover their heads, whether a snapback or a fitted.
It goes deeper than just looks and clothing, though. Lamb is a UConn legend who helped the Huskies win the national title in 2011. However, before he committed to the school in 2009, he was a heavy target of Kentucky, Murray's alma mater. Both players are, in essence, position-less athletes. Standing 6'5" with the ability to move with grace, both Lamb and Murray can guard multiple spots on the court and switch seamlessly on pick-n-rolls.
Not only do they look alike, their college stats almost mirror each other's. In Murray's only year at Kentucky he averaged 20 points per game, 5.2 rebounds and 2.2 assistants. With increased minutes, Lamb was able to showcase his talent by dropping 17.7 points per game, 4.9 rebounds and 1.7 assists. Both guys are explosive players that can alter a game with their stingy defense and instant offense.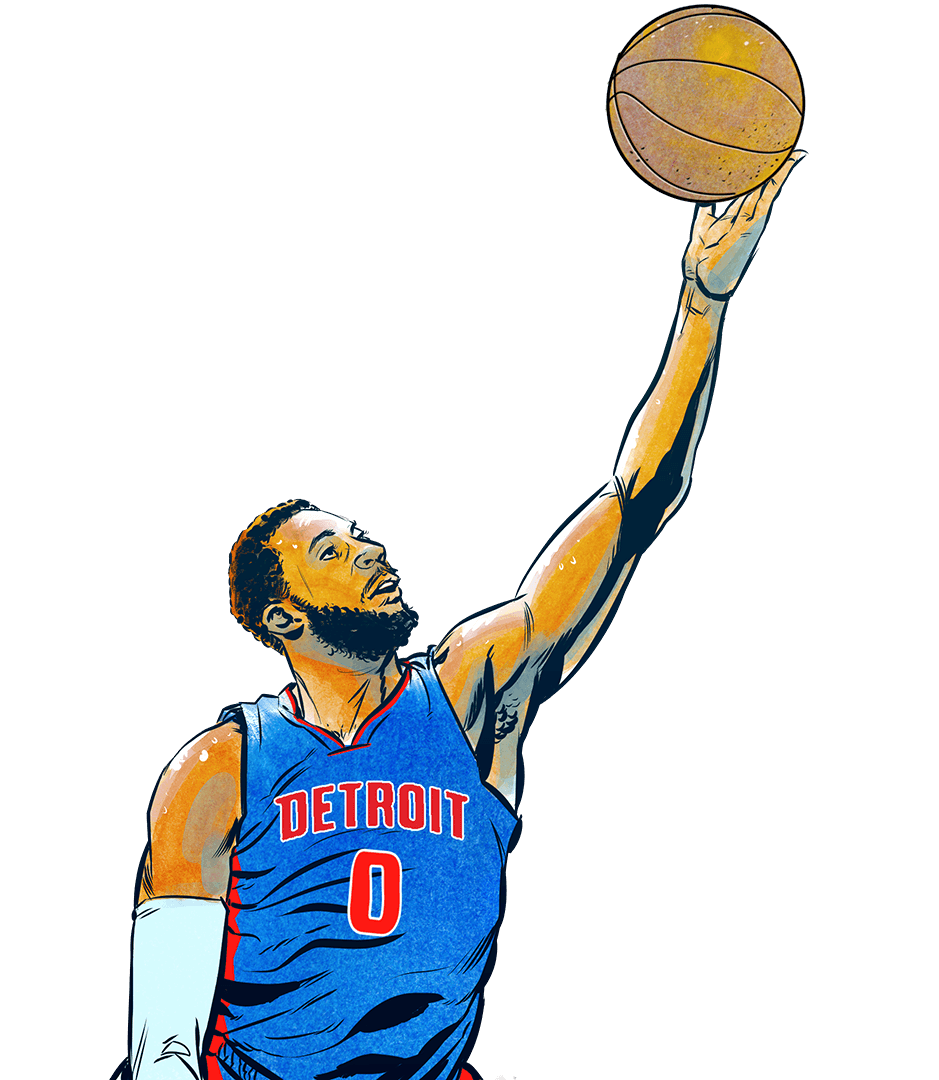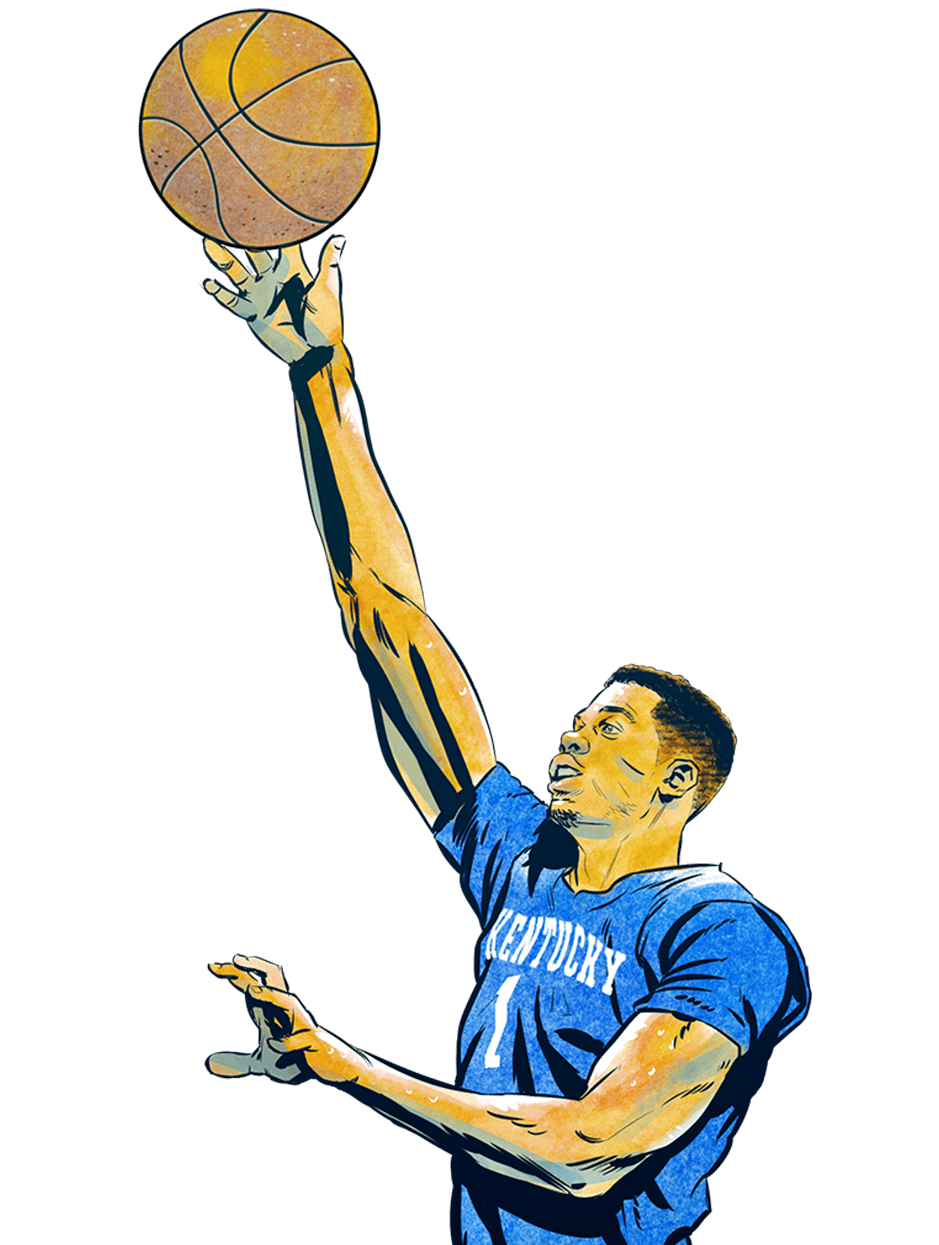 Island Vibes
Skal Labissiere and Andre Drummond
Who would've thought that two small islands, separated by just 334 miles through the air, could produce one big man who has withstood the NBA's transition to small ball, and another will be soon be looking to just fit in with the landscape.
The Detroit Pistons' Andre Drummond was born to parents who hail from St. Thomas, Jamaica. They moved to New York in 1989, gave birth to Drummond there in 1993, then moved to Connecticut where Drummond would eventually spend a season at UConn throwing down alley-oops. Though he was not officially born there, Jamaican principles run through Drummond, especially the disciplinary techniques his mother brought from the island. Drummond has also spent time visiting his parents' home during the offseason.
Skal Labissiere has a bit of a different story. Born in Haiti, Labissiere's basketball dreams were interrupted by an earthquake in 2010, one that not only killed 300,000 Haitians but trapped Labissiere underneath his own collapsed home for three hours until he was pulled free by his father. He wound up in Mississippi the following year to begin his high school basketball career, and the skinny 7-footer would end up at Kentucky for his freshman year before declaring for the NBA.
Though both Labissiere and Drummond spend most of their time in the paint, their games have distinctively different feels, not unlike the islands they emerged from. Drummond's game is powerful, throwing his weight around to clear space for a hook shot or massive dunk. Labissiere is more of a finesse player, and he possesses a turnaround jumper that Drummond does not.
Wherever Labissiere goes in the 2016 NBA Draft, he'll bring Haiti with him.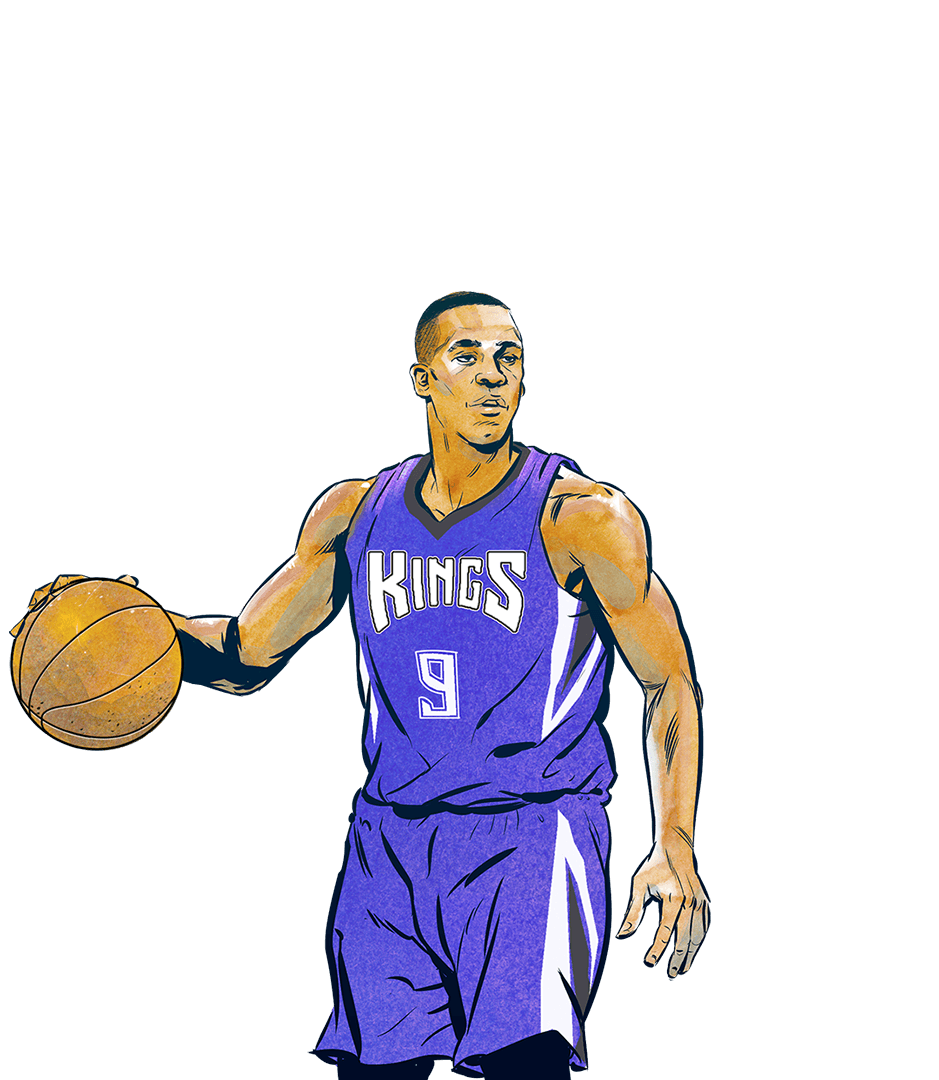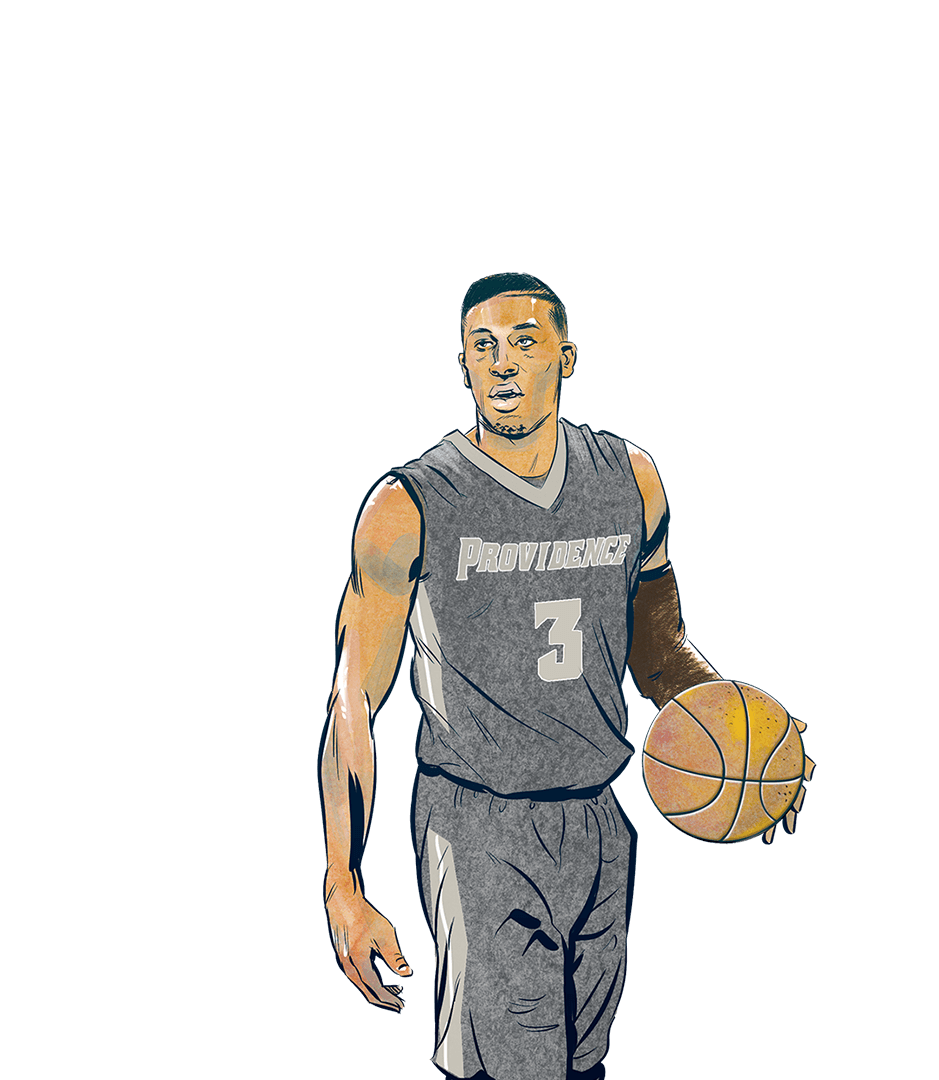 Changing the Point, Again
Kris Dunn and Rajon Rondo
Kris Dunn and Rajon Rondo play the point guard position backwards. They dish out assists like a traditional floor general, but the rest of their stat lines are a bit curious. Neither Dunn (a 44.8 percent shooter as a senior) nor Rondo (45.4 percent during the 2015-2016 NBA season) shoot very well from the field, unlike a Chris Paul or a Kyrie Irving. Their poor free throw percentages mirror that of an uncoordinated big man. But they both grab more rebounds than expected from players their size, adding a unique wrinkle to a position that they've made anything but traditional (69.5 and 58.0 free throw percentages, respectively).
Both Dunn and Rondo's childhoods were a bit backwards, too. Rondo's father walked out on his family when he was just seven years old, leaving his mother alone to fend for herself and her four children. Dunn never met his father as a child, as with his mother in and out of jail so much that he and his older brother were once left alone for three months straight, forcing Dunn to play games of one-on-one for money.
With upbringings that were anything but traditional, perhaps it shouldn't be a surprise that Dunn and Rondo have shaped the point guard position into their own image, as unique as they are. Rondo has already made his mark in the NBA. Now it's Dunn's turn to continue to mold it.