50 Greatest Upsets in NCAA Tournament History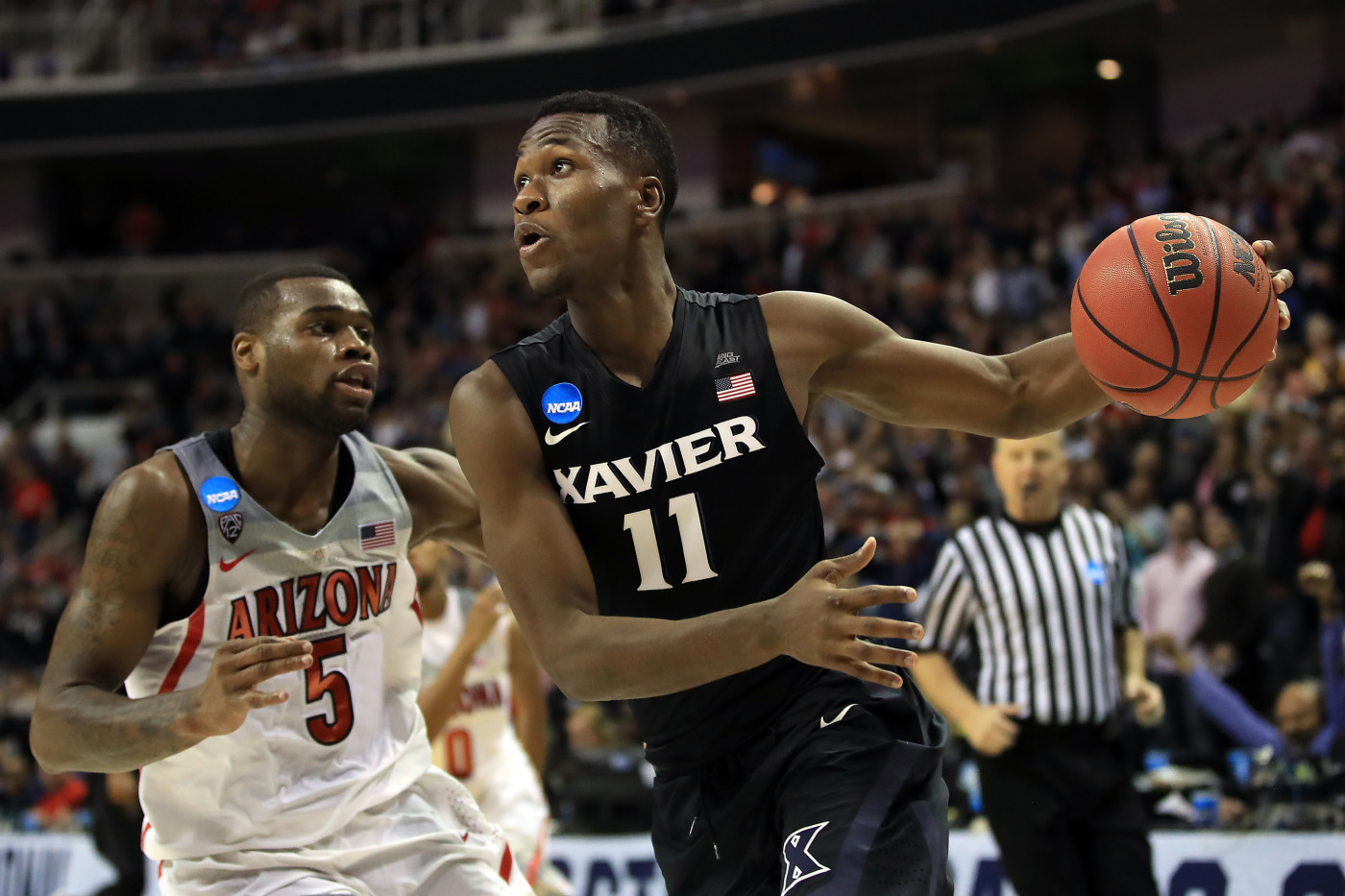 March Madness upsets can be emotional. When you're a team headlined by future NBA Draft lottery picks, going up against guys who are probably never going to play a minute of professional basketball in their lives, you have to take care of business. And when you don't, you let millions of people down—particularly the people who faithfully included you in their March Madness brackets.
Very few people ever predict a No. 15 seed knocking off a No. 2, so while it might be cool to see Lehigh beat Duke (and to see Duke lose, for many people), that kind of upset is going to make a dent in a lot of people's brackets. The possibility of something like that happening is what makes a perfect bracket virtually unattainable.
It's safe to say we'll see at least one obscure school get its 15 minutes of fame in this year's NCAA Tournament, and about a million brackets will suffer as a result. Let's look back at some of the least predictable games to ever take place: here are the 50 greatest upsets in March Madness history.
50. Michigan State over Murray State (1990)
Okay, this isn't actually an upset, considering that No. 1 seed Michigan State did defeat No. 16 seed Murray State. But it marks the closest a 16 has ever come to defeating a 1. Murray State forced overtime in this game, but lost 75-71. To this day, no 16 seed has ever won an NCAA tournament game.
49. Morehead State over Louisville (2011)
No. 13 seed Morehead State took No. 4 seed Louisville to the final seconds of their first-round matchup in 2011, coming away with an impressive 62-61 win. According to the record books, this was Rick Pitino's last appearance in the NCAA tournament for quite some time, since the five seasons prior to that were vacated.
48. La Salle over Kansas State (2013)
No. 13 seed La Salle got off to a flying start against No. 4 seed Kansas State, carrying an 18-point lead into halftime. They didn't play quite as well in the second half, but they played well enough to come away with a 63-61 win.
47. Ohio over Michigan (2012)
The Ohio Bobcats made a stunning run to the Sweet Sixteen as a No. 13 seed in 2012, catapulted by an impressive 65-60 upset against No. 4 Michigan. It was the school's first Sweet Sixteen appearance since 1964, and just its second NCAA tournament win since 1984.
46. Weber State over North Carolina (1999)
Weber State is one of the best mid-major teams in the NCAA: The school has made the tournament 16 times, and has advanced past the second round five times. For a long time, however, knocking off a national powerhouse like North Carolina seemed out of the question.
That all changed in '99 though, when the No. 13 seeded Wildcats took down the No. 4 seeded Tar Heels, 76-74, in the biggest win in Weber State program history.
45. Davidson over Georgetown (2008)
Stephen Curry first burst onto the national scene in 2008, when he took a No. 10 seeded Davidson team all the way to the Elite Eight. The team shockingly upset No. 2 seed Georgetown 74-70 in the second round that year, behind 30 points from the "Baby-Faced Assassin."
44. Texas Western over Kentucky (1966)
Texas Western dominated all season to the tune of a 27-1 record, but were considered underdogs against No. 1 overall seed Kentucky. This came in part because Kentucky, coached by Adolph Rupp, was clearly the best team in the country; but it also came in part because of the Miners' all-black starting lineup. (They were the first major college sports team to feature one.)
The Miners overcame racism and the threat of an Adolph Rupp-coached Kentucky team to win the national championship, 72-65, and struck a major and well-needed blow to racism in sports.
43. Villanova over Memphis (1985)
Villanova's Cinderella run to the Final Four as a No. 8 seed faced its biggest threat to that point against No. 2 seeded Memphis. They had gone 31-3 in the regular season, and were a No. 2 seed in the tournament—compared to Villanova, who went just 23-10 in the regular season. But 'Nova won the game, 52-45, and advanced to play Georgetown in the championship.
42. Chattanooga over Georgia (1997)
Georgia finished the year ranked 17th in the nation, and earned a generous No. 3 seed from the committee. The Bulldogs couldn't cash in on the generous seeding, however, as Chattanooga shockingly pulled off a 73-70 upset. The Mocs also won the following weekend against No. 6 seed Illinois, to make it all the way to the Sweet Sixteen.