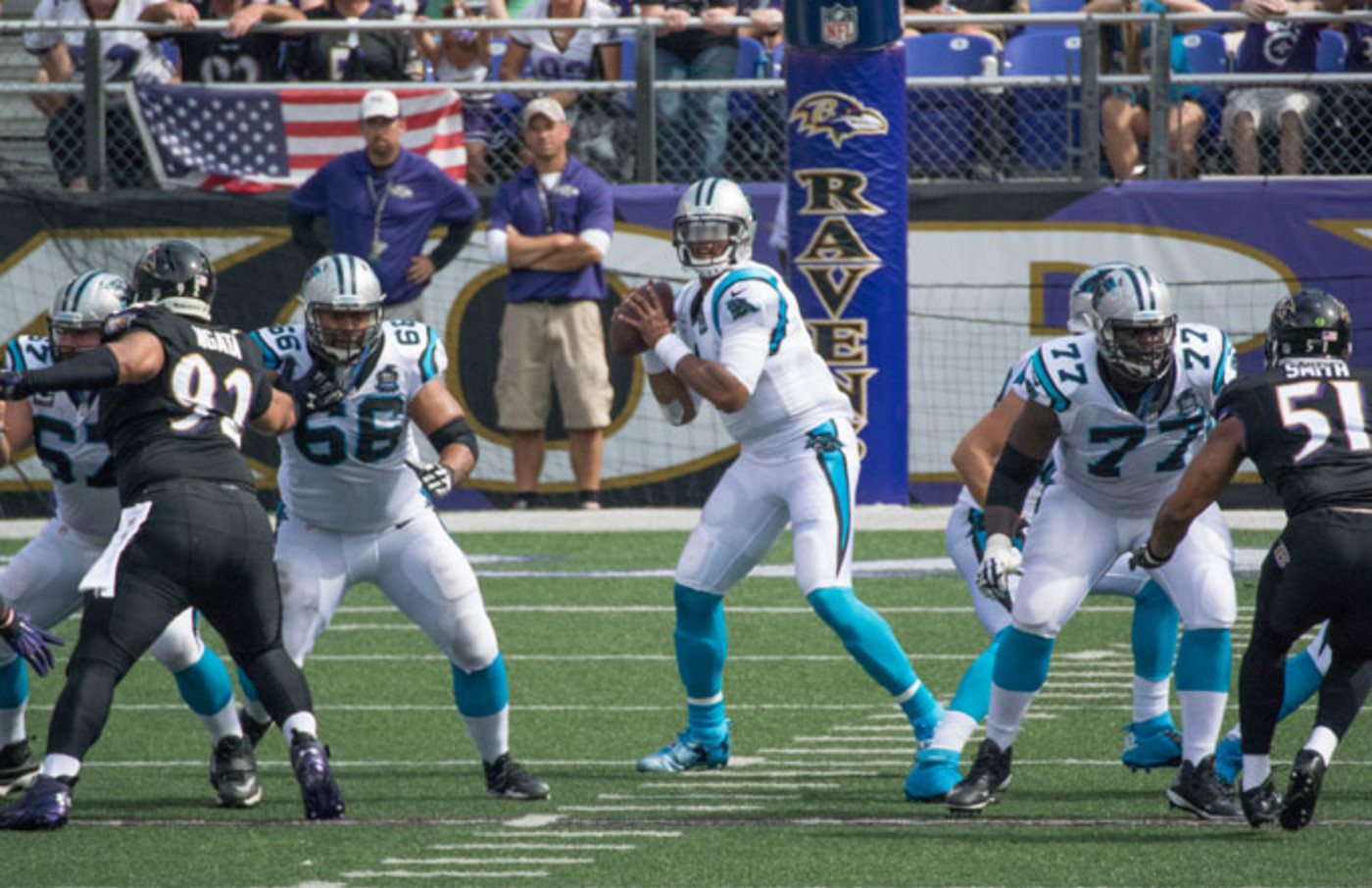 Trick plays don't always work. But when they do, they're a thing of beauty.
Although they're far more common in backyards and video games than they are on professional or college gridirons, trick plays are easily one of the most invigorating play categories in all of sports. They serve as football's equivalent to inside-the-park home runs. They grab your attention from beginning until thrilling end—and leave you amped with adrenaline throughout.
Good trick plays seldom happen due to the skill of just one player. Whether they come due to a play action, a reverse, a lateral, or a hidden ball trick, trick plays almost always take a village. The amount of teamwork required on a trick play is unparalleled in just about any other sport imaginable.
They're even more memorable than your run-of-the-mill go-ahead scoring play when they come at a key time. Nothing feels more rewarding than not only scoring, but completely fooling your opponent with a play they don't even see coming. Hence the "trick" part of "trick play," right?
Any successful trick play is going to garner an insane amounts of retweets, likes, and shares. But not all trick plays are created equal: Some are legendary, others are just cheap thrills. So to separate the great from the good, here are the definitive 50 greatest trick plays in college and pro football history.
Philip Rivers catches a touchdown (NC State vs UNC, 2000)
Back in 2000, when Philip Rivers was a freshman at NC state, he caught a sneaky touchdown pass from Brian Peterson.
Stafford sells play action (UGA vs VT, 2006)
In this trick play against Virginia Tech, Matt Stafford sold the play action like Billy Mays selling Oxiclean. Or Shamwow Guy Selling Shamwows. 
Doug Flutie's drop kick (Patriots vs Dolphins, 2006)
43-year-old Doug Flutie converted the NFL's first successful drop kick since 1941 in his final regular-season appearance in 2005. The Patriots had already clinched a playoff spot at that point, so Bill Belichick wanted to plan a fun going-away party for the Boston sports legend.
LaDainian Tomlinson: Elite QB (Chargers vs Raiders, 2003)
This trick pass to Drew Brees was just the tip of the iceberg for LaDainian Tomlinson. The QB was 8-for-12 for 143 yards and seven touchdowns on pass attempts for his career. Guess you'd have to say he's an elite quarterback.
Kansas camo (Iowa State vs Kansas, 2016)
LaQuvionte Gonzalez's camouflage play didn't really go anywhere (as is usually the case with anything football-related in Kansas), but major creativity points for his effort. 
Oklahoma's fake punt vs. Alabama (Oklahoma vs Alabama, 2003)
Back in the pre-Saban days, Alabama was actually beatable. Sometimes. And the Jason White-led Oklahoma Sooners got them with a fake punt in 2003. 
Utah hook and ladder (Utah vs Pittsburgh, 2005)
Urban Meyer and Alex Smith went out with a bang in their final game with Utah, winning that season's Fiesta Bowl 35-7. The hook and ladder was easily the play of the game. 
Hide out (USC vs Notre Dame, 2009)
Notre Dame caught USC sleeping with a hide out play, lining up one receiver all the way to the right of the line of scrimmage. 
Passing it back (Ball State vs Navy, 2007)
Early in the second quarter and tied at 7-7 with Navy, Ball State went for it with a lateral touchdown. Dante Love ran 50 yards like it was nothing to earn them another TD.