When New York Knicks forward Kristaps Porzingis looked to move to Manhattan from Westchester following his rookie season, his options were far less limited than your average 20-year-old's. He wound up choosing a luxuriously nondescript building on the West Side, one that—on the outside, at least—was similar to any number of luxury residential buildings in Manhattan. There were, however, two features that made it stand out. One, it's an extremely short drive to Madison Square Garden. And two, there's a full-size basketball court in the basement, a short elevator ride away from Porzingis's apartment.
KP endured a rough sophomore campaign, as his Knicks stumbled through a 31-win season and he missed 16 games, including the season's last five, with various ailments. But his minutes, scoring, and three-point percentage all ticked upward, and more often than not he played the way a fourth-overall pick is expected to play in their second season.
He still has some growing to do, of course, if not of the physical kind—the 7'3" Porzingis might not fit in his Benz otherwise. And safe to say the now 21-year-old will do exactly that. Because with basketball as his primary obsession and that court right downstairs, there are no obstacles in his way. All he has to heed are the warning signs from his own body, but even with an aching back he puts up shot after shot after shot. It's mostly for the cameras, but as Jānis runs his brother through drills, it gets more and more real. And when Kristaps is instructed to take a swig of BodyArmor Sports Drink for the cameras, he drains it. Hard work is hard work.
Porzingis has partnered with BodyArmor Sports Drink since his rookie season, and they're a match made in heaven. BodyArmor's slogan, #ObsessionIsNatural, embodies the work ethic that Porzingis has had ever since he came into the league. In his first interview immediately after getting drafted by the New York Knicks, Porzingis said that it was his passion for the game that sets him apart.
We talked to Porzingis about his work ethic, his on- and off-court heroes, and how his pastime became his obsession.
[This interview has been edited and condensed.]
Black Mamba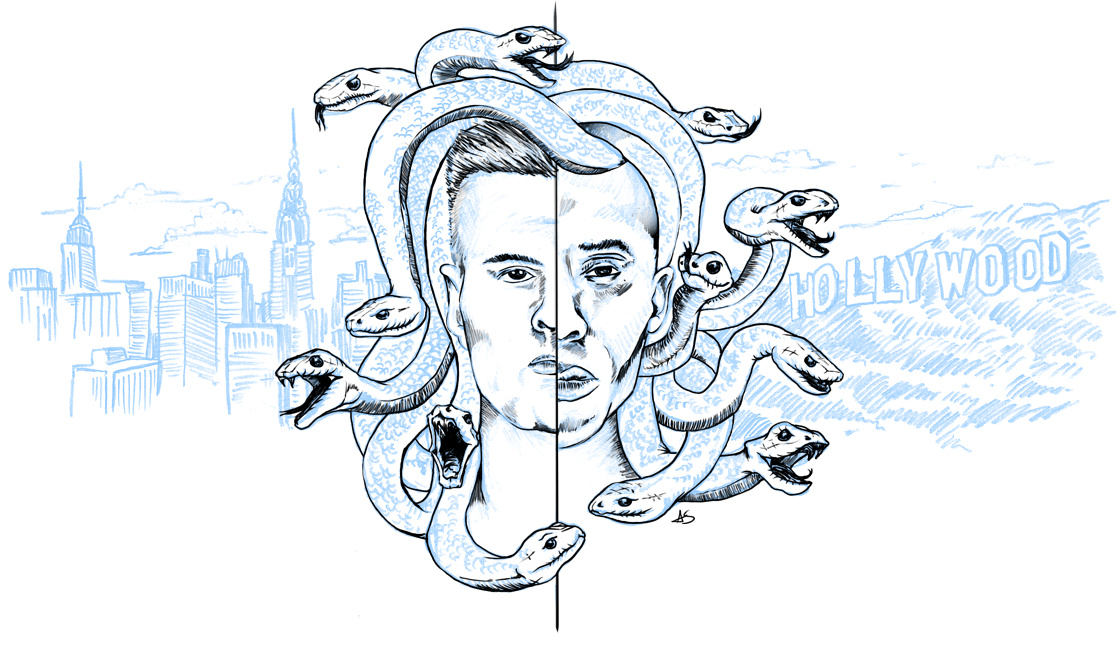 RB: Who were your basketball heroes growing up? Who did you look up to?
KP: One guy for sure was Kobe. I loved watching him play. My brother was a big fan of his so we used to watch his highlights. Michael Jordan. I used to watch a lot of highlights from Dirk, from Pau Gasol, a lot of guys that I watched and I try to learn the game from. But I'll say that one guy that I really looked up to and loved his game was Kobe.
RB: What was it like going up against him for the first time?
KP: It was an honor. It was an honor to have the chance to play that one game against him at Madison Square Garden. He said a couple of words after the game to me. To a young guy like me it gives a lot of motivation. It inspires you that a legend like that can say things to you. So it was really nice to have that opportunity to play against him.
OBSESSED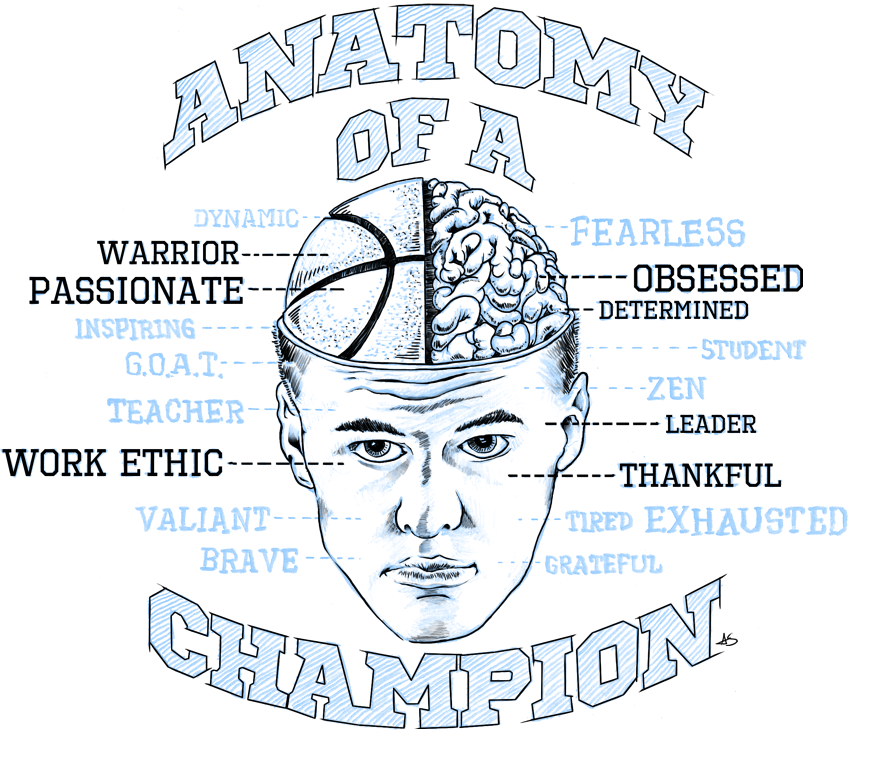 RB: When did your obsession with basketball start?
KP: I wouldn't say at a really young age because you just play ball and you have fun and you don't see basketball as something that, you know, it just drives you crazy. But as the years went by and the goals got bigger for myself you realize that without almost being obsessed you won't reach those goals. So the older I get I think the more I realize that it's almost necessary to get to that level.
RB: Was there a specific moment when that switch flicked?
KP: I've been really blessed to have two other brothers that are always showing me the right way, how it's supposed to be done. And they've been always giving me motivation and pushing me and pushing me to get better as a basketball player. And a lot of it comes from my older brother that he was obsessed when he was a professional basketball player. He was obsessed, and that's one thing I want to take from him.
RB: Would you say that's where your work ethic comes from?
KP: Yeah, definitely. Just seeing my older brother work as hard as he did definitely gave me a lot of motivation, just showed me how hard you need to work to achieve something.
MELO THE MENTOR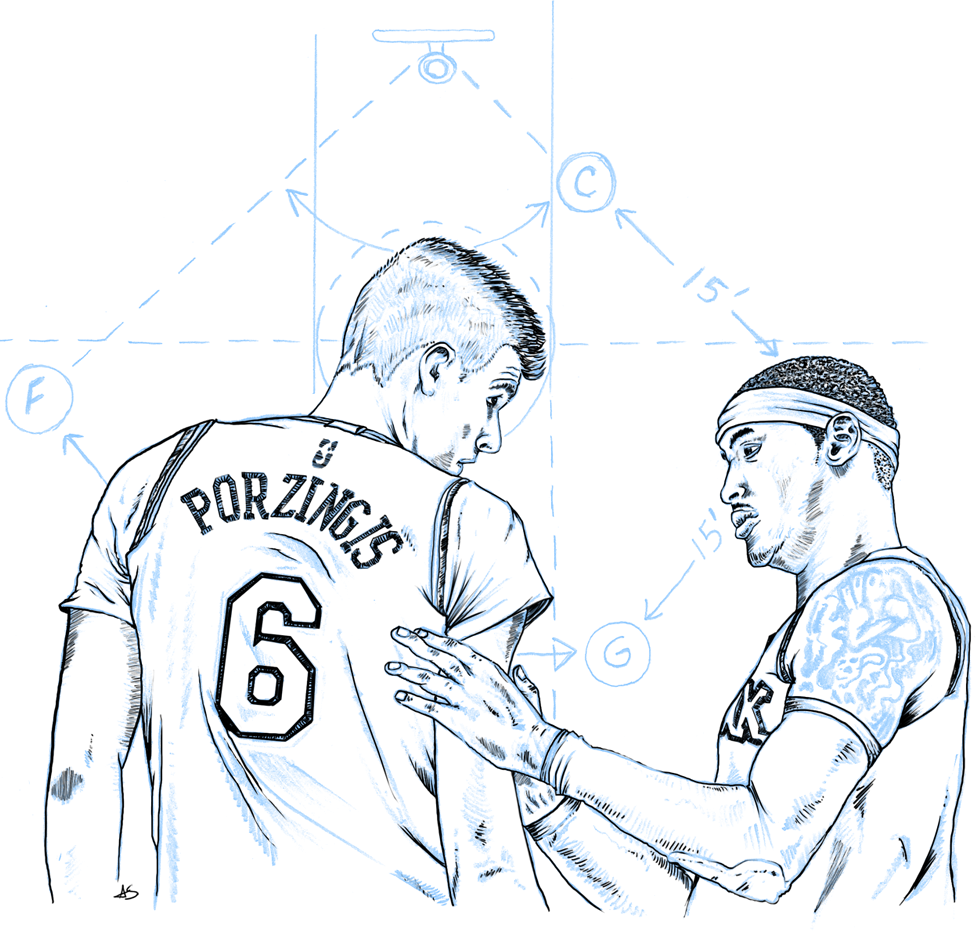 RB: What have you learned playing with Carmelo Anthony?
KP: His knowledge about the game. He's always talking to us about the game, how he sees things, how he's reading the game. And obviously you know he's been having a long career where he's playing a lot of games and how he handles all the pressure and how he handles guys coming at him every night. You know he still drops 30 on 'em every night. And those kind of things are things I want to keep learning from him.
RB: Ideally someday that's a role you would assume as the leading scorer, as the face of the franchise. Do you feel ready to accept that role now?
KP: I don't think about it too much. When the moment comes I'll be ready. But it's not on my mind 24/7. I know if I keep working, I keep improving, I'll be ready.
#GOALS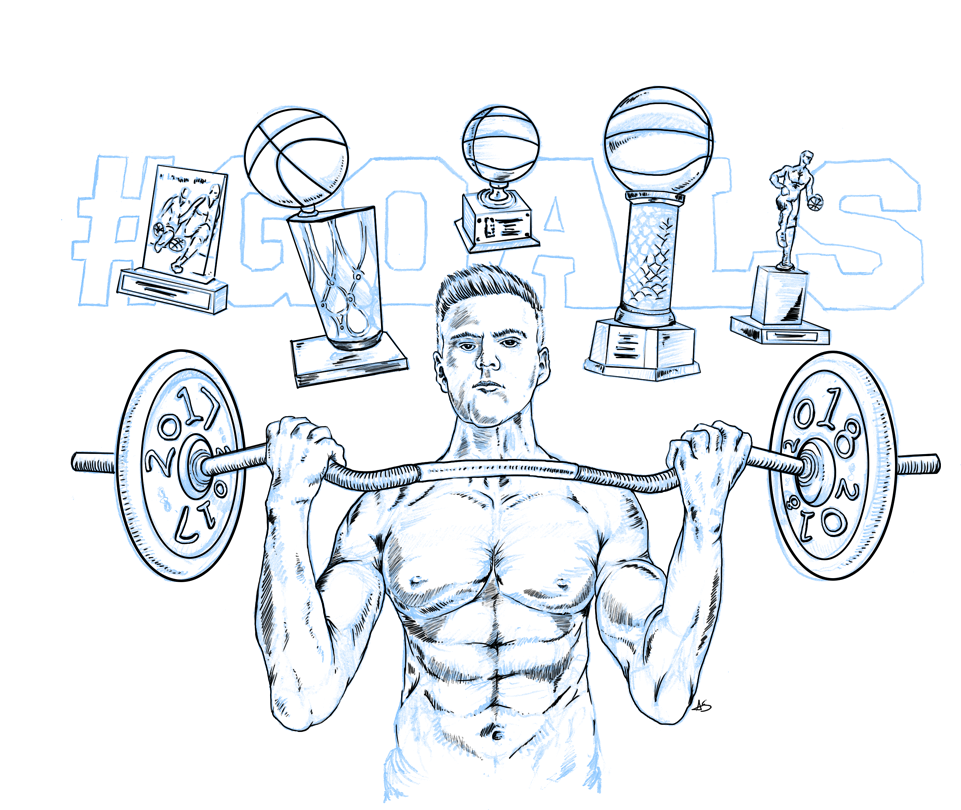 RB: Do you go into a season with specific individual goals? What would you say your goals are for your third season?
KP: [Long pause.] Obviously I have my goals, I have some things I want to achieve next season individually. But the number one thing is always winning games. If you win games then everything else will take care of itself. You know nobody wants to see you guys score 30 and then lose every game. So we want to make sure we have a good season as a team next year.
Dream Chaser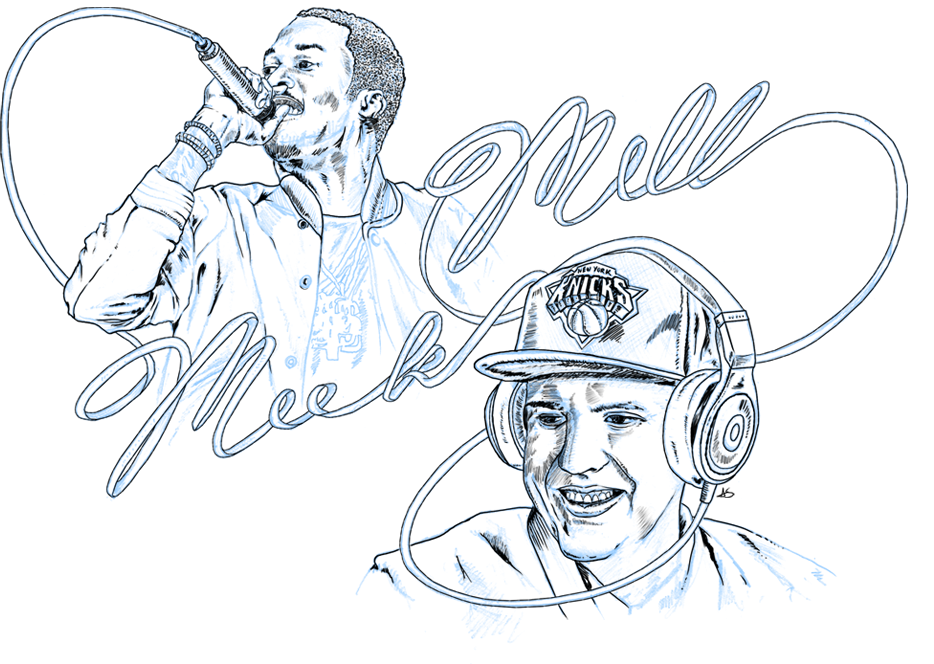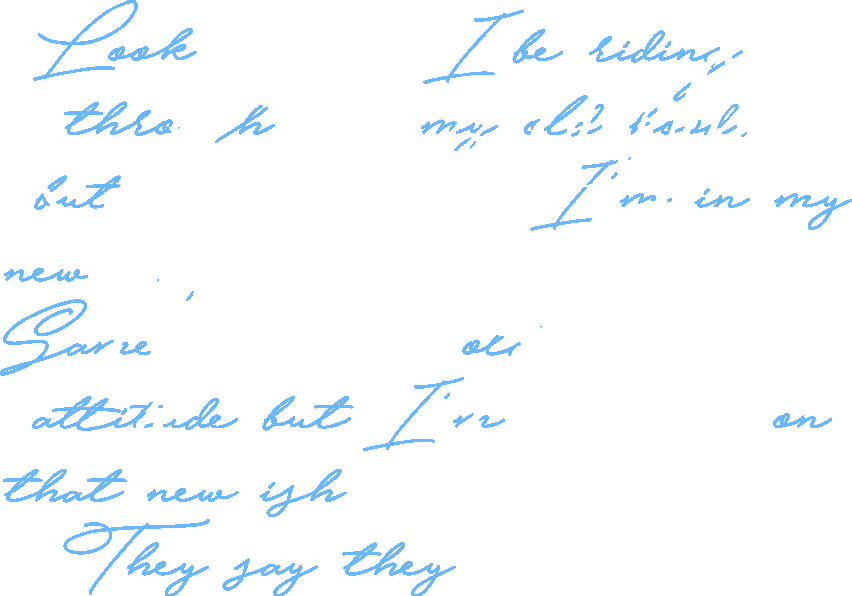 RB: I know you're a hip-hop guy. Is there any specific artist or album or even song you listen to when you really want to get hyped up?
KP: Yeah. I usually listen to Meek Mill before the games and when I'm lifting. He's just...that music gets me going, always. Yeah, Meek Mill, that's the guy.
RB: Have you gotten a chance to tell him that?
KP: No, actually no. I haven't met him yet, so I'll definitely let him know.
NON-BASKETBALL MENTORS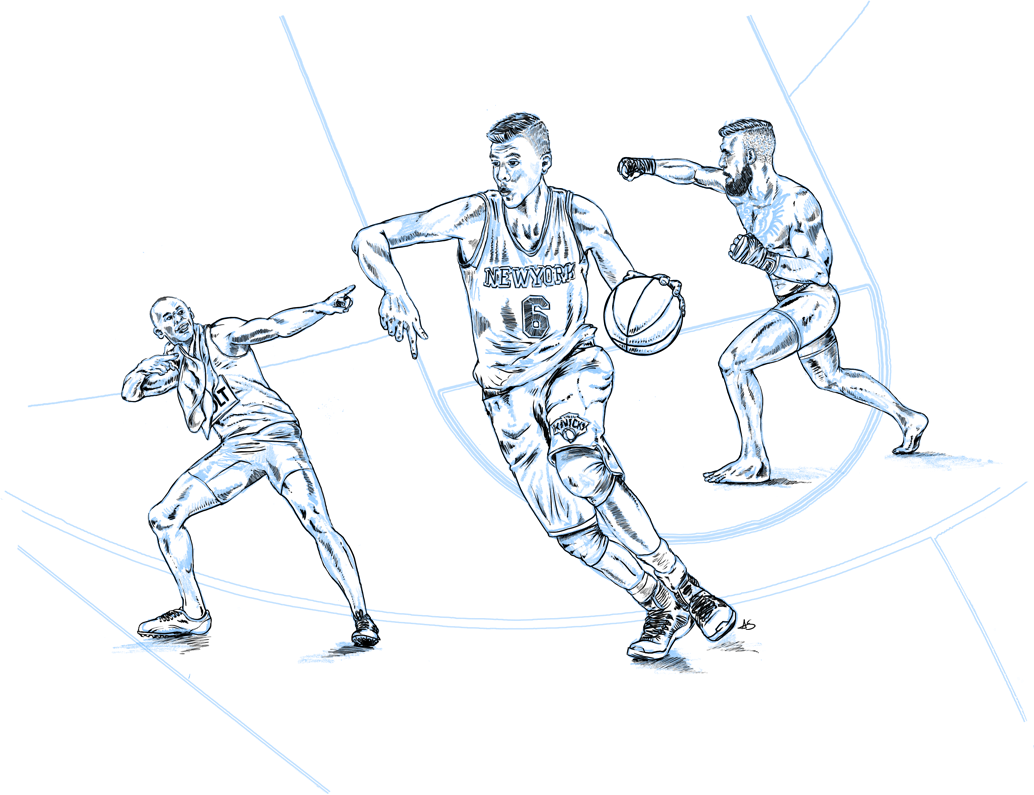 RB: Who are some people you've looked up to outside of basketball?
KP: I love Conor McGregor. What he's done in the UFC is unbelievable. And Usain Bolt. Two guys that I—athletes but outside of basketball that I really enjoy watching.
RB: Do you take things away from how they approach their sports into how you approach yours?
KP: Yes. I love Conor because of his trash talking, the way he sells the fight and all that. I mean I've seen so many videos of him off, like outside of sports, you know interviews and that kind of stuff. I mean I've seen all of his press conferences. It's just so entertaining for me. That guy is just unbelievable.
LIKE MIKE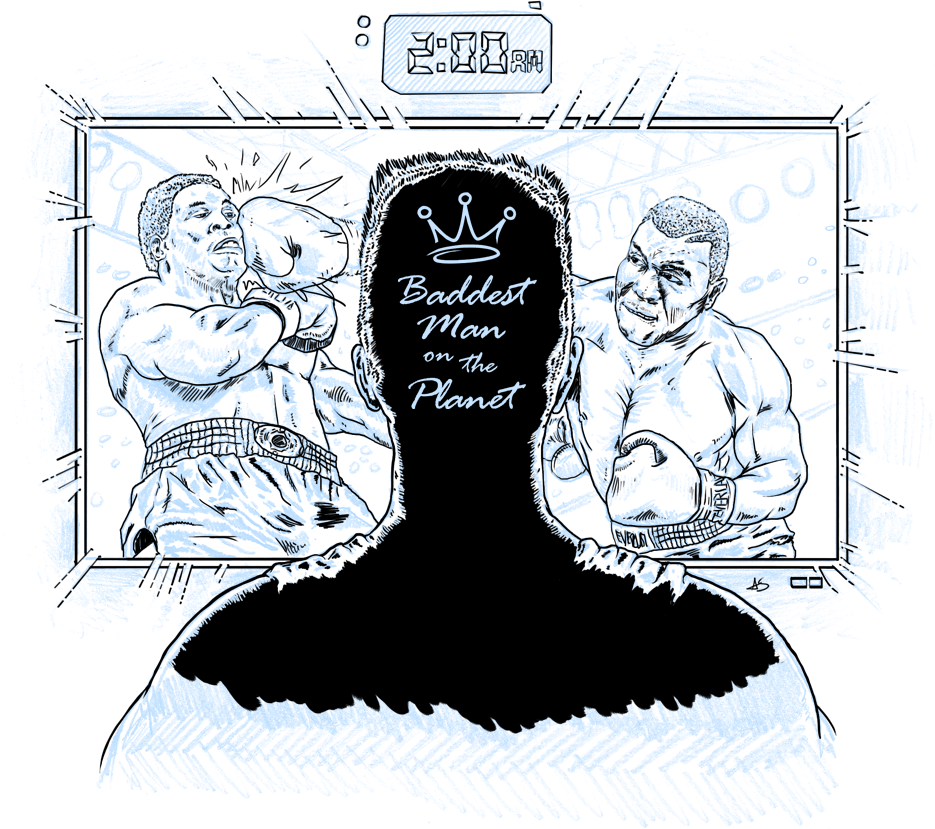 RB: I don't know how much you look back at other guys like Dennis Rodman playing angles off the rim—are you a guy who watches a lot of film?
KP: Yeah, definitely a guy that watches film at 2 in the morning, I can't sleep and I will be watching all kinds of highlights. Last night I was watching Mike Tyson right before sleep. Great choice. You know I got so hyped I couldn't sleep for like two more hours.
NO DAYS OFF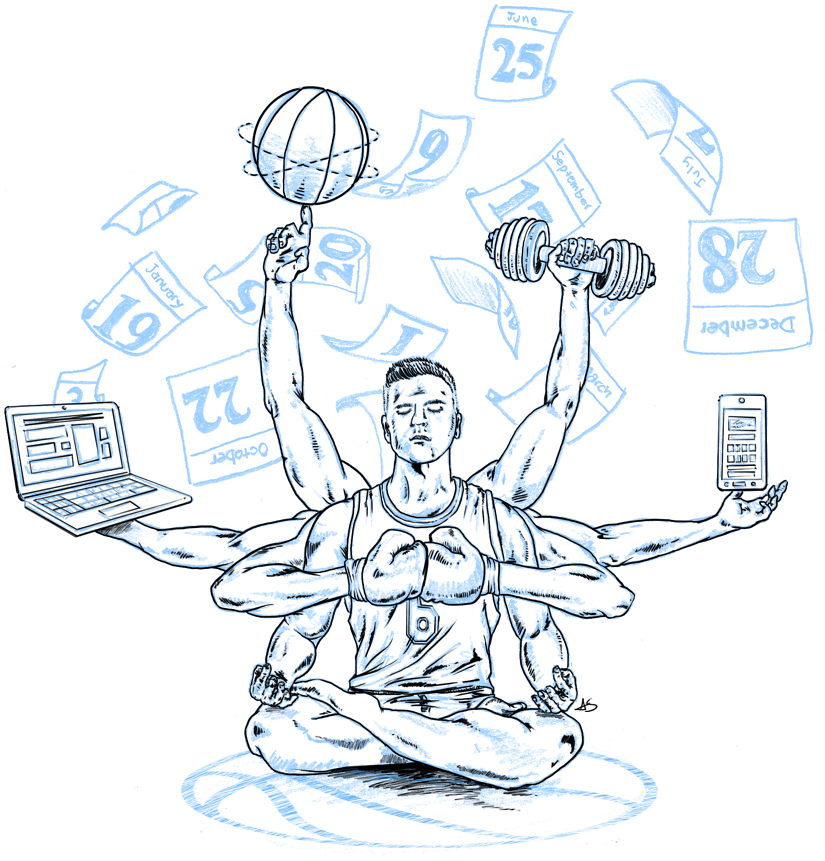 RB: What is your schedule like in the offseason? How much time do you take off before you get back into it?
KP: Probably a couple of weeks or even a little less. And then I'll start boxing and lifting weights and some more stuff that I've been thinking about doing this offseason. But I don't—especially after a season like this—I don't feel like I deserve the rest. I just want to get back on the court and get back to work and try to get better.
RB: How do your offseason workouts differ from what you do during the season?
KP: Offseason we try to focus on some things I would not do during the season, which is individual work, a lot of ball handling, a lot of shooting with my left hand, driving to the hoop and just little details. And then maybe adding a move or two and then working on that move every day until it's so annoying. But you actually get better at that one move because if you try to do too much you don't really get better at all those moves that you try to do. So I really focus on one thing, and then if I feel like I'm good enough at that then I try to play some pickup games or something and try that move out and then build on that.
The Unicorn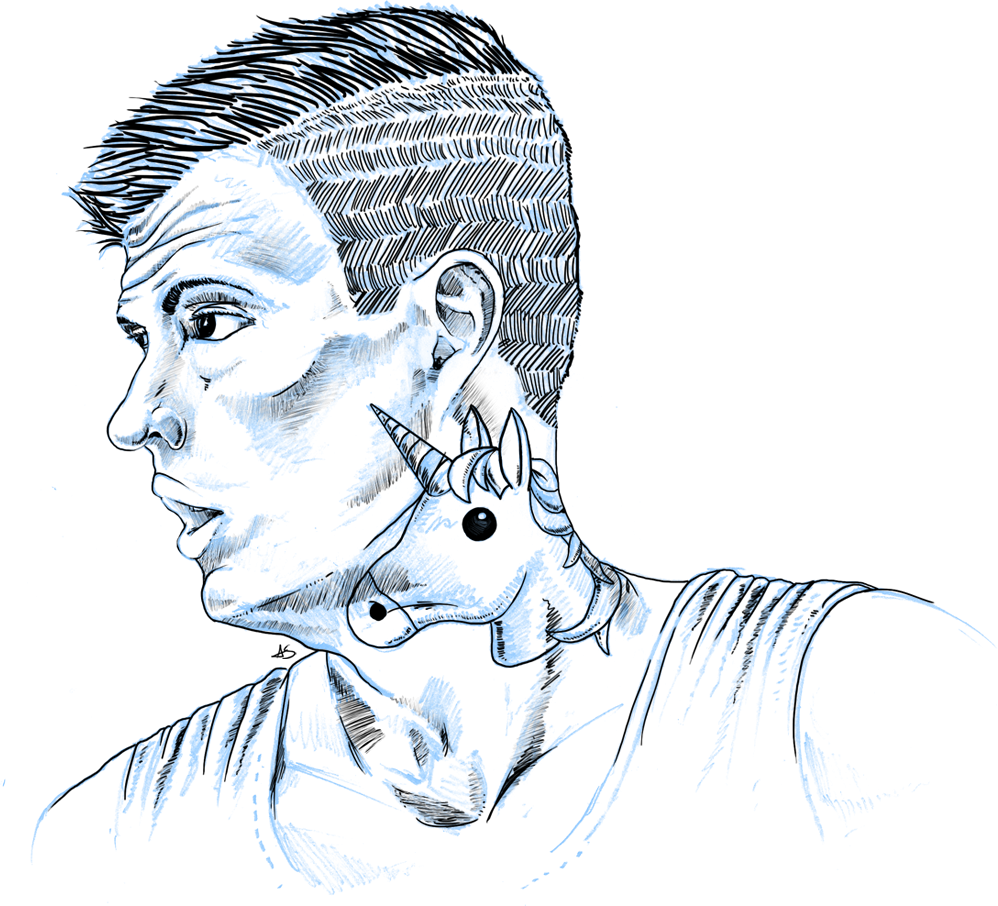 RB: You got that unicorn nickname this summer—I believe it was Kevin Durant that came up with that. Do you embrace that?
KP: I don't mind it. I don't—it's kind of weird, unicorn? But people call me that and always in social media they put the unicorn emoji everywhere. So, it's funny, it's a pretty cool name.
RB: But you're not going to go out and get the unicorn emoji tattooed on your neck or anything right away?
KP: Never say never. [Laughs]
YEEZY, YEEZY, YEEZY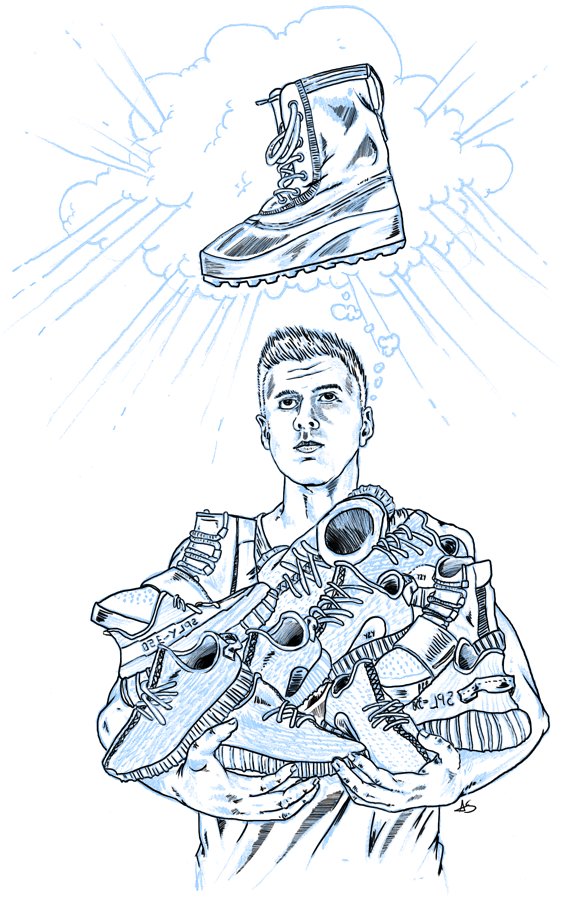 RB: You're an Adidas guy now, you've been Adidas now for about a year. How many pairs of Yeezys do you have?
KP: All of them. I only missed the the all black, the boots. So those are the only ones I don't have.
RB: So is your shoe closet bigger than like the rest of your closets combined at this point?
KP: It's pretty big
RB: Can you estimate how many pairs of sneakers you have right now?
KP: I know I have like 20 or 25 that I haven't even wore yet. Altogether, maybe 50? Maybe a little more, maybe a little more. But it's a lot of shoes I haven't even touched yet.