Omar Gonzalez has found success on both sides of the border
It's spring 2016. His team is in full preparation mode to make a deep run in the playoffs when Omar Gonzalez receives a text from Jürgen Klinsmann, head coach of the U.S. Men's National Team, letting him know he didn't make the cut for the fast-approaching COPA America Centenario. But there's no time to dwell on bad news—that's because he's got a championship to win. The only thing is, it's not the MLS championship that we're talking about, and his team isn't the L.A. Galaxy, where he cut his teeth as a professional soccer player on the rise. It's C.F. Pachuca, some 1,500 odd miles away, in an entirely different country altogether. And what's at stake is the Liga MX title.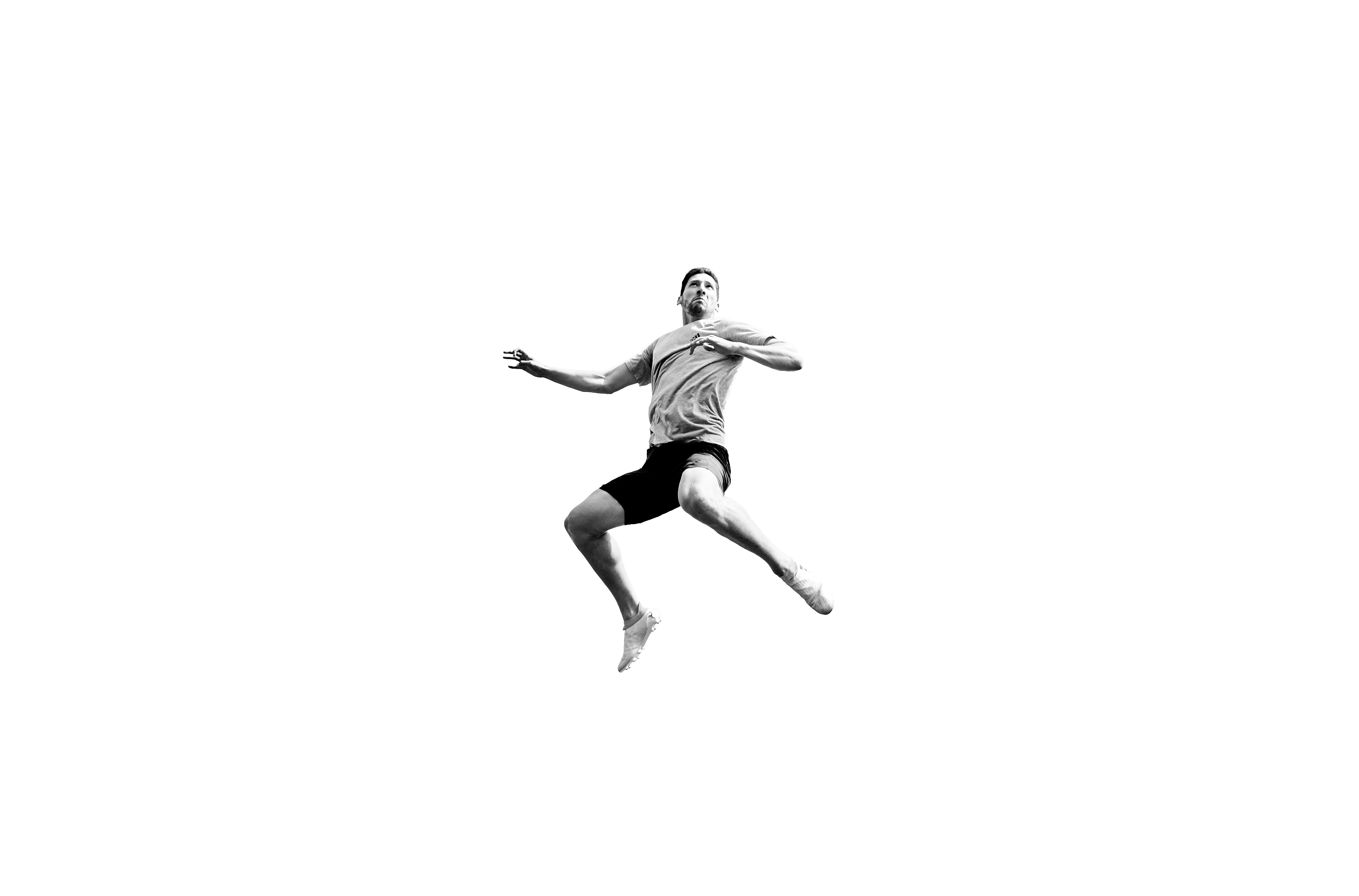 You see, after bursting onto the professional soccer scene in 2009 as a third overall pick in that year's MLS SuperDraft, and playing solely with the Galaxy since, Gonzalez was dealt to Pachuca—one of the premier clubs in Mexico's Liga MX—at the start of the year. For the past seven seasons, he had been a marquee star in Major League Soccer—a staunch defender who won Rookie of the Year honors back in '09, followed by a Defensive Player of the Year campaign in 2011. In total, he made 180 appearances for the Galaxy, and left his mark in every single one. These days, the 27-year-old center back is still snatching the ball away from prospective attackers and holding down the anchor spot on defense—the only difference is that, now, he's doing it south of the border.
It may sound like Gonzalez has had a bit of a down year. But that's only if you're skimming the surface. The reality is, he knows this is going to work out for the best when it's all said and done because that's just the type of guy he is. At least that's the vibe you get when you spend some time with him off the pitch, which I recently had the privilege of doing on a gloomy June day during his brief off-time back in his adopted hometown of Manhattan Beach, Calif.
The disappointment of not making the COPA roster after being a regular in the USMNT lineup over the past six years? Some players would be disheartened. For, Omar, though, it's just added motivation.
Being shipped off to Pachuca? To the average American soccer fan, playing in Mexico may sound like a downgrade. But fast-forward a few months since being traded, and Gonzalez is now sitting there as a champion, after helping his new squad win the Liga MX crown. Needless to say, things couldn't have worked out any better.
"I didn't let it get me down," says Gonzalez. "I was, of course, angry and upset, but there's not much room for that. When you're in a situation where you have people relying on you—teammates relying on you to be your best—there's no room to be anywhere else but in the present moment. And that's where I was. And regarding setbacks, I feel like I have a growth mindset where these setbacks and things like that help fuel me to work on things and help me continue to get better every single day."
Missing the cut for the USMNT squad was a disappointment, but when you've just moved to a whole new country, you've got plenty on your plate to worry about. If it sounds like making the switch from the States to Mexico might be slightly overwhelming, even for someone with Gonzalez's Hispanic background, that's because it probably would be. But it was a challenge he was ready to take on, despite barely being able to speak the native tongue.
"My Spanish wasn't always the best if I'm being honest," he says. "Growing up, I listened to my parents speak to me in Spanish, but I would always respond in English. So, in the beginning, I was nervous [about the move]. I'd never lived in Mexico. My parents had, but not me. There were a lot of questions going on in my mind, but it ended up being a smooth transition. I went there with an open mindset of just committing to it—fully committing and being open to anything and everything."
Where do you suppose one gets a winning mindset like that? Sure, you could chalk it up to having incredible skill and the natural confidence that comes along with it, as well as the levelheadedness to match. But perhaps it's a bit deeper than that. Perhaps, the apple doesn't, in fact, fall far from the tree.
Growing up in the Dallas borough of Oak Cliff, an area predominantly inhabited by minorities, Gonzalez had two sets of friends: his neighborhood pals who were primarily Mexican or African-American, and his club teammates, who were essentially all white—quite the dynamic for a young kid just trying to find his place in life. Admittedly, he didn't have any proper role models or professional athletes that he looked up to. But off the field, no one made a greater impact on his life and helped mold him into who he is today than his family and friends.
It was his parents who made sacrifice after sacrifice to help give Gonzalez and his older siblings get a leg up in life. It was his mother who would drive him from one practice to another, sometimes commuting over an hour away each direction just to make sure her son Gonzalez hit the practice field on time. It was his truck driver father, who would be away from home for weeks on end in order to provide for his family. It was even his youth league teammate's family, who paid for his spot on the club team because his own family didn't have the means. So if anyone understands sacrifice, it's Gonzalez.
I bring this up because the struggle is real for families like Gonzalez's, who roll the dice, come to the United States, and seldom shy away from putting in the blood, sweat, and tears that are inevitably spilled to achieve the American dream that oftentimes only seems attainable through their children. Many of us can relate. After all, bi-culturalism has been a way of life in this country for decades, even centuries. In fact, it's the very foundation upon which America was built.
So why hasn't that translated into American sports? Why aren't there more big-name Mexican-Americans in professional soccer here in the States? Gonzalez, despite being among a new wave of such players who are starting to make some noise on an international scale, is the exception, not the rule. What is it about the way the system is set up that doesn't produce more top-tier Mexican-American athletes? There are tens of millions of people with a Hispanic background currently living in the U.S., so it's not like there's a shortage of prospects.
Let's be real, though—sure, at the end of the day all you need to play the game is a ball and a couple of makeshift goals, but to get to that crucial next level you absolutely need the proper resources to have a chance at succeeding. Club teams aren't cheap, and soccer in general can end up being an expensive sport. Families who can't afford to put their kids in the best soccer academies really don't stand a chance.
Gonzalez understands this firsthand: "I hope soccer becomes more affordable for everyone to play. It gets to a certain point that when you want to be seen, you need more than just the ball. Club soccer is expensive on its own. Then you have to go to tournaments out of state and pay for everything from the travel to the hotel. Most families can't do that—they just don't have the extra income. All over the world it's a blue-collar sport, you know? It's not for the rich. It's an international sport because anyone can play, but I feel like it's the opposite here [in the U.S.]."
Going back to his early days, would Omar still be sitting in this very position if his teammate's family didn't foot the bill for him at a crucial time during his development phase? There's no telling.
"Me, I was lucky that someone wanted to pay for me. And I'm still friends with that family to this day because if it weren't for them, would I be here? I don't know. And there are a few other similar cases out there. It needs to be the case, though, where it's more affordable for everyone to play. That way, there are more Mexican-Americans that will get seen. There are a lot of quality players that just don't get seen and never can get put on that stage."
There is hope. You're starting to see it in the MLS now, with more and more youth academies being set up to help offset some of the financial burden for families who can't afford it on their own. Better yet, you see it in the faces of the young Hispanic-American kids who run up to Omar in hopes of getting a ball signed or getting a picture with their favorite player as we make our way around Manhattan Beach. They now have someone to look up to, someone they can relate to. In that sense, there is growth. The question is how can that growth be accelerated? There may be no easy answer to that; it's something that time will inevitably have to decide.
As for Gonzalez, he's fully appreciative of where his unique journey has taken him. Born in the U.S. and raised on American values, he played his whole career in the States, and just recently returned to his parents' birthplace to start the next chapter of his life—one that involves a second baby girl on the way with wife Erica. It just so happened that this became the perfect opportunity for him to reconnect with his roots, which he has taken full advantage of.
"The short journey that I've been on in these past few months, it's been quite a ride," says Gonzalez. "I'm loving every second of it, and I can't wait to get back to Mexico to continue to get better. I mean, it's very challenging. I'm being challenged and everything's new. The game is great, the fans have accepted me, and the players in Mexico are technically gifted. And I see myself learning a lot, and that's why I'm so in love with where I am now. I feel like I'm learning and I'm growing. I want to be at my best every single day and see where that takes me. It's exciting to see what it might look like when I'm at my best. And so, I'm going to just shoot for that. I see myself as a champion. I see myself as a winner."