The 50 Cockiest Taunts in Sports History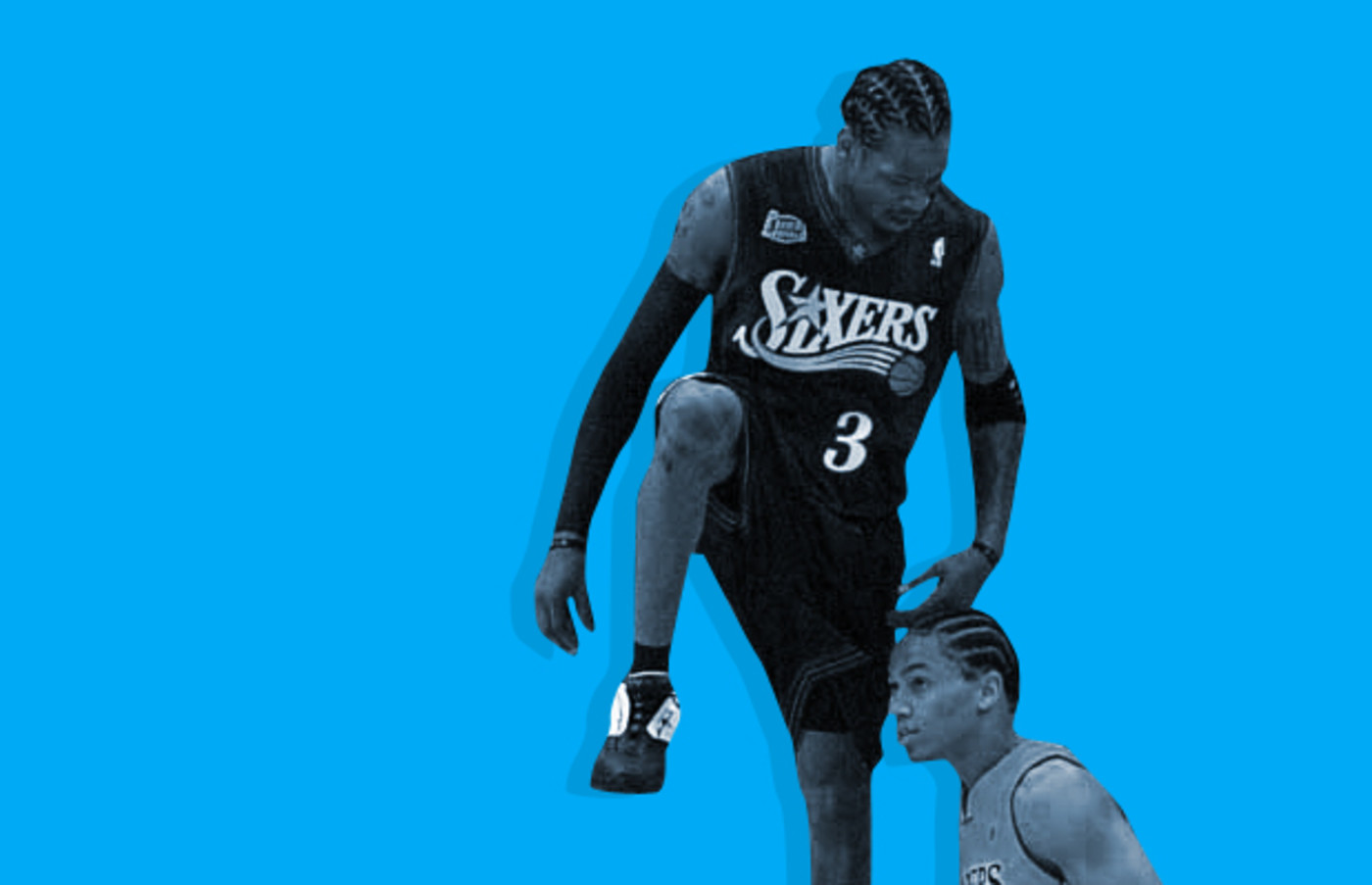 Sportsmanship is an important part of athletic competition, as it represents the mutual respect participants have for one another. Sometimes, though, there is a complete absence of any such respect. There may be bad blood over a contract like Deion Sanders and the Falcons, an age-old rivalry like Florida and Georgia football, or a player like Terrell Owens who simply loves to make a scene. No matter the origin all sports tend to be overrun with people with a complete lack of regard for how their actions look.
Thanks to ESPN and the Internet, these showboats have no shortage of ways in which to get their names discussed ad nauseam. We dissect their every decision, and in doing so validate their outrageous behavior. It also helps, though, that a lot of these taunts are also pretty awesome. They express the kind of confidence that elite athletes simply must have, and show their opponents that they are unafraid. Because of that, we're here to celebrate the 50 Cockiest Taunts in Sports History.
Baron Davis Posterizes Andrei Kirilenko
Date: 5/11/2007
Game: Utah Jazz @ Golden State Warriors
Taunt: Lifting up shirt to punctuate posterization of opponent
Why did Baron Davis pull his jersey up after slamming a dunk in the grill of Andrei Kirilenko? To show off his belly? While we aren't entirely sure about the why, we do know that it was awesome regardless of the reason, especially considering that AK47 has a good six inches on Baron.
Tell Me How My...
Date: 6/22/2008
Game: N/A
Taunt: Rapping about the failures of his former teammate
Remember that brief period where it was a thing that Kobe Bryant couldn't win a ring without Shaquille O'Neal? We do too. It was a simpler time, a time where you could ask how Shaq's ass tasted and not get laughed at. Two rings later, Kobe has now proven that he can indeed "do" without his former teammate.
The Dodgers Make an Unauthorized Trip to the Deep End
Date: 9/19/2013
Game: Los Angeles Dodgers @ Arizona Diamondbacks
Taunt: Swimming (and possibly peeing in) opponents' stadium's pool
Some have tried to dub this situation "Poolgate." It seemed harmless enough when it was just some swimming, but when one of the alleged ringleader Nick Punto's gang professed to have peed in the pool, that took the indignation to new heights. Make no mistake, though this is nobody's fault but the Diamondbacks. If you don't want people to pee in your pool, you shouldn't have one in the first place.
Prince Fielder Hits, Demonstrates Bombs
Date: 9/6/2009
Game: San Francisco Giants @ Milwaukee Brewers
Taunt: Using teammates as props in walkoff home run celebration
Prince Fielder is no stranger to hitting bombs on a baseball field. Integrating it into a walk off home run celebration was certainly something new, though. The concept has been done many times on the football field, but with its stuffy traditions and nonsense about "respecting the game," we're unlikely to see Prince's new technique become a staple of the MLB any time soon.
Because Baseball isn't Strange Enough
Date: 6/23/1963
Game: Philadelphia Phillies @ New York Mets
Taunt: Running the bases backwards after a home run
Jimmy Piersall was always known as a colorful character around baseball, and after a battle with bipolar disorder went on to a productive career. So how did the veteran celebrate his milestone 100th career home run? As only he could, Piersall decided to take the weird way out and run the bases going backwards. Since he went in the right direction, it counted.
Richard Sherman Has Something to Say to Tom Brady
Date: 10/14/2012
Game: New England Patriots @ Seattle Seahawks
Taunt: Screaming and tweeting at Tom Brady after a key win
Richard Sherman is never at a loss for words, and last year after a game against New England he got in Tom Brady's face after his Seahawks took down the Patriots at Qwest Field. Sherman was especially fired up, he said, because earlier Brady had told Seahawks' safety Earl Thomas to "see him after the game when [the Patriots] win." We'll give him credit, Sherman kept to his commitment.
Donald Brashear Knows Only One Way to Play Hockey
Date: 3/10/2007
Game: New York Islanders @ Washington Capitals
Taunt: Knocking out opponent after scoring a goal
When you're good at something, you might as well keep doing it. Donald Brashear clearly believes in that philosophy when it comes to fighting on the ice; even after he scored a rarely-seen goal, instinct took over when an opponent got too close to him. One cold-cocked left later, and Brashear was two-thirds of the way to a Gordie Howe hat trick.
Mario Bailey Gets as Close as He Ever Will be to the Heisman
Date: 1/1/1992
Game: Rose Bowl
Taunt: Mocking Desmond Howard's "Heisman" pose after scoring touchdown
Few college players (if any) got more hype than Desmond Howard during the 1991 season, so when Michigan met Washington in the Rose Bowl the Huskies were out to prove they deserved just as much praise. Mario Bailey punctuated a convincing win for Washington by mocking Howard's "Heisman" celebration from earlier that season, and his team would go on to be named National Champions after easily dispatching the Wolverines 34-13.
Gone Fishin'
Date: 7/24/10
Game: Fylkir @ Stjarnan FC
Taunt: Team goes "fishing" to celebrate goal
If you're an Icelandic pro soccer player, you probably need to do something special to become well-known. Halldor Orri Bjornsson and Stjarnan FC have certainly done that, cornering the market on insanely well-choreographed goal celebrations. This one against Fylkir is probably the best of the bunch, and shows little to no regard for how the other team might take it.