The Greatest Plays in Super Bowl History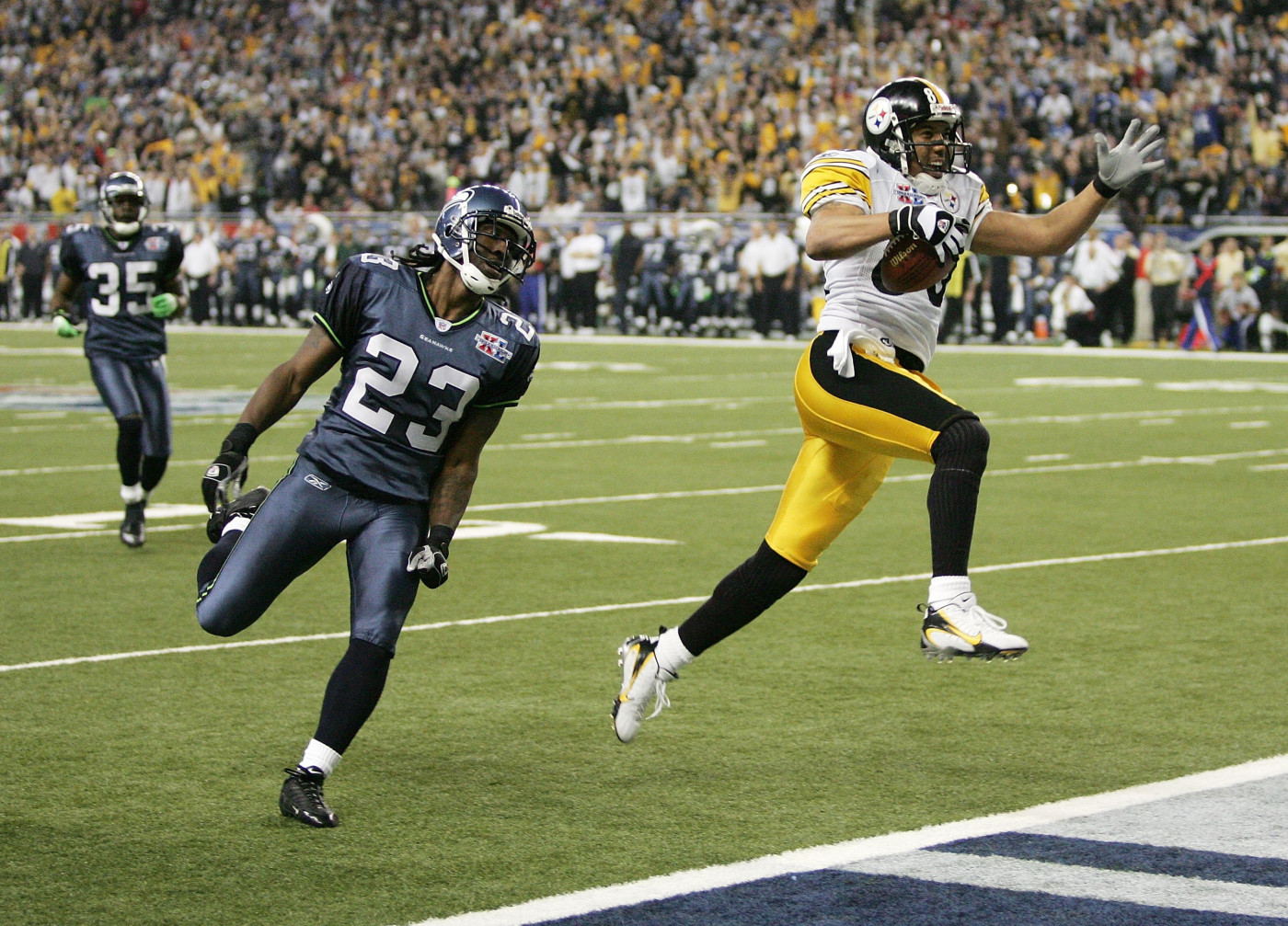 A well-executed play can make or break any game—we know this. But the stakes are exponentially higher in early February, when two NFL teams meet to battle it out in the Super Bowl. Some of the best plays in Super Bowl history have changed the entire course of a game; others have provided a moment of celebration for a team on its way to (or in the throes of) a tough loss. No matter the final outcome, a great play brings excitement and energy to an already electric sporting event.
These are the best plays in Super Bowl history.
30. Super Bowl XXIII: Montana to Taylor
The chemistry between Joe Montana and John Taylor on this play earned coach Bill Walsh one final NFL title.
29. Super Bowl XL: Records Are Meant to Be Broken
Forgive us for including two moments from Super Bowl XL, but Willie Parker's 75-yard touchdown run became the longest in Super Bowl history. We don't need more justification than that.
28. Super Bowl XLII: A Perfect Upset
The Patriots almost put themselves in ranks with the Miami Dolphins for an undefeated season, until a crucial pass from Eli Manning to Plaxico Buress gave the Giants the lead—and soon after, the game.
27. Super Bowl VII: Super Bass
In a moment of chaos, the Redskins' Mike Bass found clarity, snatching a blocked ball and carrying it 49 yards for a touchdown. The Dolphins of course went on to solidify their perfect season, but for a brief moment, the Redskins had them shook.
26. Super Bowl XXXIV: The Tackle
Rams linebacker Mike Jones crushed the last-minute dreams of the Tennessee Titans when he tackled Kevin Dyson just short of the goal line, eliminating all possibility of a game-tying touchdown.
25. Super Bowl XVII: S.W.A.T. Team
With a casual swat, Joe Theismann saved the day from a Miami TD that could have cost Washington the game.
24. Super Bowl XVII: Comeback at the 41
Just when you thought the Dolphins had the Redskins, John Riggins swiftly escaped Don McNeal at the 41 and sailed down the field, kickstarting a major Super Bowl comeback.
23. Super Bowl XXVII: Unbel-Beebe-ble
A fumble within a fumble. Even though the Bills lost, Don Beebe showed everyone watching that the play ain't over 'til it's over.
22. Super Bowl XXXII: Elway's Redemption
John Elway didn't make it all the way to the endzone, but he made it to the four-yard line, allowing Denver to take the lead and eventually, the title.