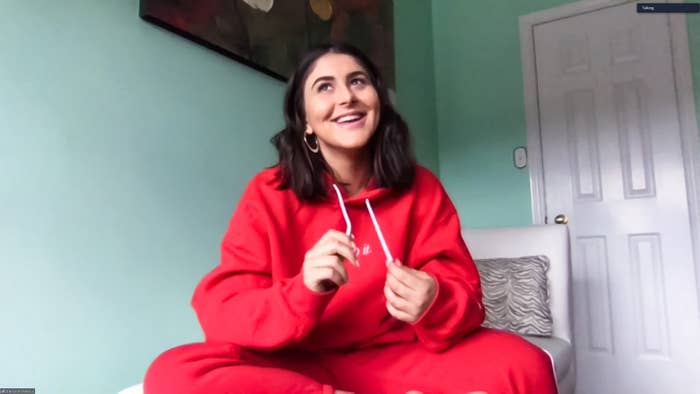 Bianca Andreescu was close. Despite having had to pull out of the BNP Paribas Open in Indian Wells scheduled for March—where her fame rose to new heights as the winner of last year's event—the highest-ranked Canadian in WTA history was looking forward to soon making a highly anticipated return from a knee injury that sidelined her since late October of last year.
Now, we await the return of tennis itself.
There is no timetable for when that might be, no true understanding of what the new normal will be when athletes can do what they do best, but Andreescu knows she still has a big role to play off the court.
Over the past month and a half, the Ontario-bred Grand Slam champ has donated a signed racket to Athletes for Relief, delivered a #StayAtHome message through her social media channels encouraging people to do what they can to flatten the curve as soon as possible, and even offered tips on how to make the most of this time. Her latest effort in raising awareness has been to team up with fellow WTA stars Naomi Osaka, Coco Gauff, Ashleigh Barty, and Victoria Azarenka for The Real Heroes Project, an initiative set up in unison with 13 other sports leagues to recognize and celebrate healthcare workers on the frontlines of the COVID-19 pandemic. Other current and former athletes participating in the cause include the legendary Wayne Gretzky, Hayley Wickenheiser, Drew Brees, Aaron Judge, Donovan Mitchell, Jozy Altidore, and Alex Morgan.
"I really believe that if more and more people start talking about this, meaning more people that have more influence on a wider variety of people, I think it can go a long way," Andreescu told Complex. "And just to be a part of the athletes that are doing it, to recognize these great heroes in our communities; I think it's great to be in the company of these amazing athletes and to just be grateful and appreciative of what everyone is doing."
"I think the best athletes right now are trying to do the best they can to stay productive."
For the project, Andreescu selected someone near and dear to her in Melissa Macqueen, a hospital worker based in Saskatchewan. She's the aunt of one of Andreescu's friends. After listening to several stories of Macqueen's heartbreaking experiences at work as a result of the novel coronavirus, Andreescu felt the urge to honour her in some way.
"She's seen people pass away because of the virus and I think that's just a terrifying thing to go through," the 19-year-old said. "She works tireless hours to basically try and prevent as much [death] as possible, to protect us, and I think that's one of the bravest things to do."
It is rare to find a teenager with this level of perspective and maturity. Despite looking up to several athletes growing up, none have had more of an impact on her than Billie Jean King and Kim Clijsters. While both had outstanding careers, they are pillars of the type of athlete she wants to be because of the way they handled themselves off the court. She feels a sense of responsibility to live up to the legacy that King left behind as a winner and an advocate for gender equality and social justice. With Clijsters, Andreescu studied not only the Belgian's original style on the court, but the way she maintained her composure and interacted with fans.
Being a good role model during these times has also meant following the rules of physical distancing and keeping busy indoors. While Andreescu has been maintaining a steady diet of in-home workouts and working on a personal development plan courtesy of Mindvalley (an online platform for personal growth), she has found plenty of extracurriculars to occupy her time with from working on her culinary skills to creating her own music.
"It just comes from my love for music and I thought, 'OK, I have a lot of time on my hands, what's there? Is there something I can do to keep me busy?'
"Nutrition, for me, is super important because I'm the type of person that looks for something to eat when they're bored and that's the worst thing you can do, and I snack a lot," Andreescu said. "I've learned to cut my portions down because I'm not training as much and I'm sticking to my diet, which is gluten-free and dairy-free. Obviously, there's some days here and there where I want a cookie or I bake something and I just want to have something to enjoy."
Bianca loves to bake, and so for her mother Maria's birthday on May 1, the tennis sensation cooked up her specialty, shepherd's pie, which mom turned out to be really pleased with. You can just picture Maria doing the polite clap she became famous for during her daughter's US Open-winning run.
Music has always been a huge passion of Andreescu's, and her obsession with Justin Bieber led to 12-year-old Bianca taking up the guitar. She had posters everywhere, went to as many concerts of his as possible, but travel for her tennis career made it difficult to keep up the hobby. Though she got back into it for a week or so over the quarantine—and even debated making an appearance on Toronto Raptors centre Serge Ibaka's Instagram Live show How Talented Are You?—her passion for making beats has since taken over.
"It just comes from my love for music and I thought, 'OK, I have a lot of time on my hands, what's there? Is there something I can do to keep me busy?'' Andreescu remembers thinking. "That was the one thing that stood out the most so I started and… I think I'm pretty decent. I started only two and a half months ago but I'm really enjoying it and hopefully something bigger can come out of it."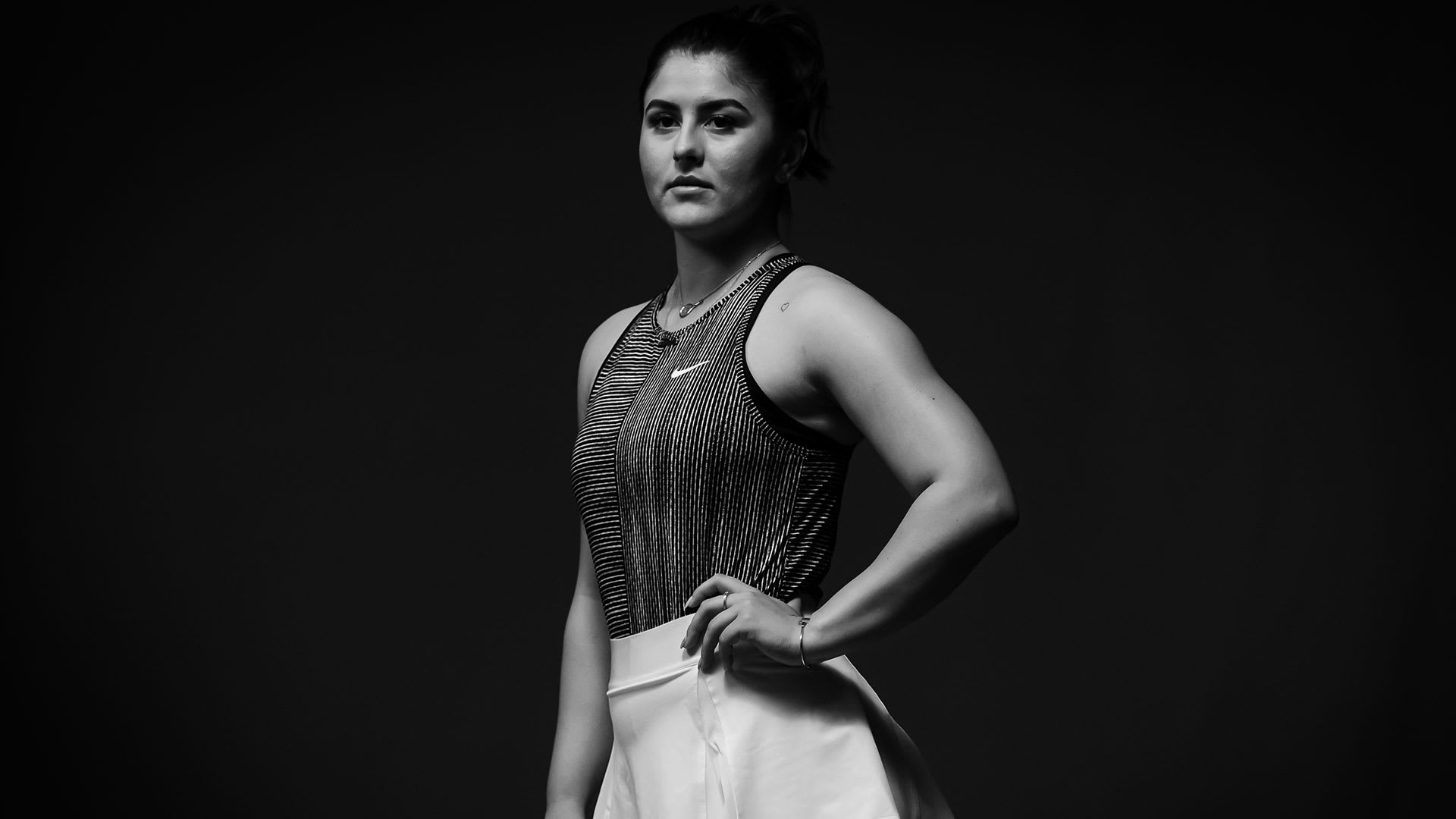 A collaboration with Drake, perhaps? Andreescu admitted just the mere suggestion was making her shoulders heavy, though it must be said, she has handled that quite well in the past. For now, she is just learning what she can through YouTube videos, GarageBand, and music production tool Arcade. After receiving some well wishes from the rap superstar for winning the US Open, the two have kept in touch from time to time but haven't had the chance to connect in person because of their busy schedules. While she didn't think his latest project Dark Lane Demo Tapes was quite the "old Drake," Andreescu did confess that the "Toosie Slide" bandwagon was too good to resist and that a TikTok video of her version of the dance exists, but will never see the light of day.
What you might see one day—whenever the WTA tour is back in the swing of things—is Andreescu asking her coach Sylvain Bruneau for a break in Las Vegas to cool off à la Dennis Rodman. Having watched the first four episodes of the Michael Jordan documentary The Last Dance, Andreescu can relate to the eccentric Rodman doing what he felt he needed to do to ensure he could be at his best when it mattered most.
"That would honestly be something I would do," Andreescu said with a laugh. "I love my time off and I think that's very beneficial to me as a player and as a person. Because, for me, if it's just tennis, tennis, tennis, I'm gonna go crazy. I've learned that the hard way. Now, I've found a really good balance. I'm sure Sly [Bruneau] trusts me enough to make good decisions."
Andreescu has relished the opportunity to see what Jordan was like behind the scenes, get a taste of his competitiveness and work ethic, and even intends on re-watching the entire series once it's over to study him, what made him tick, and any tips that could help her improve.
"Listening to Dennis and his other teammates talk about how he inspired them shows you the power of how other people around you have so much of an effect on how you are as a human being," Andreescu said. "So, yeah, I try to surround myself with good people as well and I think the documentary shows how that's a very important tool to be the best at what you do."
Ultimately, Andreescu knows that in order for her to maximize her voice and live up to the legacies her idols left behind, the results have to continue on the court. Athletes are accustomed to preparing for their next game or the next tournament, and while the absence of that certainty has made every day seem like Groundhog Day, Andreescu is ensuring she keeps to a schedule because, at the end of it all, her biggest goal is to improve as a tennis player each and every single day, win more Grand Slams, and become the No. 1 player in the world.
"I know every good athlete right now isn't just sitting on their ass at home playing video games or watching Netflix," she said. "I think the best athletes right now are trying to do the best they can to stay productive.
"For me, that's also learning new things to get my mind away from other aspects, to keep a fresh mind, and I think that's definitely helping me get through this quarantine."